HMD may have launched a new flagship Nokia smartphone, but it is the midrange Nokia 7 Plus that caught much of our interest. We don't know what went wrong, but the Nokia 8 Sirocco is still too bland for our taste. Perhaps we're too spoiled by the Finnish brand's previous "flagship-worthy" innovations. Thankfully, the 8 Sirocco is not the only Nokia flagship we are looking forward this year. Earlier this week, details of the long-rumored Nokia 9 begin to emerge online. Again.
As per NPU, the Nokia 9 will be built on the latest Snapdragon 845 processor and will feature an in-display fingerprint sensor. Currently, only the Vivo X20 Plus UD uses this technology in partnership with Synaptics. NPU also highlight the camera on the Nokia 9 which they claim to be "best-in-class". Allegedly way better than the supposed "Penta-lens" camera on the Nokia 8 Pro.
Now, an unnamed "trusted source" is said to have confirmed all of these rumors. But aside from the given details, he also added one thing to the list that you probably won't like to hear. At least for a reputable brand like Nokia. To maximize the display, HMD resort to adding a notch (à la iPhone X) on top of the Nokia 9's display.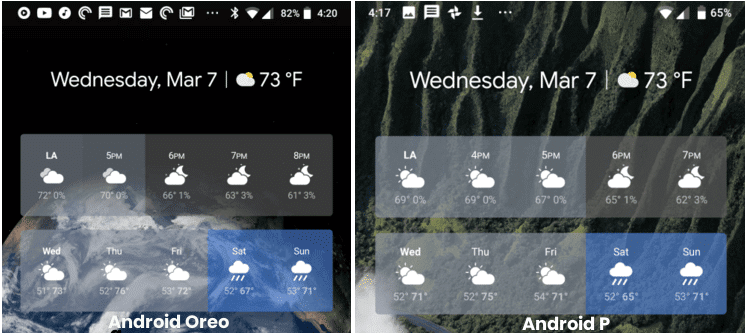 In case you missed the news, Google is now acknowledging every Android OEM's fetish for a "notch" with the Android "P". The middle part of the status bar on the Android "P" DP1 is restricted from displaying notifications to make space for the notch. Only a couple of notification icons will be shown, whilst the deprioritized icons will be replaced by a three-dot indicator. The worst thing though is that it's not just exclusive to "notched" Android smartphones. Even smartphones with the regular display will have the middle part of the status bar restricted from notification. Leaving the middle space virtually useless.
However, we are still months away from the launch so there might still be some changes along the way. Hopefully, HMD will find a better way to maximize the display. Not just following the nonsense trend popularized by a sinful California-grown fruit.
Source: Liu Haiping 
Via: Phone Arena