From 1973 to 1993, mobile phones rely on embedded systems to carry out an operation. These phones don't need an OS to work as they lack a general purpose user interface – even a better display to show icons if not just integers. They don't have powerful processors, and almost nothing can be written on the spec sheet. They are just phones, built to send and receive calls.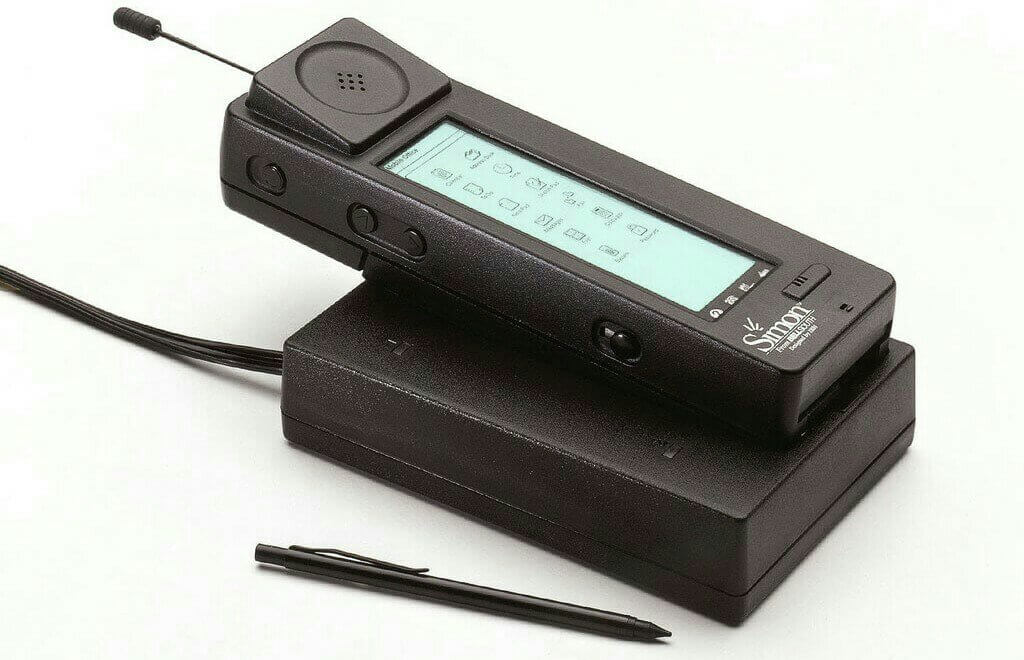 In 1994, the first "true" smartphone was launched to the public, the IBM Simon Personal Communicator. It runs on Datalight ROM-DOS and is able to send and receive faxes, e-mails and cellular pages. It also features many simple applications including address book, calendar, appointment scheduler, calculator, world time clock, and electronic notepad. The smartphone ends up selling 50,000 units in the United States.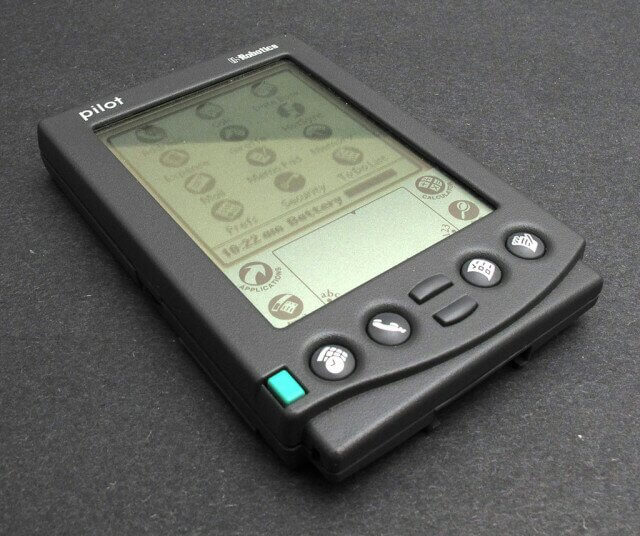 The PDA (Personal Digital Assistant) industry started to take-off and in March 1996, the Palm Pilot 1000 was introduced in the market– running the first version of the Palm OS. The device uses Motorola 68328 processor clocked at 16MHz and had a built-in 128KB of RAM (also available in 512KB and 1MB) which is such a big deal at the time. It also has a better display than the IBM Simon (albeit smaller), with "Graffiti input zone" at the bottom of the display.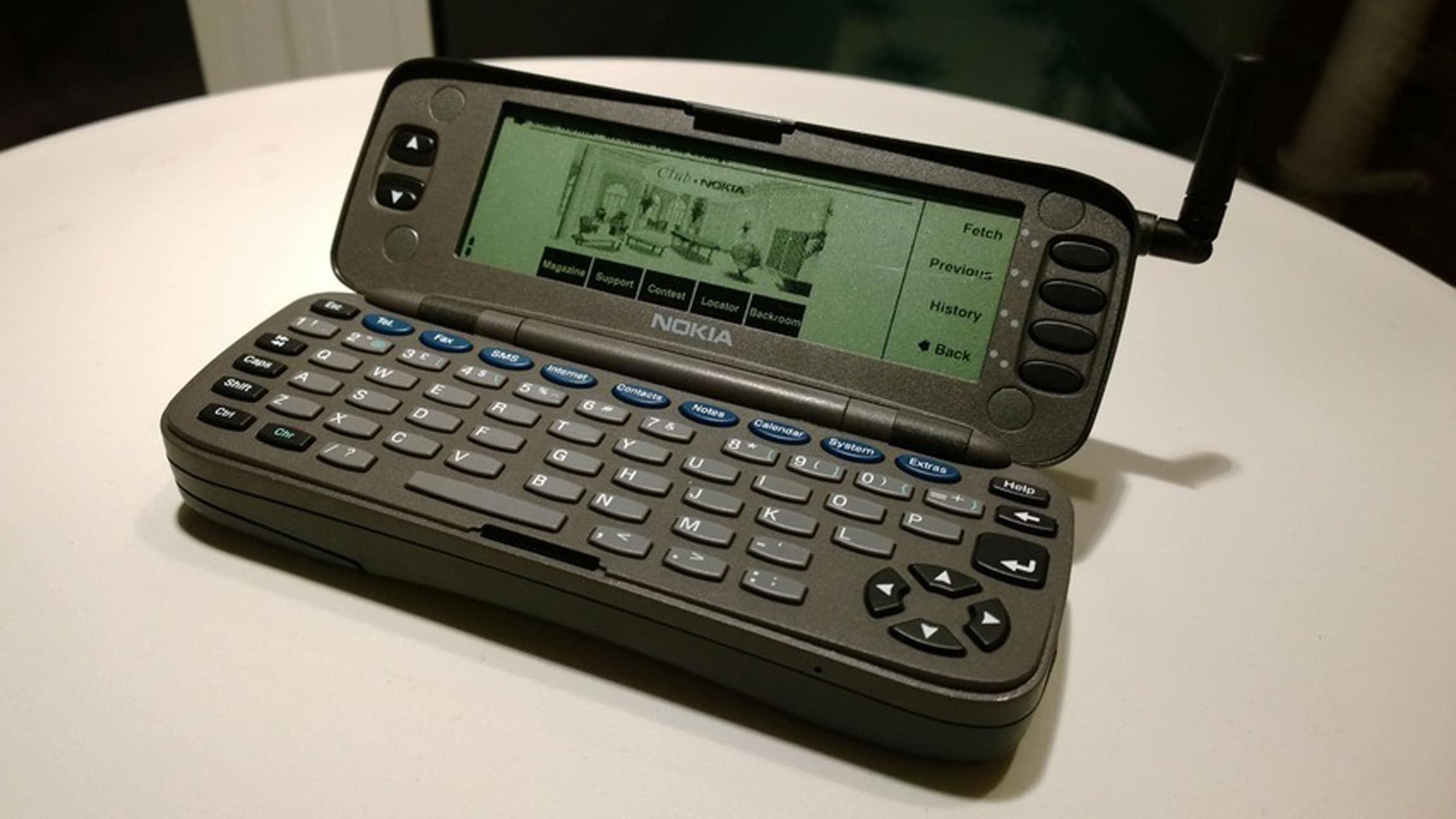 In August of the same year, Nokia introduced the Nokia 9000 Communicator which is the first PDA to feature a built-in telephone functionality. The device was driven by Intel i386 CPU running at 24MHz and runs on PEN/GEOS 3.0 OS. It has 8MB of memory onboard divided between applications (4MB), a program memory (2MB) and user data (2MB). The device eventually became the world's best selling Personal Digital Assistant (PDA).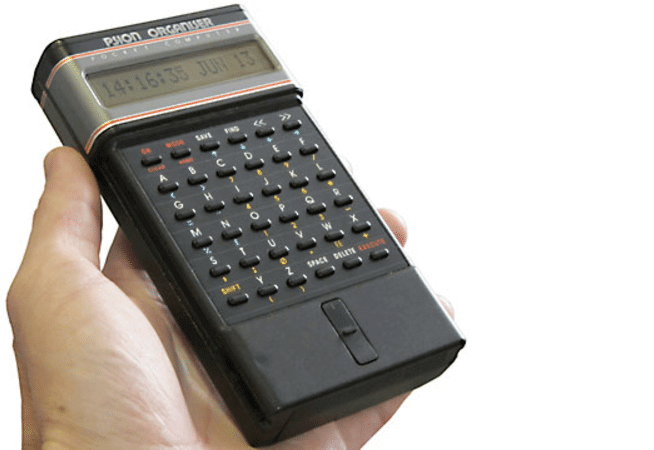 While PDA devices didn't see a rise until 1996, the history of these devices can be traced back as early as 1984 when Psion introduced the first Organizer. The Organizer I is best remembered for its calculator form factor with a single-row monochrome LCD display. It didn't have on OS to begin with but is well-received by consumers with one reviewer describing it as a "clever design…for fast and foolproof use."
The Organizer I is based on an 8-bit Hitachi 6301-family processor, clocked at 0.9MHz, with 4KB ROM and 2KB of static RAM. All of this was enclosed in a hard plastic body and weighs at about 225 grams. This must be blowing your mind right now, but yes, that's how simple we started over three decades ago. Looking back, and seeing our smartphone on the desk and how we always complain things about it, is such an overwhelming experience. Just look far we've come today as far as technology is concerned.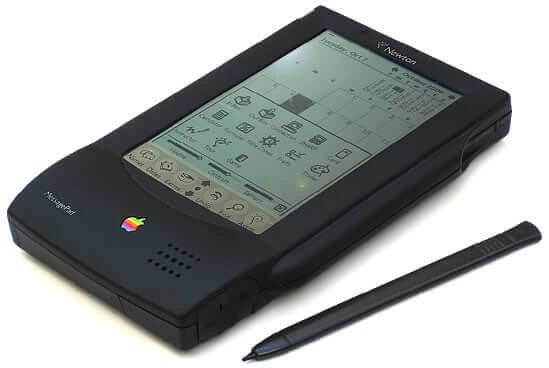 The term "PDA" was first used by John Sculley, then CEO for Apple Computer, to describe the Apple Newton during the Consumer Electronics Show (CES) at Las Vegas, Nevada in 1992. The Apple Newton was the first PDA to feature handwriting recognition and was considered as technologically innovative at the time. However, a combination of factors such as its premium asking price, and early problems with handwriting recognition (which is one of its main features), limited its sales. When Steve Jobs came back to Apple Computer Inc. in 1998, he discontinued the lineup.
In 1998, a mobile platform based on EPOC OS was introduced to the public. The OS is eventually became known as the Symbian OS. The developer, Psion Software, later changed its name to Symbian Ltd. with Ericsson, Motorola, and Nokia on-board. All of which are big names in the industry at the time.
Symbian has created several graphical user interfaces, each backed by certain company or group of companies. These include Series 60 (S60), Series 80 and Series 90 for Nokia, UIQ for Sony Ericsson and Motorola, and the Japan-only MOAP (Mobile Oriented Applications Platform) backed by Fujitsu, Mitsubishi, Sony Ericsson and Sharp for smartphones developed for NTT DoCoMo among others.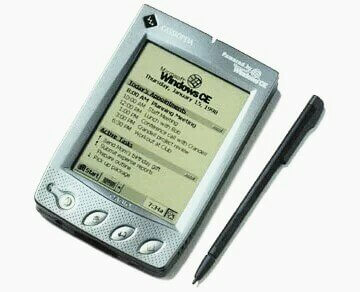 In an attempt to compete in the then growing market for PDAs, Microsoft introduced the Pocket PC lineup in the year 2000. The Pocket PCs came bundled with Microsoft applications, most of which are branded closely to those of their PC counterparts. These include the Pocket Internet Explorer, Windows Media Player, Pocket Office including the Pocket Word, Pocket Excel and Pocket Outlook just to name a few. The Pocket PCs are powered by Windows CE which is based on Windows 95 code. But it is no threat to Symbian as Microsoft is just a small player in mobile space at the time.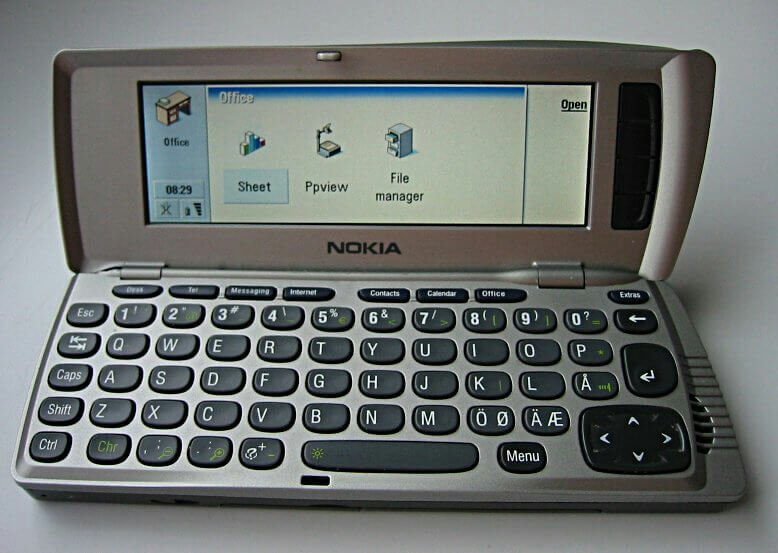 Also in 2000, the Nokia 9210 Communicator, the first "open" Symbian OS smartphone, was launched. Over 500,000 Symbian-powered smartphones were shipped during that year (not exclusive to Nokia phones), rising at about 2.1 million in the following year.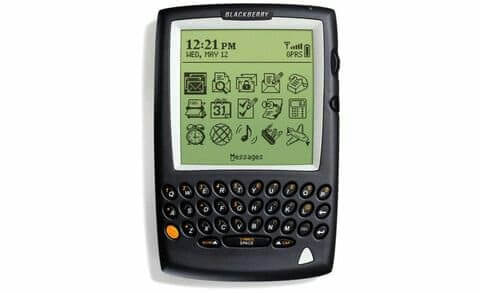 It wasn't until 2002 that Symbian found a serious competitor in the mobile space as far as smartphones are concerned. BlackBerry unveiled their first smartphone, the BlackBerry 5810, running on BlackBerry OS. The device was one of the first devices to be marketed as a "phone" with e-mail capability and support for GPRS and 2G GSM voice service all in a sleek form factor. Although unsuccessful, mainly due to lack of built-in microphone and speaker (users need to plug-in a headset to make and receive a call), later upgraded models were well-received by consumers.
In 2003, Microsoft renamed the Windows CE to Windows Mobile changing their course from PDAs to smartphones. Windows Mobile then achieve prominence over BlackBerry OS but is still behind Symbian.
In the same year, Andy Rubin, Rich Miner, Nick Sears and Chris White created a startup company called Android Inc. The company's first intention is to create an operating system for digital cameras and start pitching the project to investors by April of 2004. Later, the company realized that the market for cameras was not large enough for its goals, so it decided to divert its effort to create a mobile operating system that would rival Symbian. In July of 2005, Google acquired the company for at least $50 million with most of its key employees (including Rubin) joined Google as part of the acquisition.
In 2004, Windows Mobile accounted for 23% of worldwide smartphone sales and was projected to overtake Symbian as the leading mobile OS by 2010. This is despite the majority of the market share (50.2% to be specific) belongs to Symbian. It is a slightly different story in the United States though where Symbian only accounts for 6% market share, behind Palm OS (43%) and Windows Mobile (25%) during the third quarter of that year.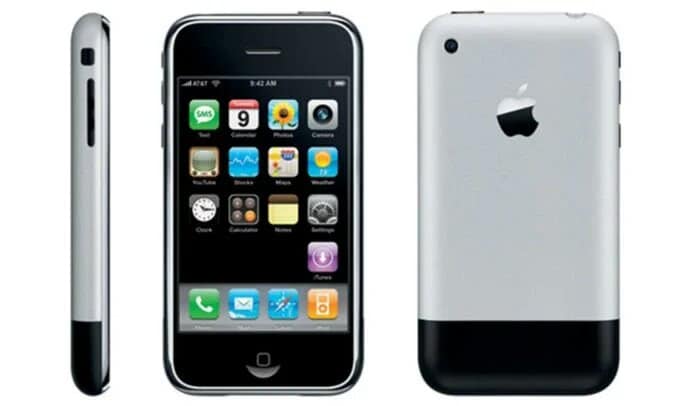 Fast forward to 2007, Apple launched the first generation iPhone finally debuting the iOS. It is one of the most innovative products Apple has launched to this date (the other one is the iPhone X with its notch) that really set the standards for smartphones. Jokes aside though, the iPhone 1st Gen was notable for its use of capacitive touchscreen (the first was the LG Prada) as the majority of smartphones at the time uses a resistive display which wears out after prolonged use. The resistive display can only register one-point at a time, while the capacitive display can support multi-touch gestures. Having that said, the iPhone 1st Gen was the first smartphone to feature a multi-touch interface allowing users to smoothly pinch-to-zoom photos, initiate inertial scrolling, rubber banding (now known as pull-to-refresh) and flawlessly switch apps via swipe gestures (something we mostly take for granted these days).
Just a quick trivia: Steve Jobs accidentally scratched the screen of the then pre-release iPhone with the keys on his pocket and so he asked the team to come up with a better solution. As it turns out, Corning has invented a new, chemically hardened material but is yet to find a commercial application for it. Apple turned to Corning and ordered a thin, toughened glass specific for the iPhone. This made the iPhone the first to use the Corning Gorilla Glass display protection we know today.
If all that isn't attractive enough, the first iPhone also familiarized some of the more common sensors we have on our smartphones today like accelerometer, proximity sensor, and ambient light sensor. At the time, it was such a big deal to see a phone automatically changes its display orientation from portrait to landscape by simply rotating it. Some of the Apple services like iTunes is also made available to iPhone, leaving the consumers locked to the iOS platform for many years.
On the same year, Google formed the Open Handset Alliance (OHA) and by 2008, release the first version of Android OS with the HTC Dream. Sadly for Symbian ltd., the market share of the Symbian OS starts to decline as iOS and Android continue to burgeon and claim position in the market.
In the following year, Palm introduced the webOS and later, Samsung unveiled their very own Bada OS. But this releases made no relative changes in the smartphone market.
Despite Symbian's perilous situation, Nokia – then the largest manufacturer of Symbian phones, acquired the Symbian Ltd., refusing to join Google's Open Handset Alliance. But it was unable to cope up with iOS and predominantly with the open-source Android OS that Nokia was forced to open-source the Symbian. The company also formed an alliance similar to the Open Handset Alliance called Symbian Foundation. Members include Sony Ericsson, NTT DoCoMo, Motorola, Texas Instruments, Vodafone, LG Electronics, Samsung Electronics, STMicroelectronics, and AT&T. Unfortunately, the initiative failed to save the platform.
Charles Davies, Psion's first employee, told The Register in 2011 that "there was no discussion of how the owner-licensees would compete." According to him, Symbian was "plague with disagreement" and that the owner-licensees have "went for maximum differentiation in the end" making UIQ completely different to Series 60. This divergence hindered Symbian's ability to innovate, deterring many developers from developing third-party apps for each version.
This was also the reason why Cisco dropped the consideration to adopt the Symbian platform. Cisco thought of it as a single platform only to discover that not only it comes with various incompatible flavors, but also the company hadn't yet sorted out backward compatibility. That means apps written for Symbian 7 wouldn't work on Symbian 8.
Symbian's market share continues to slump. And after a decade of leading the smartphone market, Nokia has finally renounced the platform. The company, at that time, is also backing up the open-source Maemo OS which was later merged with Moblin (Mobile Linux), a project of Linux Foundation and formerly with Intel. The joined initiative between Nokia and Linux Foundation resulted in the development of the short-lived MeeGo OS. This also provides Nokia a better way to exit from the festering Symbian platform.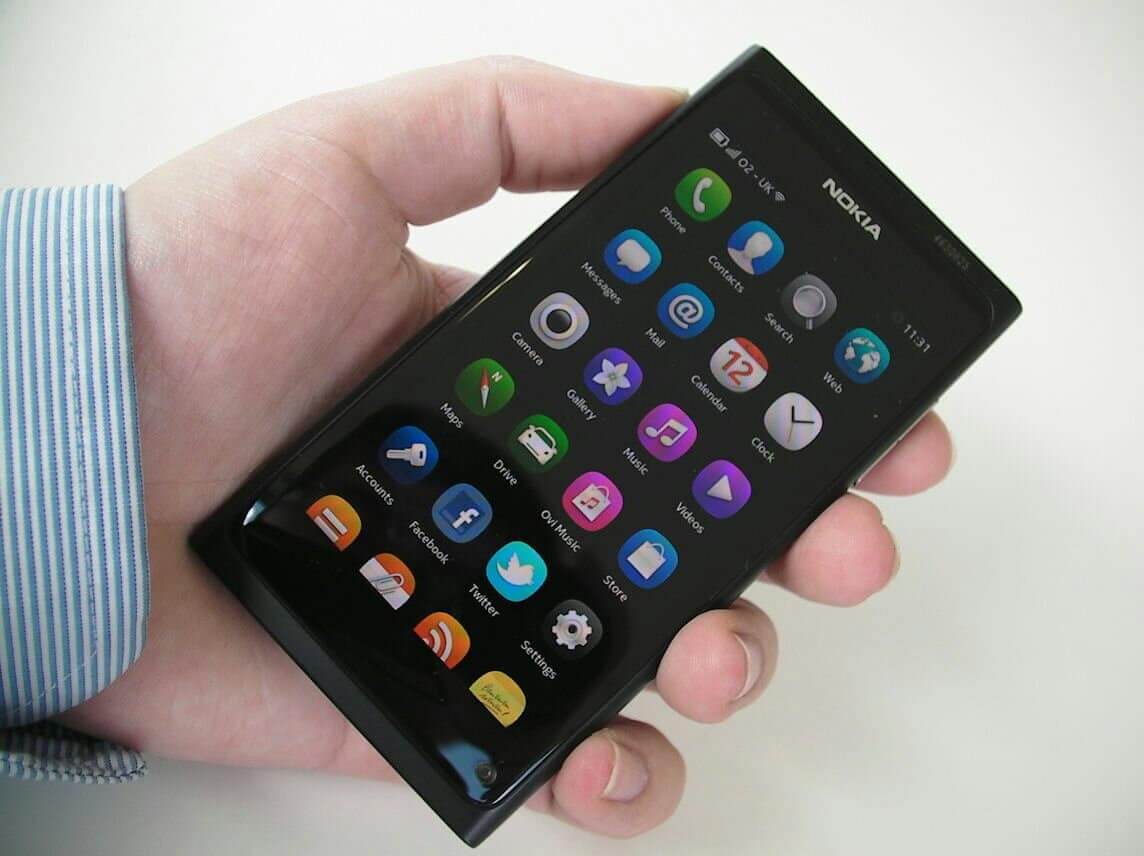 The first and the last smartphone to run on MeeGo OS – at least officially, the Nokia N9, has received positive feedback both from critics and fans. But Stephen Elop, then the CEO for Nokia, wasn't so convinced and decided to abandon MeeGo in favor of the Windows Phone OS (successor of Windows CE and Windows Mobile).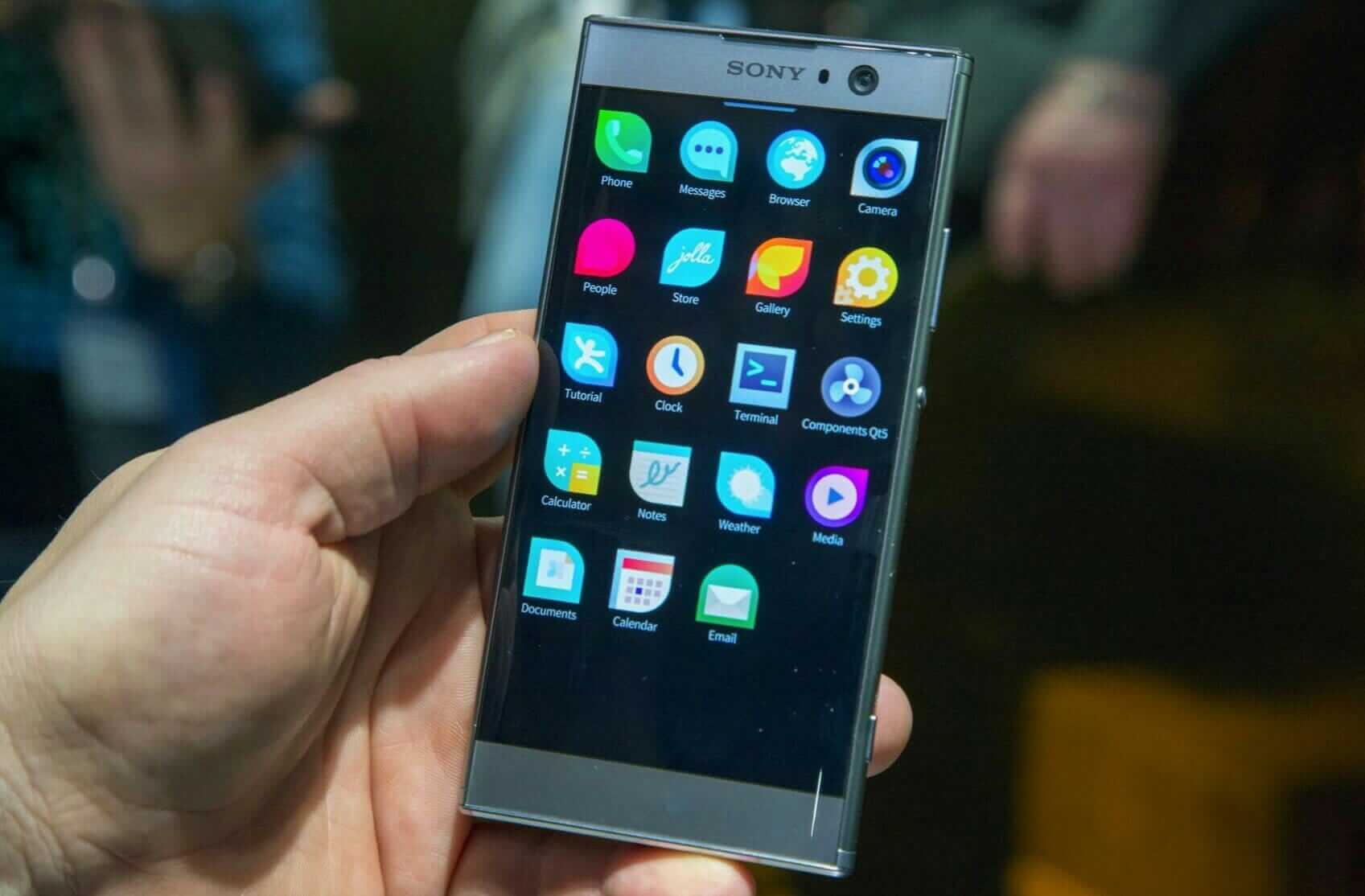 Linux Foundation then dropped MeeGo and replaced it with Tizen OS. Intel then joined the project in collaboration with Samsung while laid-off Nokia employees created the startup company called Jolla. Jolla later picked the open-source software distribution Mer (forked from MeeGo) to develop the Sailfish OS. However, Sailfish OS has later evolved into a whole new operating system far from its predecessor.
In 2011, Canonical Ltd. started the Ubuntu Touch project, adapting the Ubuntu OS to smartphones, tablets and other smart devices. Two years later, the Ubuntu platform for mobile devices was unveiled and was later made available for manufacturers. Unfortunately, it didn't take off.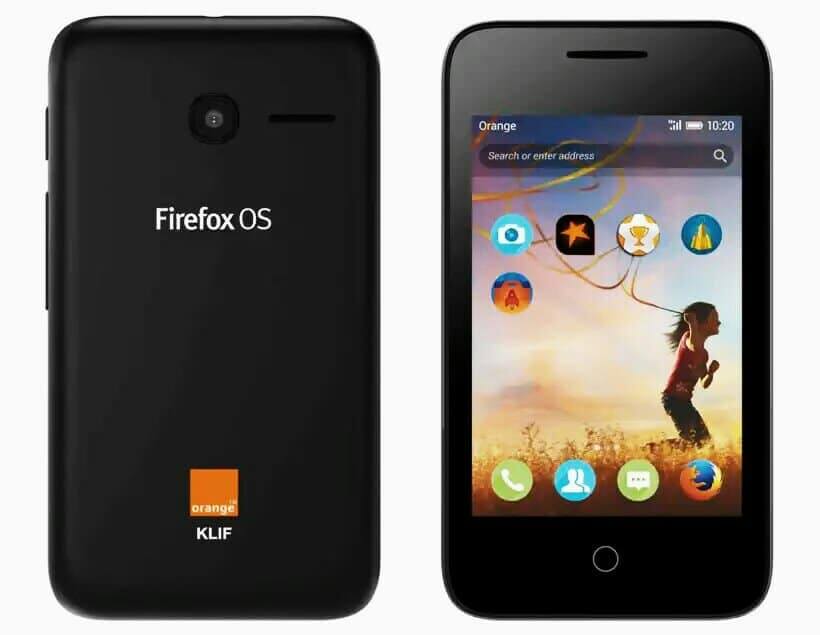 In 2012, Mozilla, best known for their open-source web browser Firefox, introduced the Firefox OS with several OEMs on board. The OS is able to run on low-cost smartphones, meant for developing countries. Ironically, being an HTML5-based OS, most of the Firefox OS apps rely on a fast internet connection to work properly. Something that is big of a problem for most developing countries. Support for more native apps is also scarce, and the experience isn't that good with bugs all over the place. And after about three years, Mozilla discontinued the developments for the Firefox OS.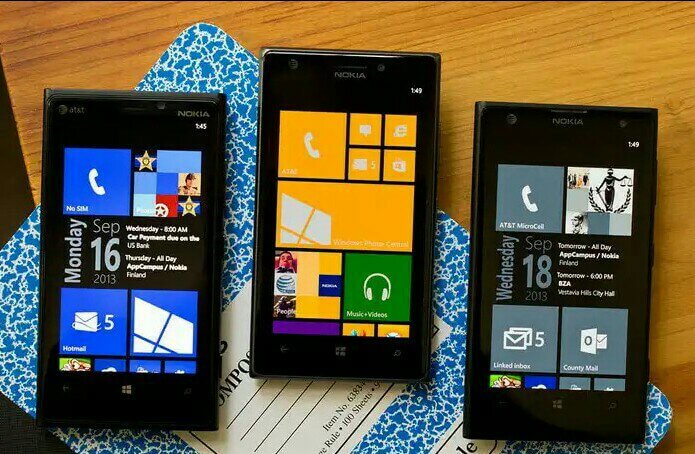 Nokia adopted the Windows Phone platform for their Lumia lineup and later sold their mobile division to Microsoft. The company's mobile innovations made the Windows Phone an attractive platform, but it is not enough to shake the grounds of Android and iOS. Though it was able to kinda survive for a couple more years. Thanks to the NYPD for sticking with it. (They are now using iPhones.)
According to International Data Corporation, 74.4% of smartphones sold during the first quarter of 2013 were Android smartphones, iOS followed at 18.2%, Windows Phone at only 2.9% and BlackBerry at a slightly higher sales from Windows Phone at 3.0%.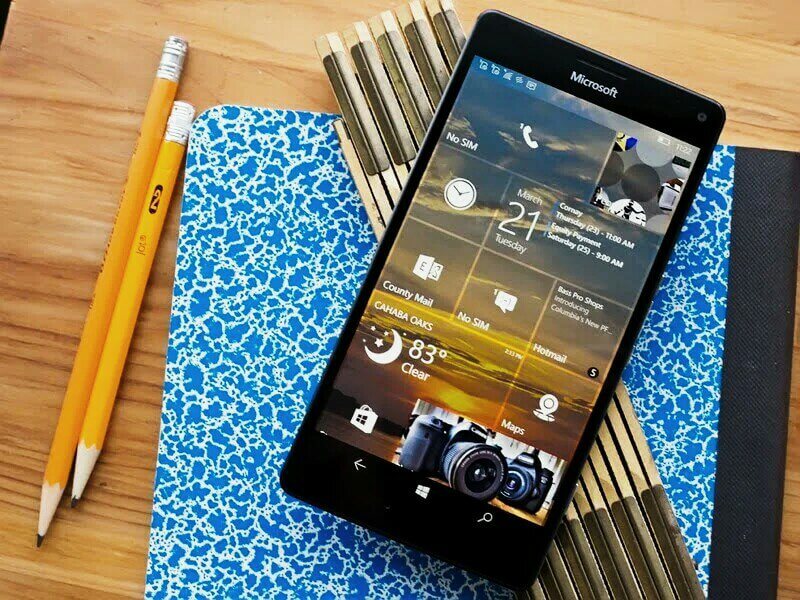 Microsoft, again, tried venturing into mobile space with a whole new operating system called the Windows 10 Mobile. This hopes to replace the dying Windows Phone platform and aims to provide its mobile devices with greater consistency with its PC counterpart. Selected older Windows Phone devices are also eligible for an upgrade, with some features vary depending on hardware compatibility.
One of the most notable features of Windows 10 Mobile is its support for Universal Windows Platform. That means Windows Runtime apps for Windows 10 PC can be ported to other platforms in the Windows 10 family with nearly the same code. This narrows down the gap between the Windows 10 PC, Xbox and mobile devices by allowing one app to run on multiple Windows 10 devices with close, if not similar, functionality and user interfaces. Smartphones running on Windows 10 Mobile is also capable of displaying a "PC-like" interface when connected to an external display given it has a supported hardware. A built tool for developers to easily port some iOS apps with minimal modifications was also released. But the initiative didn't come to fruition and just like its prior attempts, Microsoft once again failed.
Windows Phone and Windows 10 Mobile only accounts for less than 1% of the global market share by the end of 2016. The company later sold the mobile division it inherited from Nokia to the Finnish startup company HMD Global, which is now reviving the Nokia brand using Android OS. Microsoft then announced in 2017 that it will cease the development of the Windows 10 Mobile.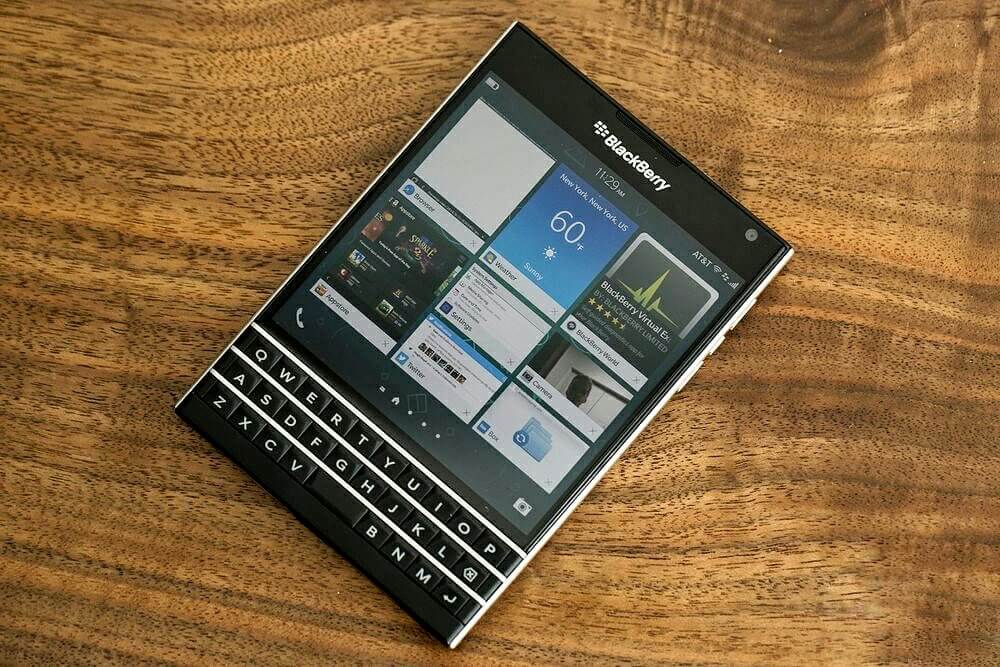 BlackBerry, too, has survived the rough years, but without ever tasting the throne. The company continues to make BlackBerry smartphones (running the brand new BlackBerry 10 OS) even after Symbian's exit. Though it didn't take long for them to admit their loss to Android and iOS (perhaps also to Windows Phone) and in 2016, they decided to stop making BlackBerry devices and instead adopt the licensing strategy to remain in the market. The company now licenses the BlackBerry brand to three global partners, this time using Android on their phones. Yet, they refuse to put closure to their homegrown OS. Hints to come back and again, make BlackBerry OS smartphones in the future.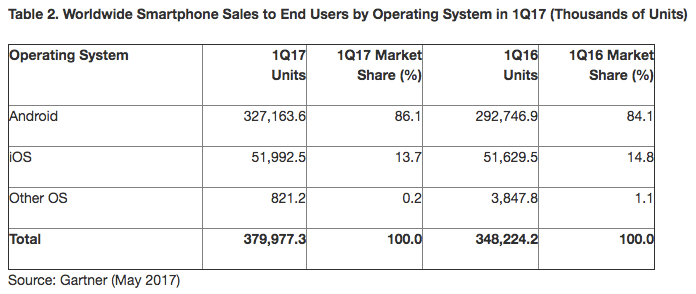 According to the data gathered by Gartner, 86.1% of smartphones sold during the first quarter of 2017 was that of Android. The remaining percentage belongs to iOS (13.7%) and other unspecified platforms (0.2%).
But most success stories aren't meant to last. Right now we might be clutching with our Android and iOS devices (the same way we do with our Symbian and BlackBerry smartphones ten years ago), but no one can really tell what the future demands. Maybe, it is still Android and iOS leading the market, or maybe not. After all, some things just come and go.
Back in 2016, a mysterious code was published on GitHub. The code turns out to be of an entirely new operating system called Fuchsia which is currently being developed by Google. The OS is based on a new microkernel called "Zircon", instead of Linux kernels which Android and Chrome OS is based on. Zircon was derived from "Little Kernel", a small operating system intended for embedded systems developed by Travis Geiselbrecht (creator of NewOS kernel used by Haiku OS).
Later inspection suggests that Fuchsia OS can also be used on universal devices including smartphones. And in May of 2017, it was updated with cards-based Material Design user interface alongside the developer writing that says [Fuchsia] "isn't a toy thing, it's not a 20% project, it's not a dumping ground of a dead thing we don't care anymore". Some media outlets speculate that Fuchsia is an effort meant to replace Android in the future.
Aside from Fuchsia, there are also a couple of other OSs in the market that continues to strive hard for, at least, recognition. They are not directly competing against Android and iOS, instead, they are slowly building their own user base. This helps them polish all the weaker side of the operating system before finally hitting the mainstream.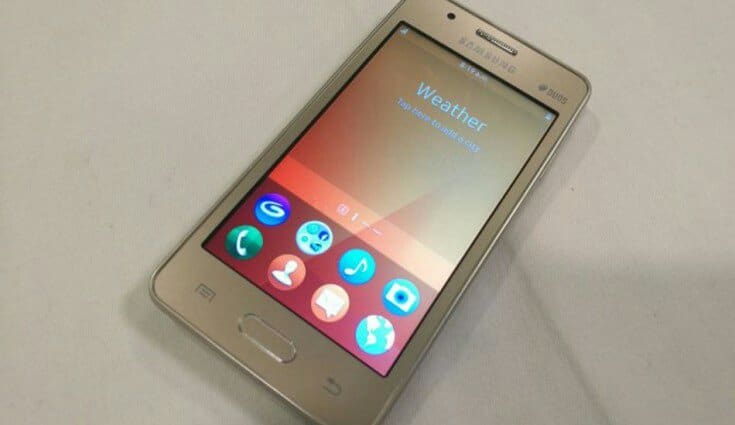 Samsung still continues to develop their Tizen OS, releasing Tizen-powered smartphones once in a while. Jolla, the Finnish startup company consisting of former Nokia employees, has also recently expanded the Sailfish OS community to South America.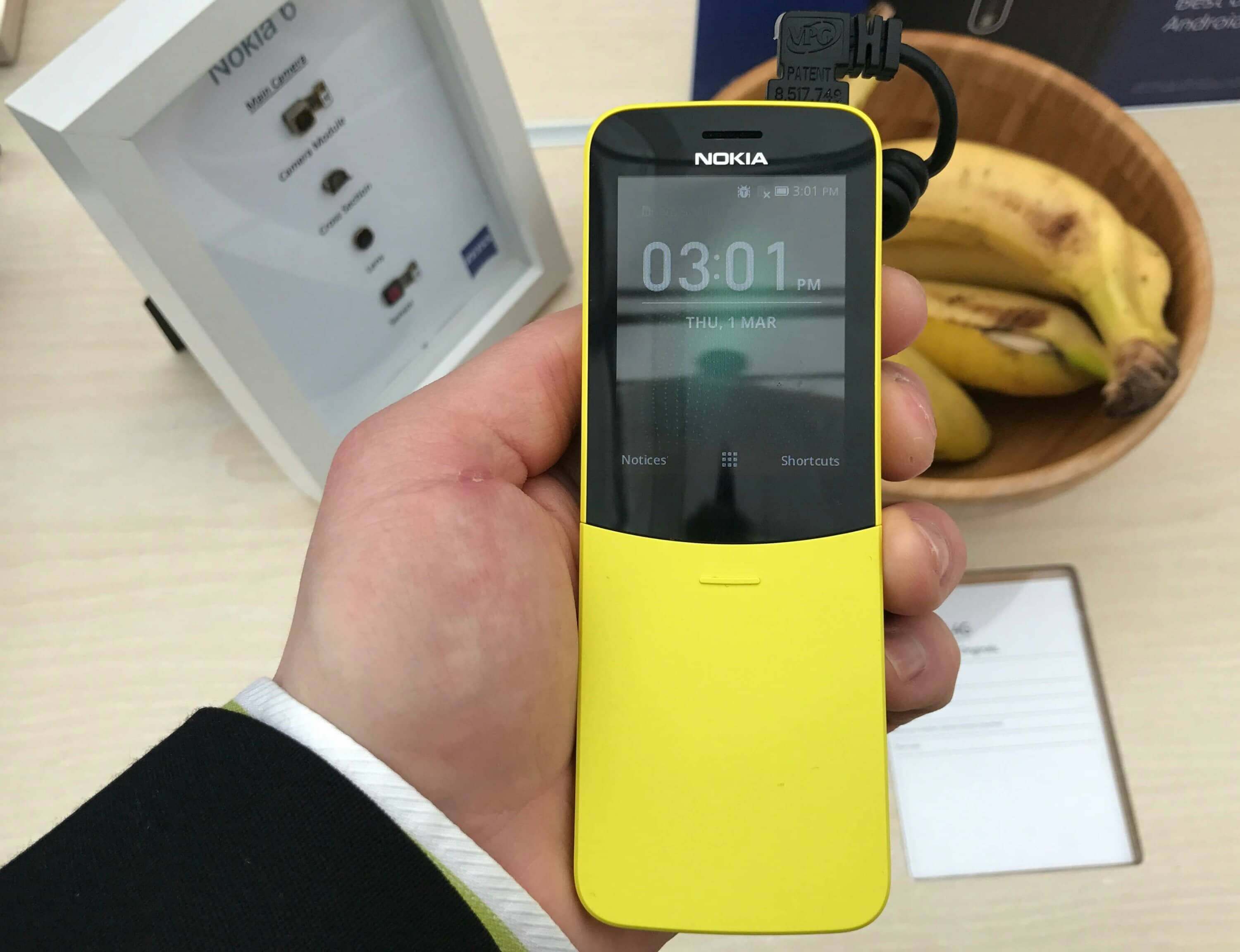 There are also feature phone OSs like the KaiOS (based on Firefox OS), which certainly won't replace Android and iOS, but could still chunk some numbers from the low-end market.
This article is licensed under the CC BY-SA 3.0 because it contains quotations from Wikipedia.