Alcatel has not been a major player in the Indian market but it has tried maintaining a steadfast presence. In the recently concluded 2017 Mobile World Congress, the company unveiled a handful of new handsets. The most striking of which was the Alcatel A5 LED, featuring an LED back cover.
The device does not feature mind blowing specifications, with a Octacore Meditek processor, 2 GB of RAM, 16 GB of storage with expandable memory support, an 8 MP rear shooter and 5 MP selfie camera. All this coupled with a 5.2-inch display sporting a 1280 x 720 resolution and a 2800mAh battery to power the package. The speculated price-tag of the device is ~$210.
Although not much to look at the real draw of show is quite literally as the name suggests an LED back cover. A Lightshow application guides you through the preset functions and customise the functionality of the backlit panel to specific notifications, situations, reminders, alarms or pretty much whenever else it has even the slightest excuse to light them up.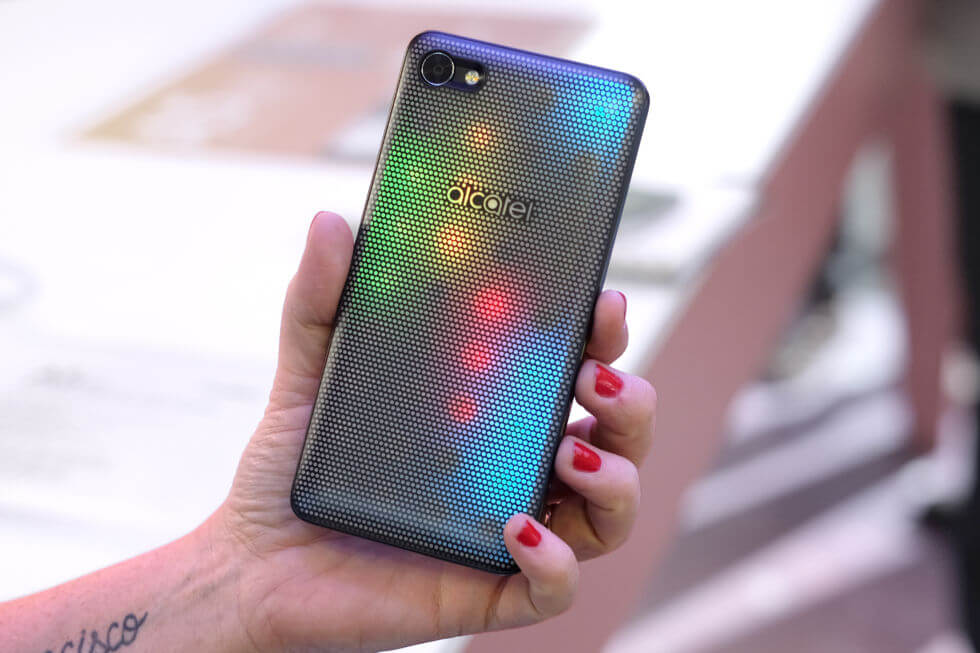 Though this is not all, the LED back cover can be peeled off and supplanted with other modular back-panel accessories. At MWC the company demoed a 3000mAh panel along with a speaker module. This potentially makes the Alcatel A5 LED the cheapest modular smartphone on the market with the potential to take the concept forward towards mass adoption.
At a similar price, the Lenovo Moto G5 beats the Alcatel A5 LED on specs, but that's no surprise as this is a quirky device with a USP, not a specs monster. What do you think about the Alcatel A5 LED? Is it something that interests you or is it just another gimmick, follow and tell us on our social media.