The T-Mobile carrier variants of the Samsung Galaxy S8 and the Galaxy S8 Plus are now receiving an update. It is largely minor and installs the June security patch on the device. Also notably, it comes with a few new features.
The update weighs in at around 281 MB and hits the T-Mobile Galaxy S8 devices with the build numberG950USQU1AQFJ,while the build number for the larger S8 Plus isG955USQU1AQFJ.Apart from the June security patch, it comes with critical bug fixes and security enhancements.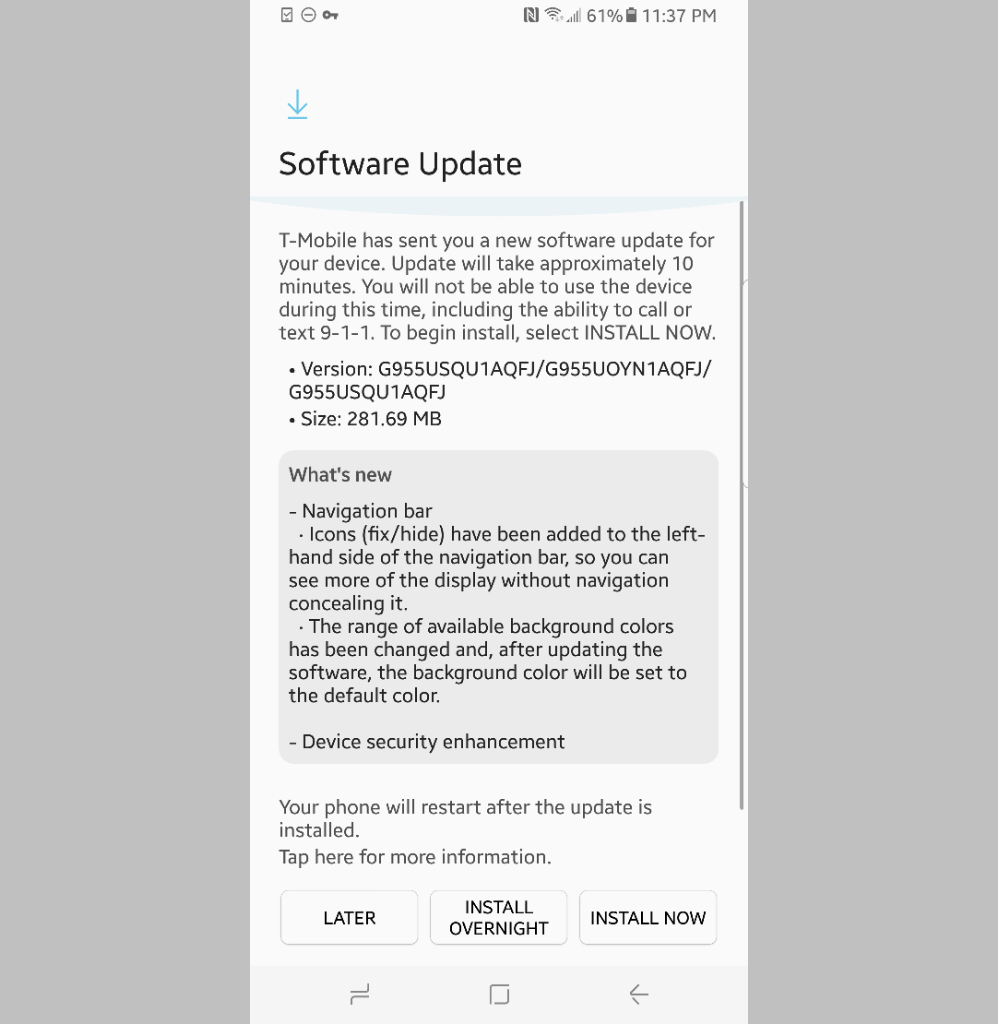 Also, a couple of new features can be observed. Firstly, the update improves the navigation bar for 'users to see more of the display without navigation concealing it'. As a result, a few icons have been added to the left side of the navigation bar.
Secondly. the changelog mentions that the 'range of available background colors has been changed and, after updating the software, the background color will be set to default color'.
It is happy to learn that Samsung is focusing on these small things that can drastically improve the User Experience.
It is worthy to note that Samsung is developing a new UI for the Galaxy S8 duo because people have complained about the lag they are experiencing with the Samsung Experience UI.
To update your T-Mobile Galaxy S8/S8 Plus, go toSettings > About device > System updates. As it is being rolled out by air, it may take a couple of days to reach your device.