Sony recently showcased it's new camera sensor that can shoot slow motion videos like no other sensor out there. At 1,000 fps in Full-HD resolution (1920×1080) this new 3-layer CMOS sensor needs is around 8 times faster than any other sensor. For this it uses a 2-layer sensor paired with high speed DRAM that can buffer images really fast. It is capable of capturing a 19.3 megapixel images in 1/120th of a second. This is "four times faster than the conventional products," says Sony.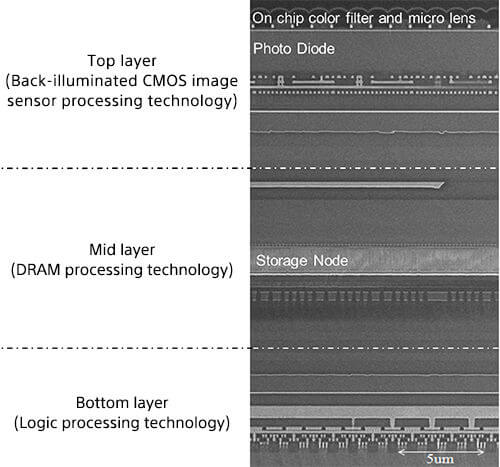 These speeds benefits in something that is called "Focal Plane Distortion," also known as rolling shutter. On CMOS-equipped camera sensors, which include smartphones and DSLRs, the image above is read first, than the image below is read. For a fast moving object the above image and lower image have some differences. This causes vertical lines to tilt on capturing fast moving objects. But the new sensors reduces this effect considerably as can be seen below(the front of the train.)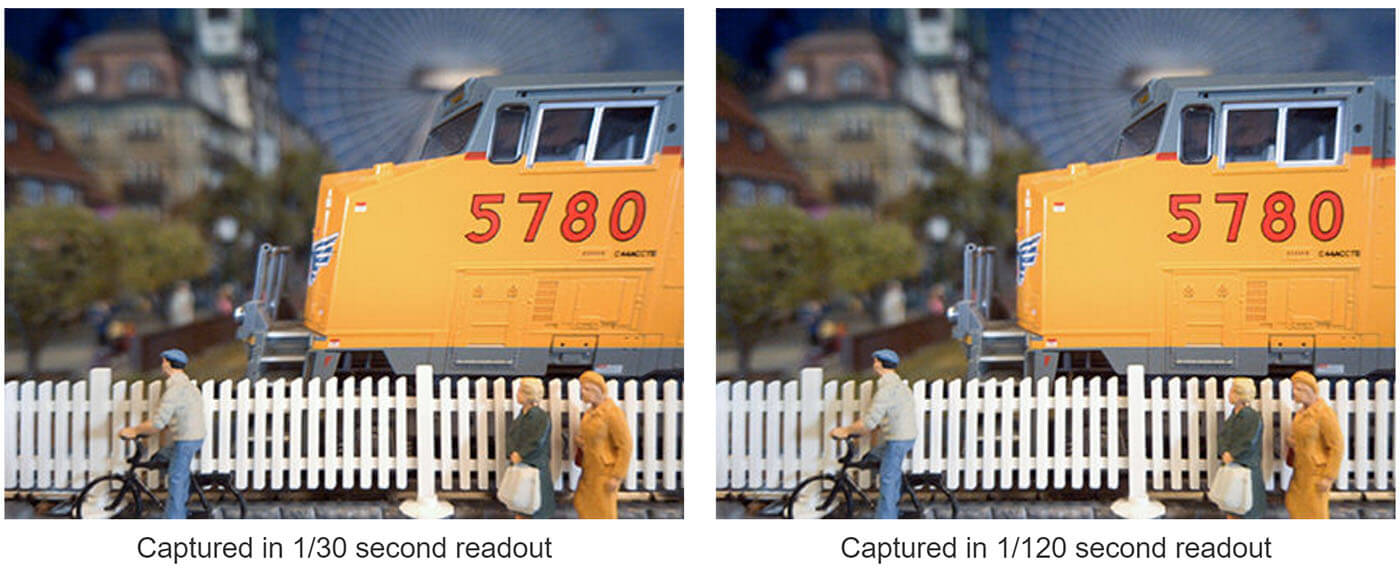 The video shot on this sensor can be seen below. With these capturing capabilities this sensor is close to Plantom Flex camera's capturing capabilities. Sony says that smartphones could detect sudden movement and automatically launch the high-speed mode, so you only use the power only when it is needed.
Key Specifications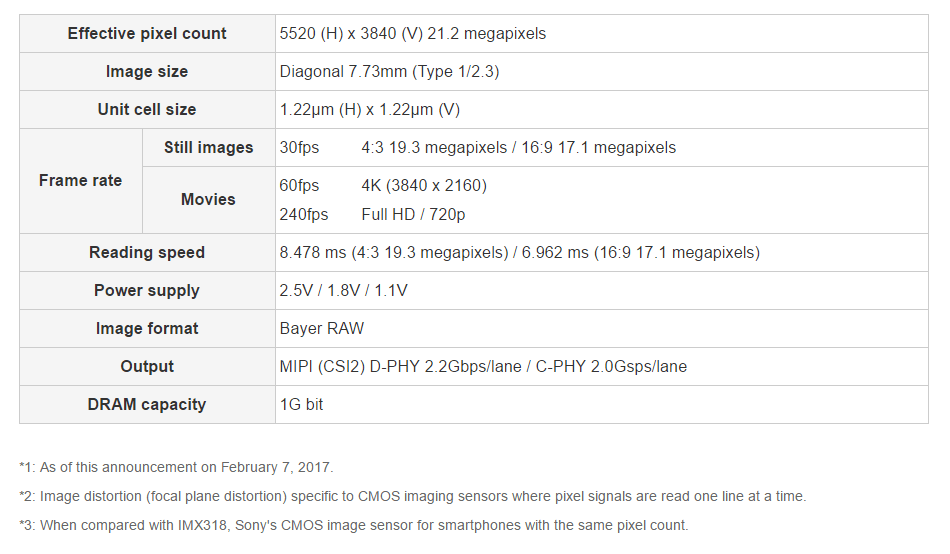 Currently, Google Pixel and iPhone 7 have the best camera sensors out there that can shoot at 120fps at Full-HD, that is less than 1/8th of this sensor's performance.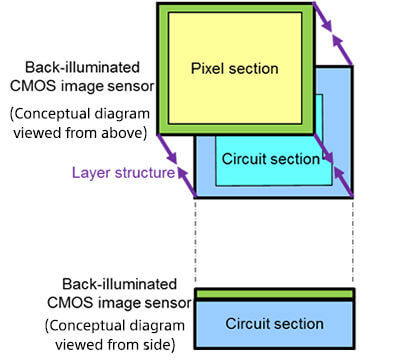 Sony didn't talk about the public release or availability of this sensor but we suspect that it can take upto 1 or 2 years.