SONY yesterday launched a new e-ink tablet, the DPT-RP1 in Japan replacing the now discontinued DPT-S1. It features a 13.3-inch display and a stylus for manipulating content. The stylus is magnetic and clips to the side of the tablet when not in use, its main purpose is to make quick annotations.
SONY has put a quad-core Marvell IAF140 64-bit application processor on the tablet coupled with 16 GB of internal storage. This should be enough for saving up-to 10,000 files on the DPT-R1. The device is 5.9mm thick which SONY claims is about as thick as a stack of 30 papers. Connectivity options include WiF 802.11 support up-to standard ac (2.4GHz and 5GHz band), Bluetooth v.4.2 and NFC. For hardware inter-connectivity and charging purposes SONY has provided the device with a micro-USB port. To charge the battery from zero to a 100% takes close to 5.5 hours whence it can last for up-to a month.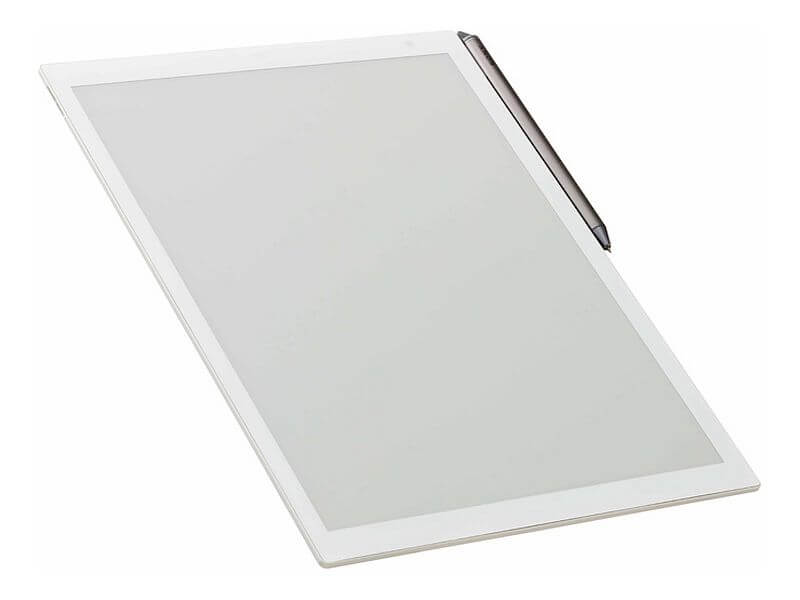 The 13.3 inch e-ink display has a screen resolution of 1650 x2220 pixels. The tablet has been priced at ¥80,000 (~$730) in the Japanese market which makes it cheaper than its predecessor while SONY claims the device to be thinner, lighter and faster when compared to its predecessor.
The one major caveat though is that the tablet is only capable of reading PDF files and SONY will provide potential users with a bundled Digital Paper application for desktop. The app will convert websites and other documents into PDF for viewing.
Follow us on our social media to keep up-to date with the latest in the world of technology.