Snap Inc. loses track in the business as it's Q3 2017 earnings released within this week didn't come up to its expectations, losing twice as much money as it did last year. Snap admitted that it expected to gain at least 8 million new users during the quarter but has only managed 4.5 million before the third quarter of this year closed down. The company is also missing big on advertising rates which is down by 60 percent despite of the 4.5 million user gain.
To combat the company's shortcomings in the business, Snap CEO Evan Spiegel announced that they will completely redesign the app to make it "easier to use". The company revealed that they often recieved complaints from its users for the app being "difficult to understand or hard to use."
"One thing that we have heard over the years is that Snapchat is difficult to understand or hard to use, and our team has been working on responding to this feedback. As a result, we are currently redesigning our application to make it easier to use." Spiegel wrote on his prepared remarks.
Spiegel also said that they will rebuild "a new version of [its] Android application from the ground up" to improve its performance. The Android version of Snapchat is often criticize by users for being not on par with it's iOS counterpart in terms of performance optimization. The Android app is plague with issues such as UI lag, low quality camera outputs or sometimes the filters load slowly despite being on a fast WiFi connection. Spiegel said that the overhaul will require a lot of engineering resources and it will be a "huge focus over the coming years."
"To attract more Android users, we are building a new version of our Android application from the ground up that we will launch in select markets before rolling it out widely. This new version of our application leverages everything we have learned about building for Android over the past five years, to provide a more performant product experience that we know our community will appreciate. This effort requires significant engineering resources across all of our engineering teams and will be a huge focus over the coming year. After seeing the results of increasing Android performance over the past few months, with significantly more Android users added than iOS users in September, we wish we had done this sooner."
While there's no mention when will the redesigned Snapchat will debut, there are news floating around that the company plans to launch it by December of this year.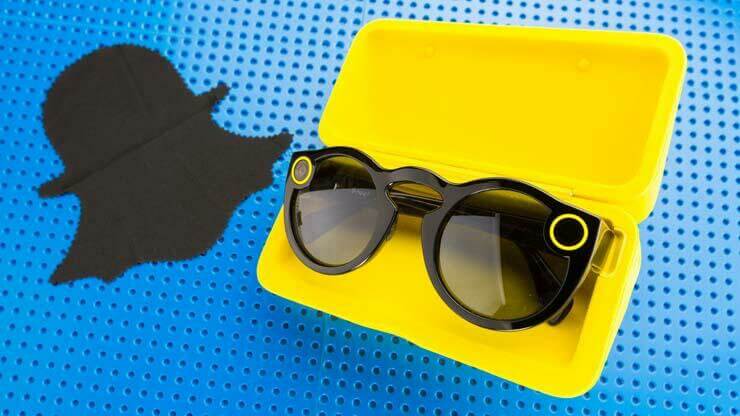 Drew Vollero, Chief Financial Officer of Snap, also revealed on his prepared remarks that the company lose nearly $40 million on its "Spectacles" glasses, with over 300,000 units still left unsold.