A health start-up company Cardiogram and the University of California San Francisco (UCSF) suggests on their new study that smartwatches [like the Apple Watch, Fitbit, Nokia Steel HR and many other wearables] that has heart rate sensor and accelerometer can accurately detect serious medical conditions such as hypertension and sleep apnea.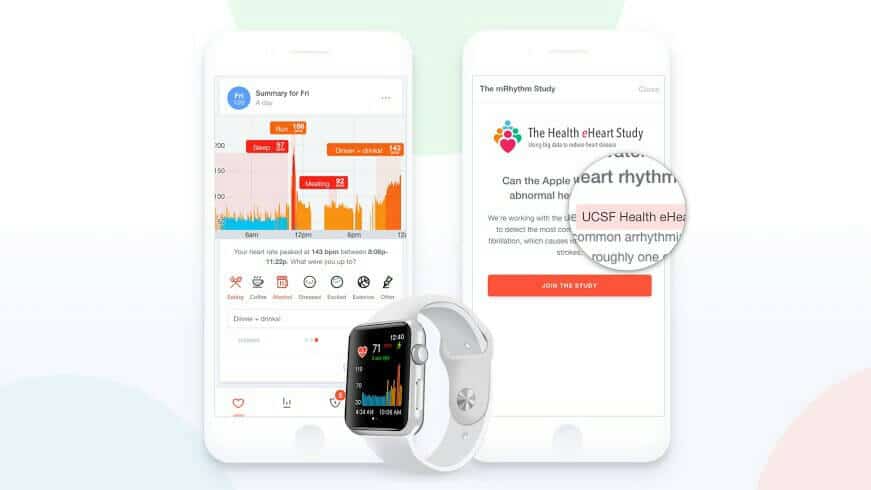 The study was participated by 6,155 people who were monitored using the Cardiogram app over a period of time, with the Apple Watch providing all the vital information reflected from each of them. As a result, Cardiogram and UCSF were able to detect sleep apnea in 1,016 of participants and hypertension in 2,230 using an advance deep learning algorithm they call "DeepHeart."
According to Brandon Ballinger, Cardiogram co-founder, DeepHeart was trained on data gathered from 70 percent of total participants and then tested again on the remaining 30 percent data that were not used in the previous training.
Although the study was conducted using the Apple Watch, Johnson Hsieh, also the co-founder of Cardiogram, told TechCrunch that the study also applies to other wearables incorporated with photoplethysmographic (PPG) heart rate sensor as "they basically all have the same technology built inside."
"The idea here is that by screening continuously you would identify people with hypertension who might not know they have it," Hsieh told. "And then you'd guide them through the appropriate final diagnosis, which would be through a blood pressure cuff and then treatment."
Last May, Cardiogram and UCSF demonstrated the ability of Apple Watch to detect irregularities in rhythmic function of the heart with an impressive 97 percent accuracy. This new study will have a big impact in medicine by somehow eliminating all the need of physical check-up for the diagnosis of hypertension and sleep apnea [which are both common but serious medical conditions by the way] using a simple device.