A trusted leakster known to have leaked the previous Nokia phones has posted a sketch he claims belongs to Nokia 10.
First reported by NPU, the sketch shows a boldly designed smartphone (at least for an Android) that looks like a mix match of the old revised febula and simple Scandinavian design language. It has some sort of familiar yet refreshed look, reminiscence of the now discontinued Lumia lineup.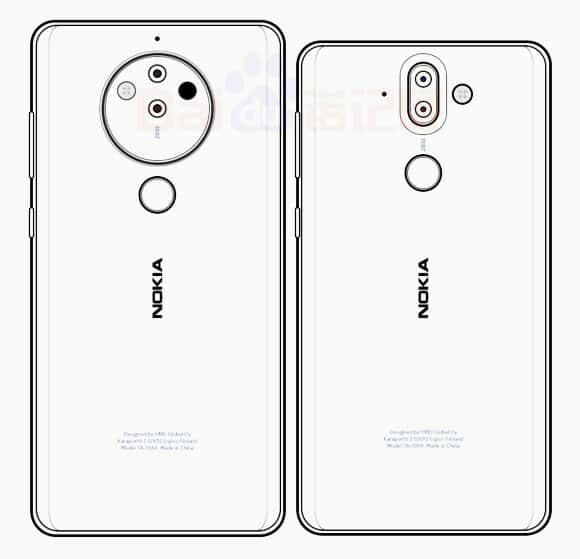 The huge "Oreo-shaped" camera bump at the rear of the device will surely give fans a pint of nostalgia, but it wasn't there without any reason.
The camera plate may appear to have a dual-Zeiss cameras, but underneath lies a rotating module containing five group of lenses that has varied configurations. The module will rotate depending on what configuration the user intends to use. This will then be paired with the main camera located on the center to combine its output, but could also work independently.
On the upper left side of the main camera, we can see a Quad-LED True Tone flash with Slow Sync similar to that of the iPhone X. On the opposite side is where the sensors located. For now, we don't have any details regarding these sensors but it could have the same group of sensors the Nokia 8 has. So expect Phase Detection Autofocus (PDAF), Laser Autofocus and Contrast Detection.
Below the camera plate lies a circular fingerprint sensor. This hints a bezel-less (probaly edge-to-edge) OLED display which according to leakster, will adapt the 18:9 aspect ratio. The backplate will be the same as the Nokia 9, which by the way, on the right side of the Nokia 10 sketch.
The phone will be wrapped with 3D glass, both the front and the back, but what makes it special is the new type of sturdy glass HMD will be using. This leads us into thinking that a Qi Wireless Charging is coming on both devices. And yes, there will be Qualcomm Snapdragon 845 under the hood. Hopefully, we are going to see this next month on the MWC 2018 in Barcelona.
Related Posts