We all love our virtual assistants. They are easy to use and sometimes they're funny too. But like any other technologies, they are also prone to some "cute" glitches and when that happens, the internet will go crazy.
A simple Google Search of Bulgaria's national anthem will lead you to "Mila Rodino", which literally translates to "Dear Motherland". Siri, on the other hand, thinks that the national anthem of the country is "Despacito". A Reddit user named wandreylust found this funny glitch on Facebook and decided to give it a try.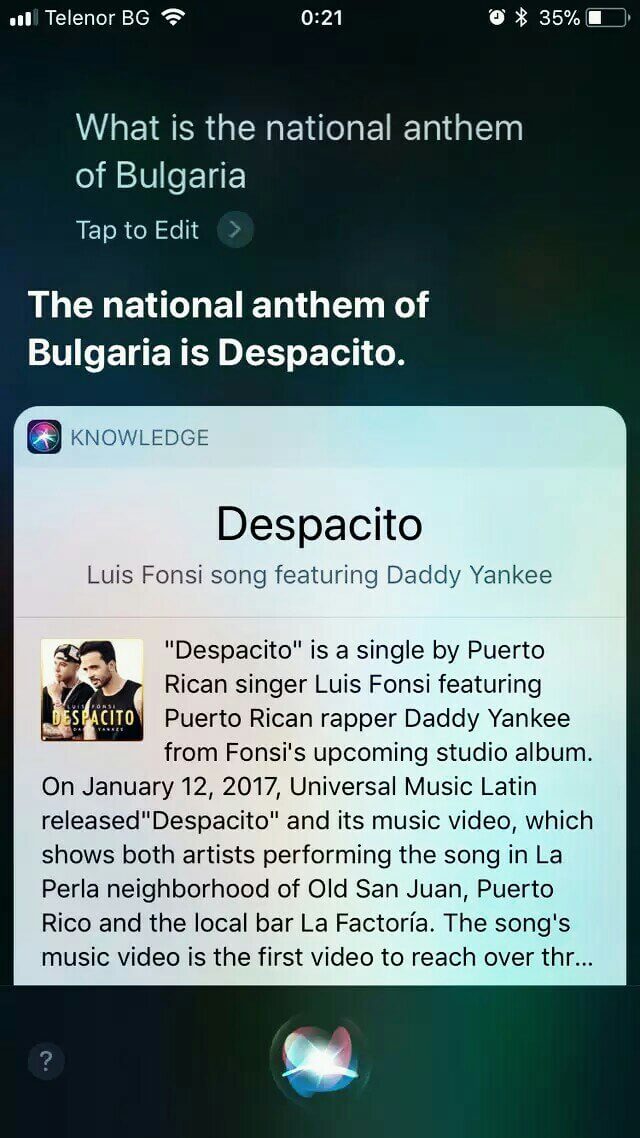 Of course, "Despacito" is a popular song by Puerto Rican singer Luis Fonsi featuring Daddy Yankee. It is considered to be the most streamed song of all time. It is so popular that it won't take you a second to hear someone singing the song in the streets of the Philippines.
We also tried asking the same question with Google Assistant and Cortana. Google Assistant didn't give a straight answer, instead gave a result that somehow teases Siri. Nonetheless, she soon explained the correct answer.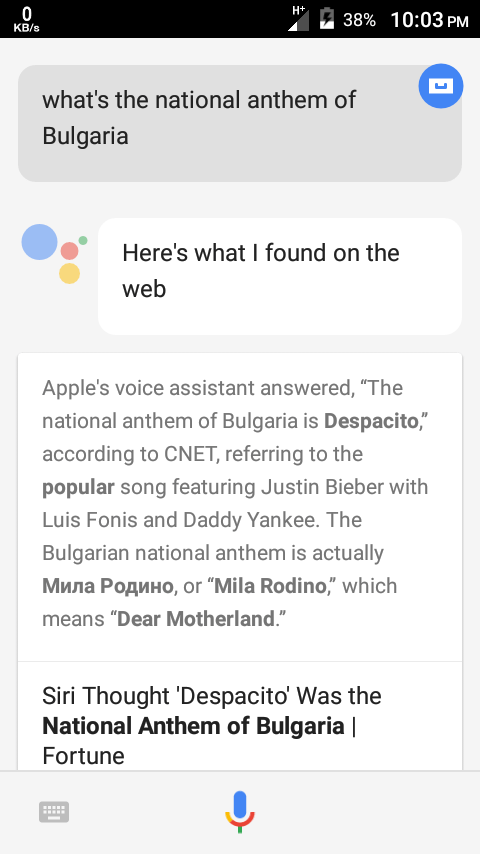 Cortana, on the other hand, seems serious and straightforward. Here we tried asking it on two Windows Phone running 8.1 and Win10 Mobile.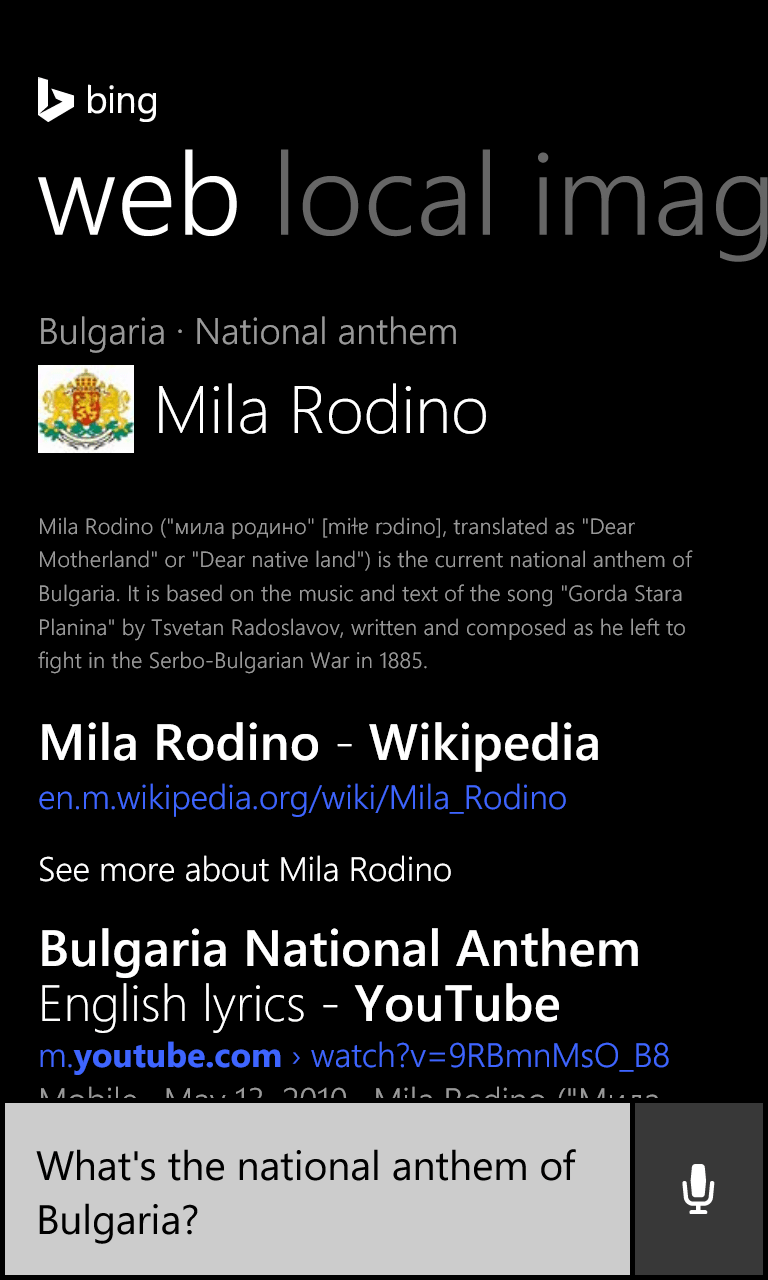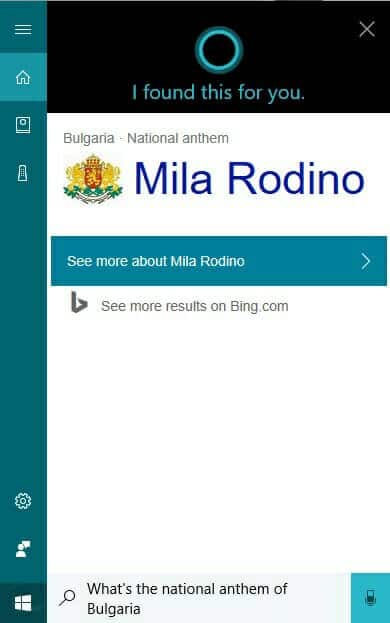 Like what CNET did, we also tried looking at the Wikipedia page of "Despacito" and found no trace of Bulgaria which is, of course, expected. We also did the same with the Wikipedia page of "Bulgaria" and not even once did they mentioned "Despacito". We don't know for sure how Siri came up with this result.
Apple has since fixed the problem but the damage has been done.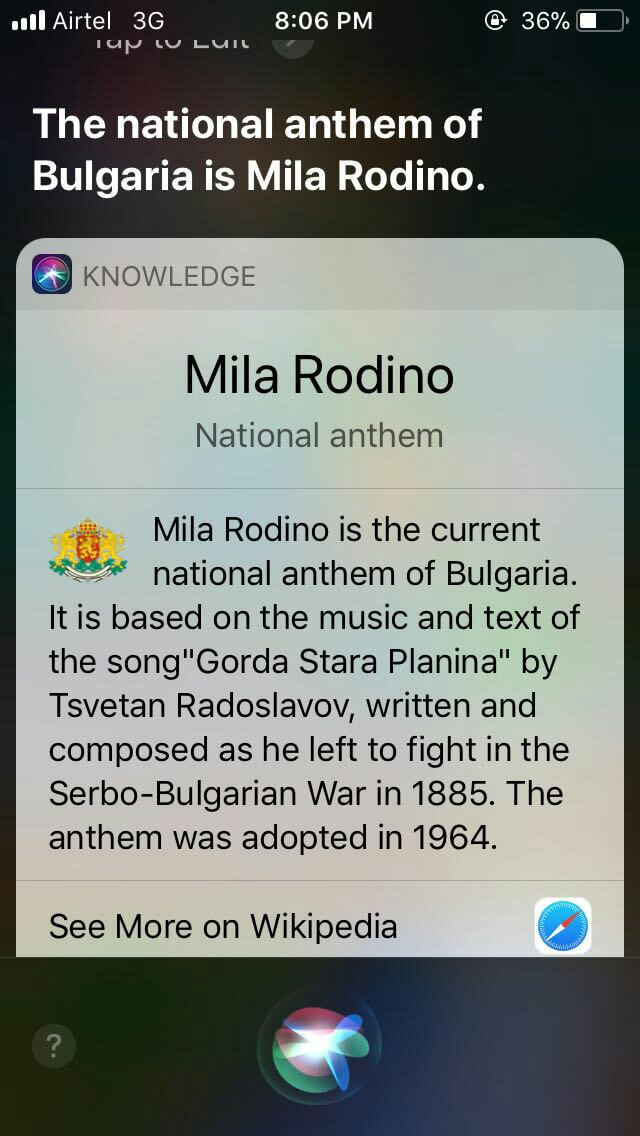 Siri is the world's first virtual assistant on a smartphone. It was first released back in 2010 and is embedded on the iPhone 4s. Other companies have since followed Apple, with Microsoft developing Cortana, Google with their Assistant, Amazon with Alexa and the rest is history. Did I miss anything? Oh yeah. I forgot to mention Samsung's Bixby, which some users wanted to disable anyway.