With each new OS that Google launches, we start hearing new tales of neglected smartphones and clamoring users complaining about their OEMs. At times, the story is horrific, especially in the case of certain (ahem..) Chinese manufacturers. It runs like this. Company launches new phone. The phone sells in millions. Company forgets the phone. That's it. No updates. No updates on official OS updates, whatsoever.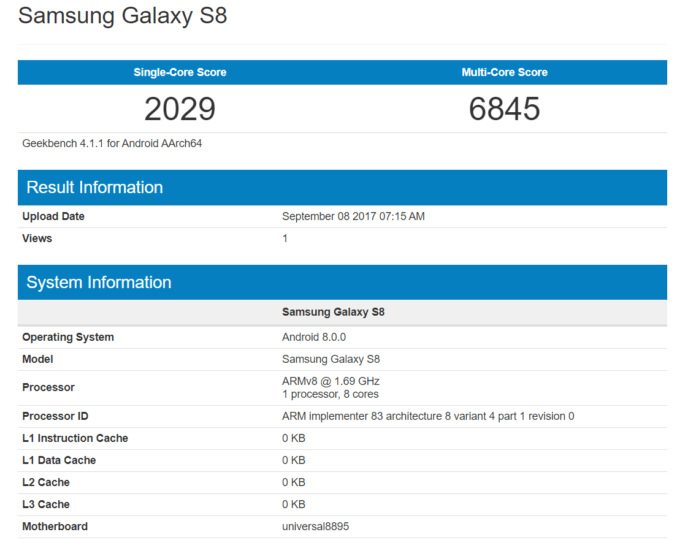 That saga is just about to start once again with Android Oreo just launched last month. The ever-so-diligent Motorola has released a list of devices that will get Android Oreo. But, the Android Colossus, Samsung, has still not. However, Samsung does take care of its premium- paying customers like the ones with the Galaxy S8. So, development for Android Oreo builds of this year's flagship is already underway.
Today's report spots a Galaxy S8 running Android Oreo on Geekbenck. The report comes from GalaxyClub who spotted the new build and it confirms that the update is close at hand. If all goes well, Galaxy S8 and S8+ users should be enjoying Oreo biscuits with Android Oreo before 2018. But that is not a given So keep your fingers crossed.