Samsung has been teasing us about Project Valley since 2015, a flip phone with a single display that is foldable. With the maturing of the OLED display technology there are hopes that such a device might be possible in the near future. With that in mind the news that Samsung has filed for trademarks on the Galaxy X name has definitely sent the Android enthusiast scene into a tizzy.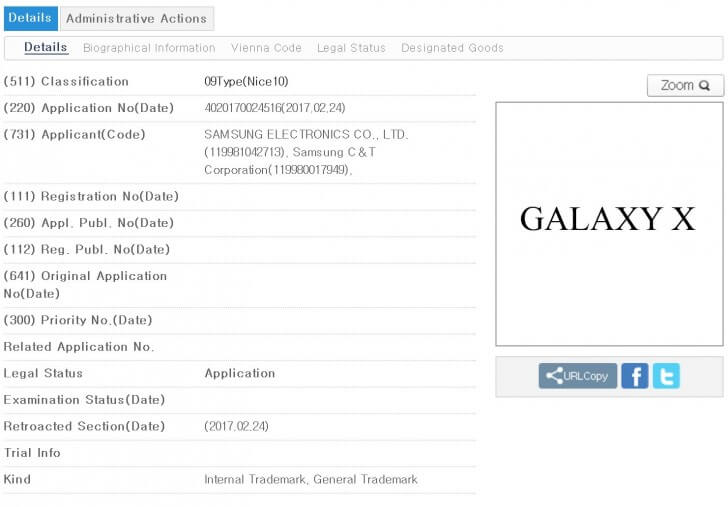 It is also rumoured that there will be two handsets under this project, a SM-X9000 Galaxy X and the SM-X9050 Galaxy X+1. Although the link is contentious at best, there is a strong reason to believe that the company should have at-least a limited launch of these two devices no earlier than Q3 of this year.
Depending on the maturity and response after launch of these devices, it is highly likely that more companies will adopt this technology to create more innovative next-gen smartphones.
1. Samsung Galaxy X patent document
2. Samsung Galaxy X design document 2
3. Samsung Galaxy X design document 1
There are also indications that Samsung's greatest home grown rival, LG, might be moving towards creating similar foldable smart devices to launch in the enthusiast section of the market.