Recently we had reported on rumours regarding Samsung working on a foldable phone concept. Obviously patent claims and other leaks further solidified the existence of on-going work with regards to the project. Now according to a report from etnews (Korea)it seems that the Korean giant has accelerated its development cycle to release a foldable phone concept by the end of this year.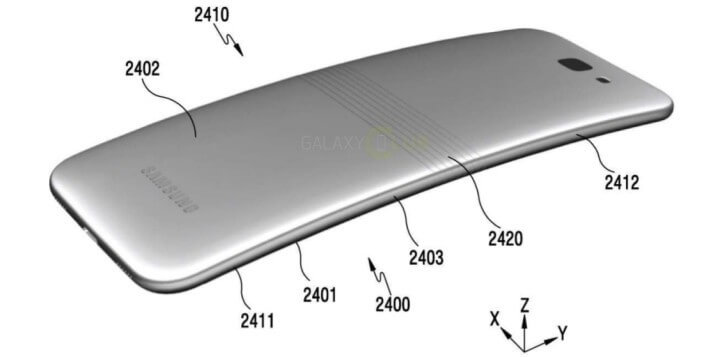 Read More: Samsung's working on a foldable smartphone
According to this report, Samsung Electronics and Display are targeting a prototype device by the third quarter of this year. This is in order to qualify the quality of a foldable smartphone concept for serial production. This process will likely be focussed internally and in partnership with bulk purchasers like mobile network providers. Upon passing the standards of quality and performance backed with the market being prepped for release of the device, Samsung will commence the serial-production officially. If everything goes according to plan this shall mean production shall commence some-time in 2018 depending on the company's production capacity and other product releases for the time window.
Samsung is looking towards making the device look and feel as premium and elegant as possible. With the focus being shifted to raising the bar with this device over its regular flagship releases it has been reportedly shifted the production of prototypes from Q1 this year to Q3. If that is indeed the case, it will be in time for IFA 2017 in Berlin which traditionally is reserved for Galaxy Note reveals. Alternately if details are thin, it might be that Samsung will be pushing back the official reveal to CES or MWC 2018.