Samsung has been working on a refurbished Galaxy Note 7 and the company has already revealed its plans to launch a refurbished model of the Galaxy Note 7 in select markets like Asia. We have already known much about the debacle that happened to the Samsung Galaxy Note 7 last year and the main thing that was to blame was the battery component of the phone which caused the phone to blast many times forcing the company to recall the phone twice. Samsung has already revealed that the refurbished Note 7s would come with a smaller battery.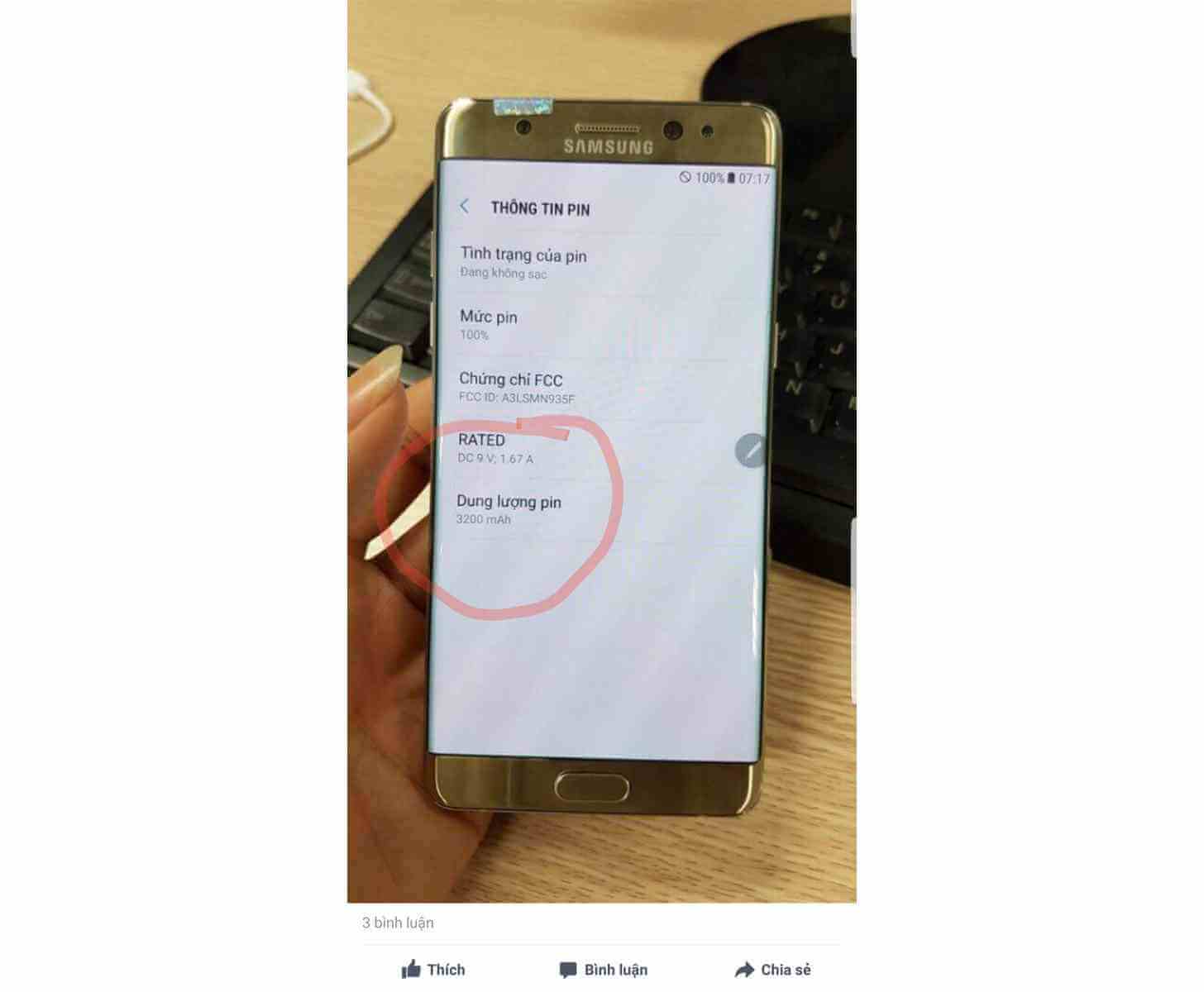 Now we have gotten hands on the leaked photos of the refurbished Samsung Galaxy Note 7. As seen from the "About phone" section from the photos, the device is running Android 7.0 below a Samsung UI and that the phone identifies itself as the SM-N935. This is a change in device number from the original Note 7 which was released as SM-N930. One other thing to note is that One other detail of note is that the device shows that it's got a 3200mAh battery. That's a little smaller than the original Note 7, which came equipped with a 3500mAh battery.
Samsung hasn't revealed much about the refurbished Note 7 other than just that the battery will be smaller than the original one which is very obvious. As far as pricing is concerned, there have been rumors floating on the internet which suggests that the refurbished Note 7s could be launched at $400. The most likely markets where the phone could be released is in Asian markets including Taiwan and India.