Just a day after the launch of Nokia 7 in China, an alleged body of Nokia 9 leaks on Baidu, confirming the existence of the handset. Nokia 9 is HMD's upcoming flagship smartphone meant for the higher-end market which is currently being lead by Samsung and Apple. If the prior leaks were to believed, the device will be very different from the current Android Nokia smartphones released by HMD Global.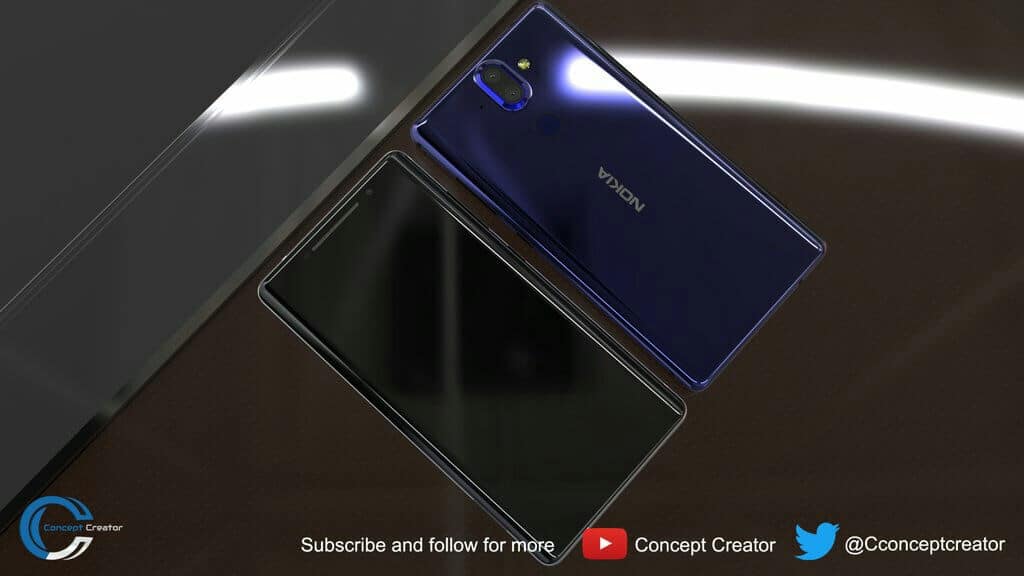 The leaked photo shows a polished black body of the handset with the Nokia branding vertically placed on the middle. Due to the quality of the photo, it is hard to discern whether it is made from metal or glass, however, it will be more likely be made of glass to accommodate the wireless charging.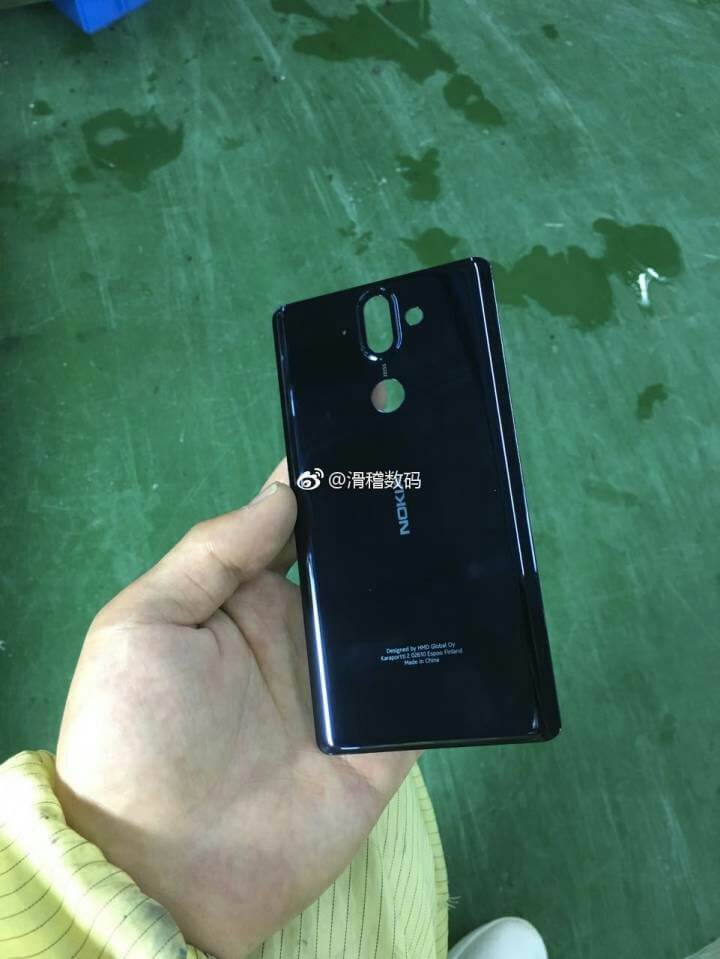 Unlike the flat camera plate on the already released Nokias, the Nokia 9 will have a little bit of protrusion (hoping for telephoto lens).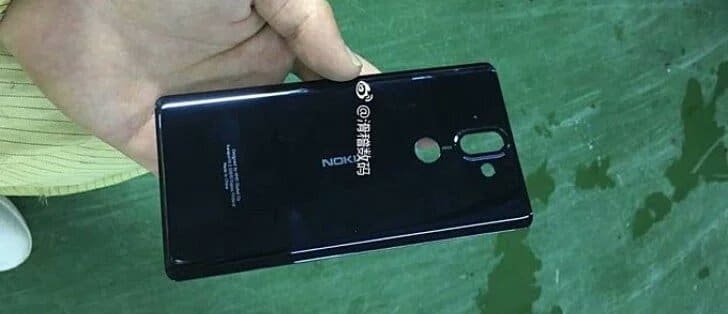 The LED flash is also moved out from the camera plate and transposed on the left side. A hole for fingerprint sensor can also be seen on the photo, hinting the complete removal of the home button on the front for a full view display.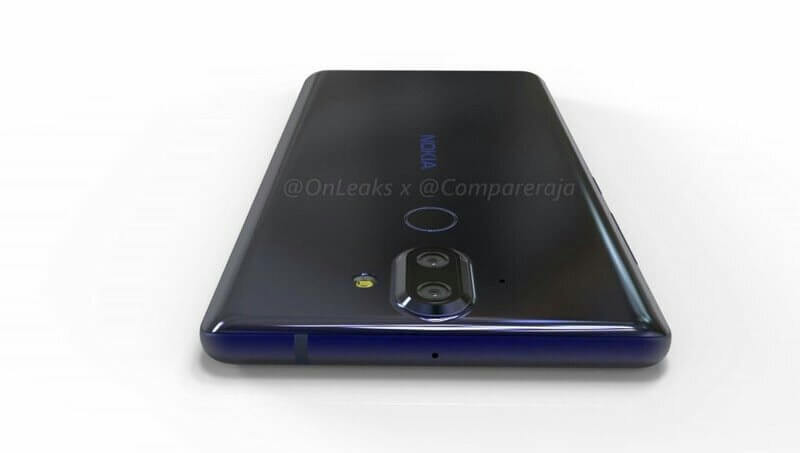 What's more exciting about this leak is its huge similarity to the leaked sketches we have seen in the past few months. The leak could also mean that the device is already being produced by HMD.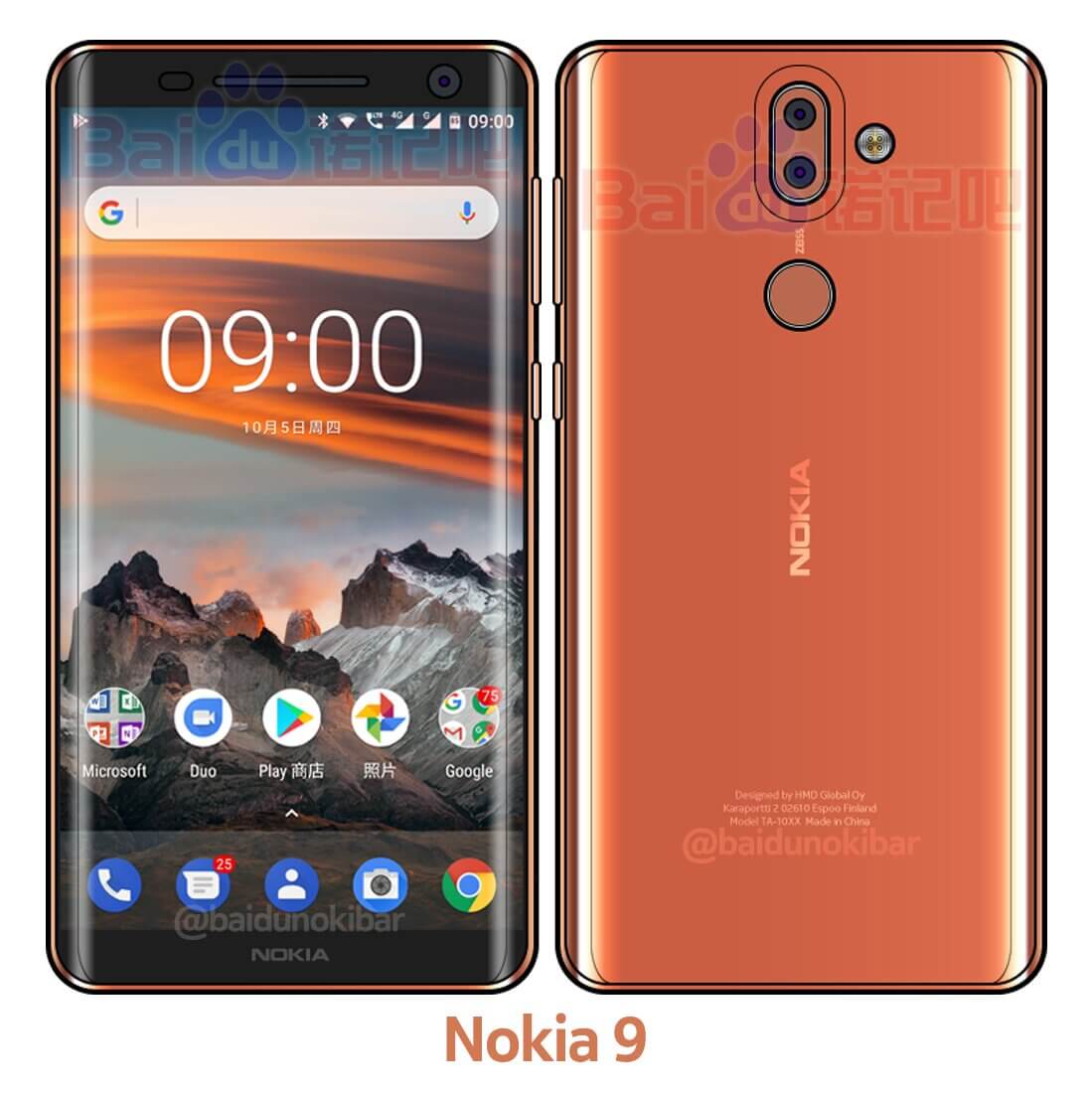 The Nokia 9 will have an edge-to-edge 2K OLED/AMOLED display with 18:9 aspect ratio. The device will come with Qualcomm Snapdragon 835, 6GB/8GB of RAM, 128GB of ROM and IP68 certification. It is expected to run Android 8.0 Oreo out-of-the-box and will debut with a more advanced Zeiss-branded dual-camera system compared to Nokia 8.