Razer's first ever game-centric smartphone was just made available in the US, and a number of European countries. This includes the UK, Germany, Ireland, and France. The company that excels in gaming hardware is now planning to put the phone up for pre-order in Asia. That starts with Singapore as the first in Asia with other countries to follow soon.
"While we founded Razer in California, US, I'm a Singaporean still and I'm very excited to make Singapore the first country in Asia to release the Razer Phone" said Min Liang Tan, CEO of Razer.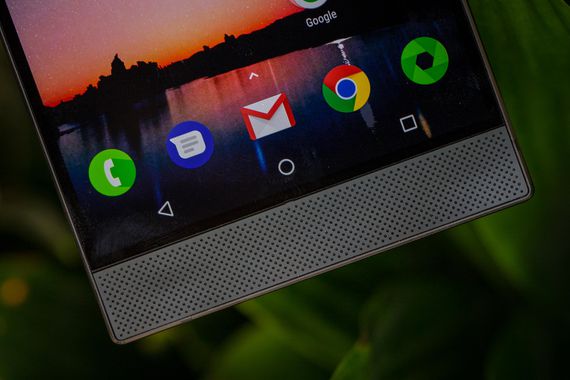 The Razer phone carries a hefty price tag of SG$1068 ($787) no strings attached. That is a premium of $87 above the US price which is $700. Full-fledged sales start from 1st December. Those in Singapore wanting to pull the trigger will have to order through carrier Singtel.
Even though the Razer phone hasn't yet reached mass availability, the brand has already outlined plans of Android Oreo for early 2018. Also, a number of updates related to camera enhancements and other hardware is also underway.
The Razer phone stands out from the crowd with an industrious boxy design made of aluminium. The selling point of the phone is its deafening stereo speakers, the best on any smartphone to date. Another highlight is the 5.7-inch IGZO LCD screen with QHD resolution. Well, not the display itself, but the Ultra Motion tech that allows for a 120 Hz frame refresh rate. While all other phones come with 90 Hz refresh rates, the difference is most noticeable with games. The handset comes with Android Nougat skinned with Nova Launcher Prime Razer Edition.