When we talk about flagship smartphone processors, Qualcomm's Snapdragon 8xx series is one of the most popular piece of hardware. This year many flagships have boasted to possess the powerful CPU that is made on the 10 nm FinFet process. But we are nearing the end of 2017, and we're getting some info that the Snapdragon 845 might launch before 2018. Now, this should come as a surprise as the Snapdragon 835 launched at CES 2017 this year.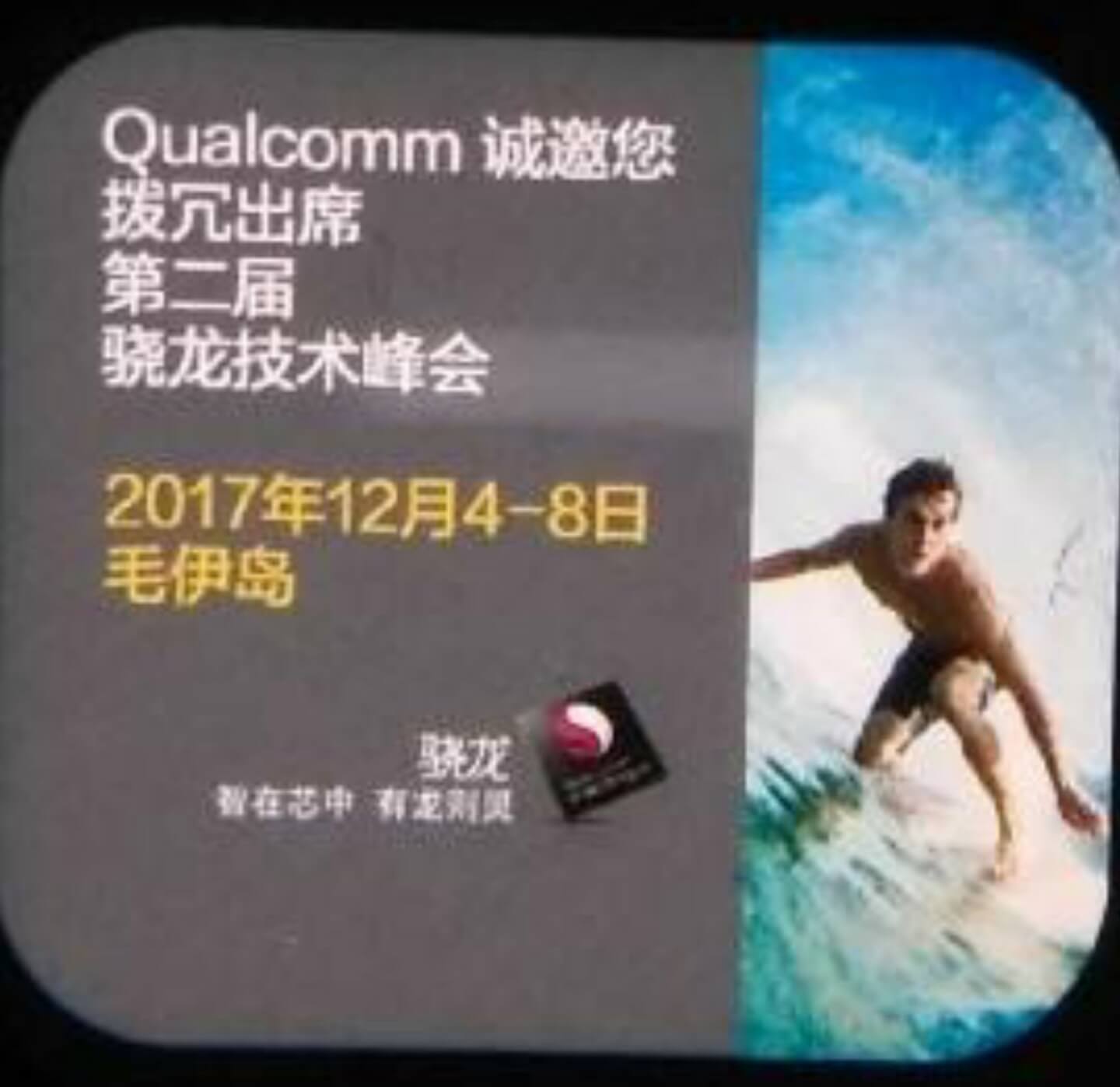 The info comes from a Weibo post that expects the semiconductor company to launch the new silicon at the Technology Summit in Hawaii. The event will take place between December 4 to 8. There is an invite poster that shows the Qualcomm logo. But it doesn't explicitly point out to a Snapdragon 845 debut.
The latest info regarding the upcoming chip suggests it will be built through 10nm Low Power Early (LPE) FinFET process. It will be paired with the Adreno 630 GPU and sport 4 ARM Cortec-A75 cores and 4 ARM Cortex-A53 cores. The new semiconductor will also come with support for AR and VR as they are seeing growth in the smartphone segment. The Adreno 630 GPU should also provide a sizable boost over last year's GPU resulting in better and faster graphical performance.
It is also rumoured that the processor will sport a dedicated AI unit like Huawei and Apple have done before. Furthermore, the next-gen X20 modem is also tipped to be on board these chipsets that promise download speeds up to 1.2 Gbps.
We've also heard that Samsung has already reserved the first batch of the upcoming processors all to themselves. Apparently, Samsung is in a hurry to launch the Galaxy S9/S9+. And it is here we might actually see the chip in action. Other reports that contradict this say the Xiaomi Mi7 will have first dibs on the Snapdragon 845. Samsung is expected to launch the Galaxy S9 series in February.