Around a month earlier, a leaked presentation showed us what Lenovo and Motorola had in the pipes for us. The presentation showed the complete lineup of smartphones that the company plan to launch in the coming months with the stated USP of each one of them. It also showed us the existence of a MOTO GS series, MOTO X4 and confirmed what we already knew about the MOTO Z2, E and C-series handsets.
Today, in a leak by @HeyAndri (below) we now have a tentative pricing bracket for the MOTO G5S Plus, X4 and Z2 Force in India.
iPhone 7 DUAL CAMERA envy? #motoG5S+, #motoX4 and #motoZ2Force all coming summer 2017. Rs 17999, Rs 20999 and Rs38999 respectively. #Moto

— Andri Yatim (@HeyAndri) June 8, 2017
The tweet states the G5S Plus is to be expected ~₹17,999 (~$280). The smartphone is slated to carry the same internal hardware as the G5 Plus released in March, with the switch to a dual camera setup at the rear and an all metal chassis. The handset will also see the return of the iconic Motorola batwing dimple.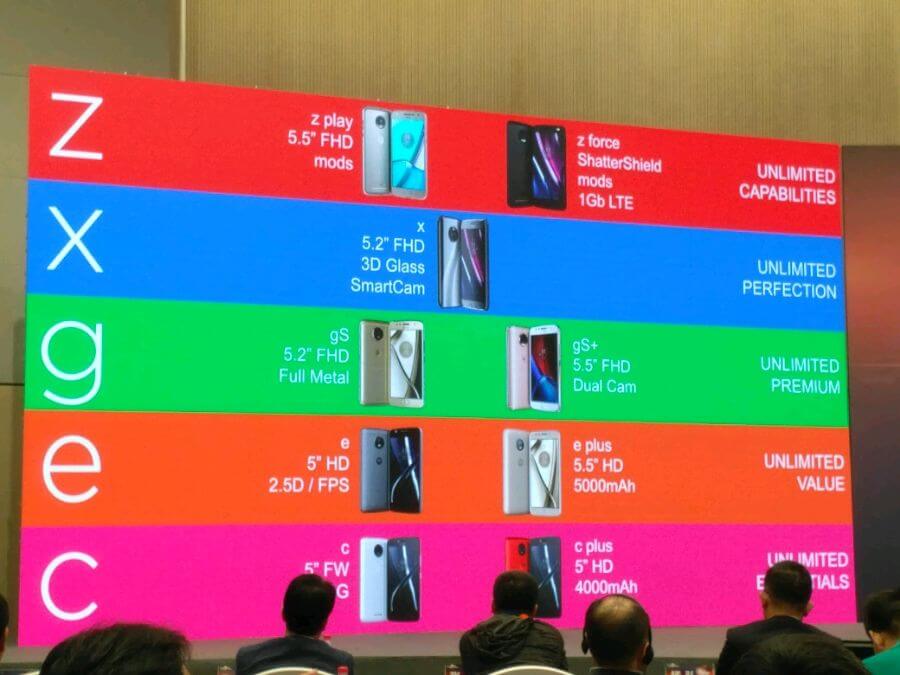 The next one on the list is the MOTO X4, successor to the original flagship line of Motorola handsets prior to the company's acquisition by Lenovo. The handset is expected to be tagged at ~₹20,999 (~$325). The handset is rumoured to be powered by a Qualcomm Snapdragon 626 SoC, feature dual cameras at the back be clad under 3D Glass as well.
Finally, we come to the MOTO Z2 Force, the flagship handset from Motorola for 2017 is expected to be priced ~₹38,999 (~$605). The Z2 Force is expected to be powered by Qualcomm's latest and greatest the Snapdragon 835 in an all aluminium unibody chassis. Just like the other Z2 series handsets the Force also features support for MOTO MODs.
Read More: MOTO Z2 Play launched in India, pre-order bonuses till June 14
All three handsets leaked are confirmed to have a dual camera setup on the back and are running on Android v.7.1.1, Nougat according to leaked settings screenshots.
Follow us on our social media to keep up to date with the latest in the world of Android.