The viral Android game, Pokemon GO has taken over the Internet like a storm. People who tried any games also started playing this game to catch Pokémon in the very world we live in, thanks to a combination of GPS, augmented reality, and dorky-cute graphics. The game is only available for Android & iOS. Features of Pokemon GO are pretty much similar to original Pokemon cartoon series. Catching Pokémon, battling at Gyms, using items, evolving your creatures — with a crazy twist: You're doing it all in the real world. Unlike any other smartphone app, Pokemon GO updates are not common but bring up major feature updates.
Details:
App name: Pokemon GO
Latest version: 0.111.3 (Android) | 1.81.3 (iPhone)
Update time: 23rd July 2018
Pokemon GO latest version Changelog: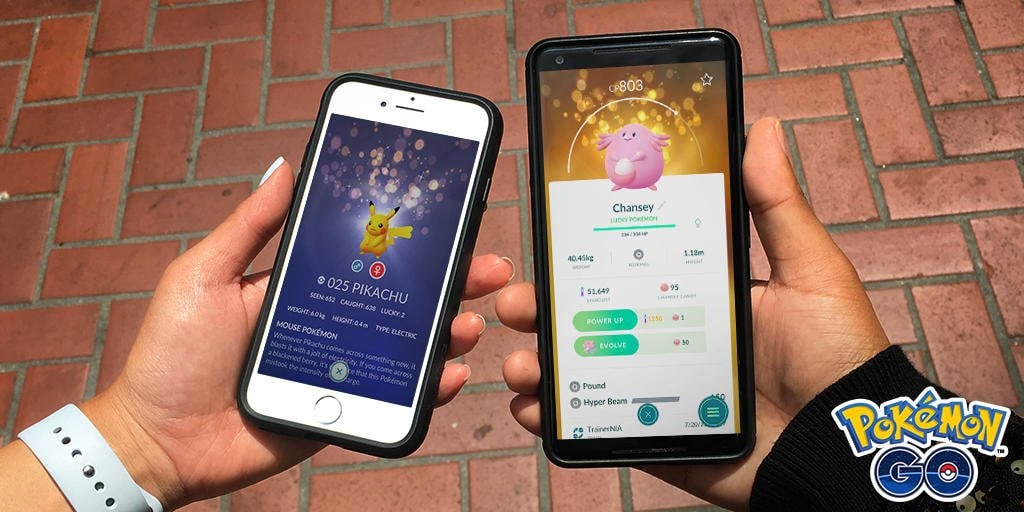 Niantic dropped a surprise update of Pokemon GO v0.111.3. There are no major changes in the game but perhaps it fixes the black screen issue some have seen. There's a new concept of Lucky Pokemon, what are they?
From now on, Pokémon, once traded, could become lucky Pokémon. This type of monsters need less stardust to become more powerful: this means that they can reach a higher PL faster than other Pokémon. What's more, a lucky Pokémon can be detected by the Pokédex, so you can track it.
The greater the amount of time the Pokémon spend inside the space for a Trainer's Pokémon, the higher the chances are that they will turn into lucky Pokémon once traded.
Here's the official change log:
When Pokémon are traded, there is chance that both traded Pokémon become Lucky Pokémon
You can now sort the Friends List and assign nicknames to Friends
Gifts may now contain Stardust
Trainers now receive XP for sending Gifts
Added the ability to delete unsent Gifts
Various bug fixes and performance updates
The new Ban wave for Spoofers
While many users faced account ban during the past few months, it seemed to be an end of different Pokemon GO hacks for Android & iOS. Also, there were reports of people starting to see the ban getting lifted from their old account. Overall, it was weird! But again, from past few days, Niantic has started banning few accounts. To know more about the cause of the bans, a Spoofing community on reddit performed surveys.
Android Spoofing: (Survey)
Only 11% of users received ban warnings.
28% of Android device were rooted.
70% of Spoofers did not change the Package name of the spoofing app.
Using either Wifi or cellular data didn't matter much.
87% of users respect the cooldown chart (Find here)
Most spoofers used FGL Pro & GPS Joystick by the App Ninjas.
iOS Spoofing: (Survey)
28% of the users received ban warnings.
Only 1% of the devices were jailbroken
Using either Wifi or cellular data didn't matter much.
80% of users respect the cooldown chart (Find here)
Most spoofers used PokeGo++ and iTools hack method for iOS.
From the above numbers, it's clear that Spoofing on Android is safer than iOS. But its most important to respect the GPS Spoof cooldown chart of Pokemon GO.