In a world where we are concerned about the presence of the physical touch button on the new iPhone, Lamborghini has silently made and launched an android smartphone, named the Alpha One. Oh, and it has a fingerprint scanner, in case you're wondering.
Priced at an exorbitant 2450$, Lamborghini's Alpha One is high on price, and design. It doesn't feature a uni-metal or titanium body (because that's too mainstream), but a Liquid Alloy body which is mechanically stronger than titanium and more resistant to scratches, dents, chemicals, and corrosion. Tonino Lamborghini's obsession with detailing doesn't end here, as the leather on the phone goes through a process where aniline dye is applied progressively to the base of the leather, by hand, to perfectly show the natural and unique grain of the leather on the phone. The result is a luxury phone that features "Italian handmade black leather".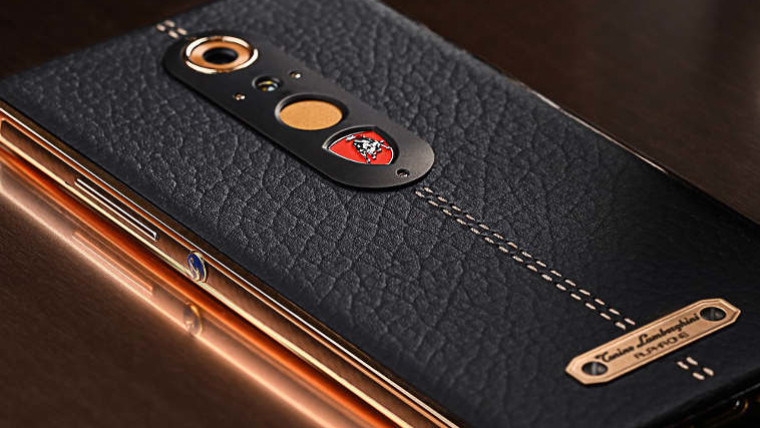 In terms of specifications, the Alpha One would houses an outdated Snapdragon 820 SoC with Adreno 530 GPU, and would be powered by a 3,250mAh battery. Out of the box (or showroom), it would run Android Nougat, and will have a 5.5-inch WQHD display panel (2560×1440 pixels and a 16:9 aspect ratio). Coupled with 4GB of RAM and 64GB onboard storage (which can be expanded to 128GB), the phone also features dual-SIM support and a rear mounted fingerprint scanner. For capturing pictures, the Alpha One has a 20MP rear-facing camera, with digital image stabilisation, and a 8-megapixel front-facing camera. The phone also sports Dolby Atmos Digital Surround sound speakers.
If you're a UK or UAE citizen, you can buy the phone exclusively at Harrod's or at Levant luxury boutique in the Dubai Mall, respectively. Or if you want a piece of that "Raging Bull", you can also book it online. And make sure, that you get your charging cable and an Italian Leather Sleeve Phone Case, along with the package.
Get notification about our latest updates, leaks, hacks & exciting offers in realtime!