Everyone is excited for the revived Nokia 3310 (2017) and no doubt about that. The hype has been circulating for months and we can't deny the fact that HMD is taking too long to give an exact date of release. But others who doesn't have the same patience like us decided not to wait for the official release and just settle with knock offs which Chinese businessmen take as an opportunity.
On the 1st of May, Philippine Bureau of Customs (BOC) confiscated over 100 units of Nokia 3310 (2017) at Ninoy Aquino International Airport, Terminal 2. According to bureau, the combined worth of the allegedly fake Nokia 3310 (2017) is around 400,000 pesos (515,701.43 Rs.)
The carrier, the Chinese national Chen Haibi flew from Guangzhou, China to Philippines last Monday, May 1 with 100 units of this devices. Deputy Commissioner Ariel Nepomuceno mentioned that Haibi failed to show necessary importation documents as well declare the contents of his package which led them to seize the items. The head of Customs X-ray Inspection Project Maj. Jayvee Raul Cometa later advised to issue Warrant of Seizure and Detention (WSD) for the violation of National Telecommunications Commission (NTC) memorandum circular and Customs Modernization and Tariff Act.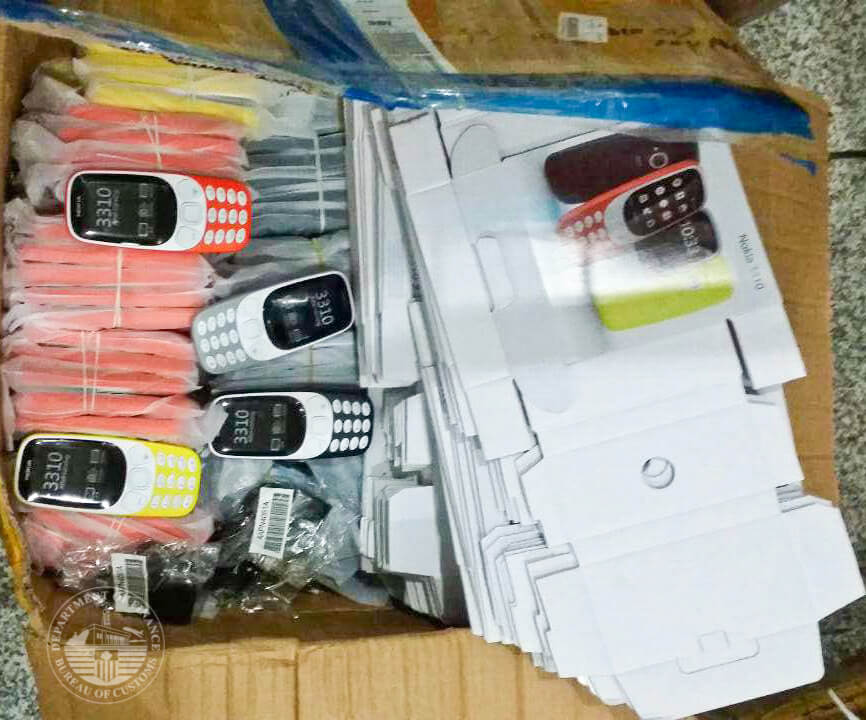 An NTC provision states that no person or entity can purchase, sell, retail and/or resell mobile phones, including parts and accessories without valid Mobile Phone Dealer (MPD) or Mobile Phone Retailer/Reseller (MPRR) Registration Certificate. The units are currently at the custody of BOC waiting for 'proper disposition'.
Get notification about our latest updates, leaks, hacks & exciting offers in realtime!