When the Nokia 8 was launched last year, it debuts some features that are, suffices to say, exclusive to Nokia. It was the first Android Nokia smartphone with ZEISS optics, and Dual-Sight mode (which is yet to prove its use anyway), and the OZO Audio. While the comeback of ZEISS on Nokia phones has had everyone talking, and Dual-Sight has at least made a few appearances in some YouTube channels, it is really the OZO Audio technology that caught a lot of attention and praises from critics and fans. Not only does the technology shouts "high-end", but it is so far one of the best (if not the best) Hi-Fi sound recording solution available for smartphones today.
The OZO Audio technology was derived from Nokia's high-end 360° VR camera, OZO, which was discontinued last year. It delivers 3D audio recording on smartphones, which Nokia claims to be something out of "Hollywood". The idea is that smartphones employed with 2 or more high-fidelity microphones will be able to capture an immersive 360° spatial surround sound using OZO, which remembers the actual position where the sound was taken.
OZO Audio is a spatial audio technology. In layman's terms, it enables capture and playback of audio so that you can hear all the sounds around you coming naturally from the direction where they really were when recorded. For content creators, capturing OZO Audio is like any other audio recording technique. You press record and our algorithms take care of the rest!

For those using it on a smartphone or camera – OZO Audio technology also lets you focus the audio recording area, for example to the front or back side of the device. We call this "Audio Focus." Depending on the particular device, a user can simply tap a button to change the recording mode between normal spatial audio and Audio Focus. – Nokia OZO Blog
According to Nokia, "the core technology has actually been developed during the last 20 years" and only that it is today that they have the opportunity to introduce it to masses. And when Nokia shut down its OZO VR division last year, the company change its focus and pick up what is left.
The OZO Audio went to become one of the main features of the Nokia 8, the first flagship Nokia from HMD Global. Being a software-based technology, it was easily integrated on the phone. And as far as hardware is concerned, OZO Audio is potentially limitless and doesn't demand specific components, configuration, and placement to work. All is being handled by an AI.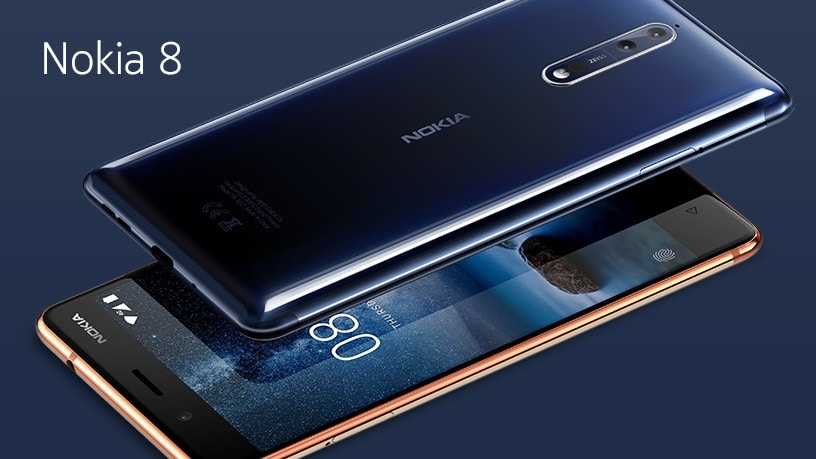 Unlike our previous assumptions, the technology is not exclusive to the new Nokia smartphones. Nokia is actually willing to license the OZO Audio to virtually any other smartphone and camera makers for use on their flagship offerings. In fact, the company is reportedly in negotiations with other OEMs to implement OZO Audio.
"We are far in negotiations with several other smartphone and camera makers, so we are very much making the technology broadly available," said Paul Melin, Nokia's vice president of digital media.
"We are seeing a lot of our customers really looking to elevate the quality of the audio experience," he says, "It doesn't necessarily mean that you need to have 3D, spatial audio as part of the experience, but really improve the clarity and quality of the [sound] in ways that the user doesn't need to worry about."
Via Digital Trends
Related Posts