Chinese  smartphone manufacturer, OnePlus had already released the Android Nougat update for it's flagship killer devices i.e. the OnePlus 3 & OnePlus 3T. The Android Nougat update for both the above mentioned devices came with Oxygen OS which is Global ROM for OnePlus devices.
Now OnePlus has released the Android Nougat update based ROM for OnePlus 3 and OnePlus 3T but with Hydrogen OS. As I've already mentioned that Oxygen OS is a global ROM from the company for it's global devices whereas the Hydrogen OS is for China only. Each company has to make somewhat different OS in order to launch a phone in China. This is just because all the Google services are banned in China. So every manufacturer has to provide own apps and app store as well.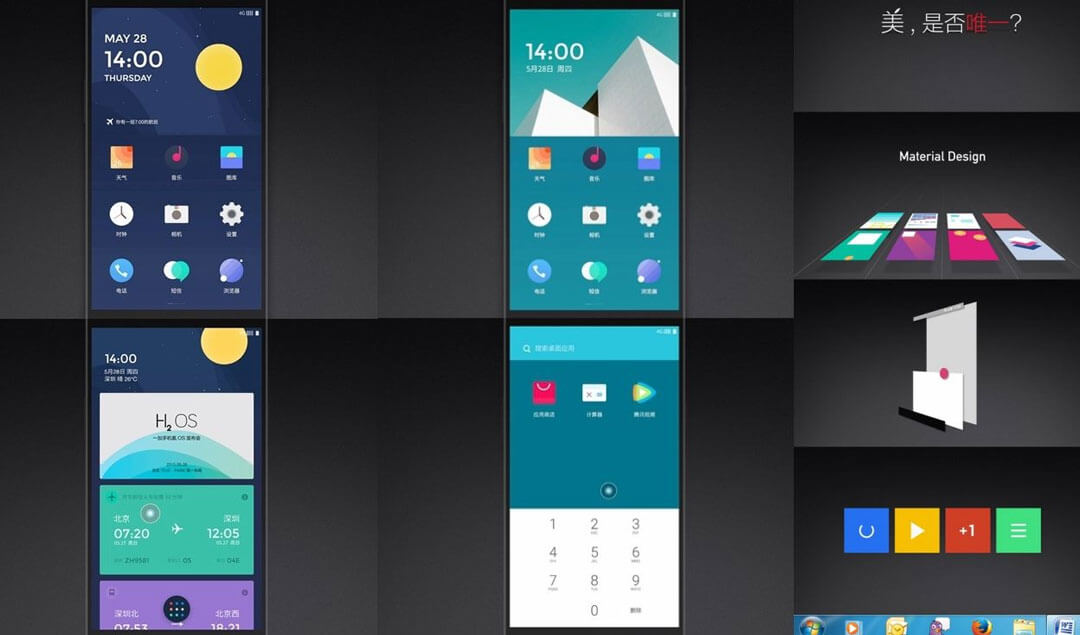 Download HydrogenOS for OnePlus 3 & 3T
HydrogenOS for OnePlus 3: Download
HydrogenOS for OnePlus 3T: Download
Currently the company has two variants of Hydrogen OS for both the devices, one without Google Play services and another with Google Play services. What you need to do is just download the ROM for your device and install is using the stock recovery. Once you've installed the ROM, just install the Google Installer give below.
Play store installer Method 1: Download
Play store installer Method 2: Open market app and search for "google play store" then install