OnePlus 5 is just around the corner as a sucessor to the last year's OnePlus 3/T from the Chinese manufacturer OnePlus. The company has shared two teasers which all but confirm that the OnePlus' next flagship will be called the OnePlus 5 and it will be launching this Summer. We are already seeing leaks of the phone via some sketches and blurry images. This time the OnePlus 5 has been benchmarked on GeekBench and the benchmark scores have been leaked for everyone to see.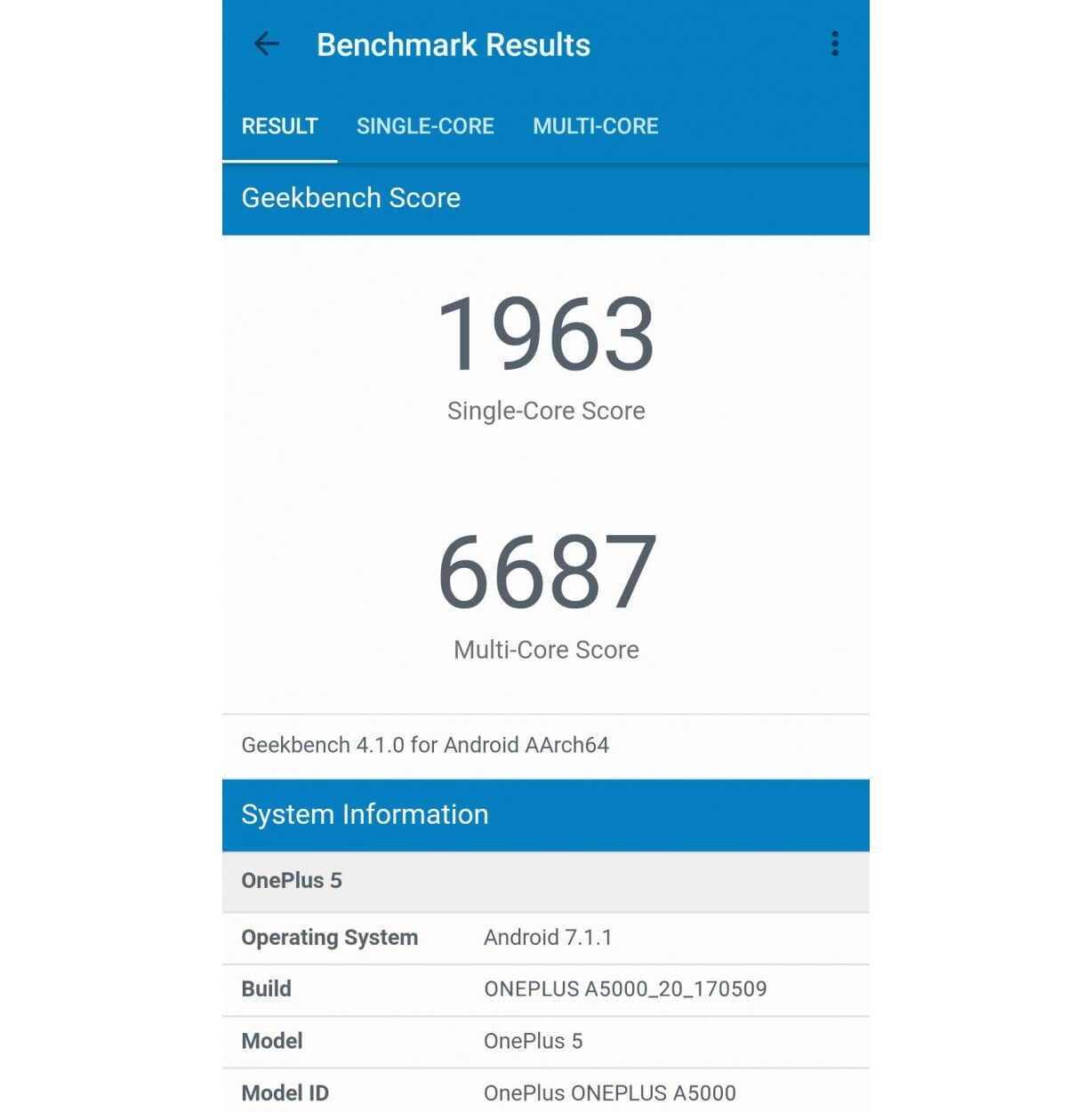 The leaked benchmark scores suggest that the OnePlus 5 will indeed be a flagship killer with the phone performing excellently well in the tests run by GeekBench. The leaked scores of the OnePlus 5 show that the device has single core score of 1963 and multi core score of 6687 which is way more than Galaxy S8 which scored 1929 in single core and has multi core score of 6375. The OnePlus 5 tops the GeekBench 4 benchmarks in the Multi core performance charts among all the new devices while the single core performance of the phone is also good.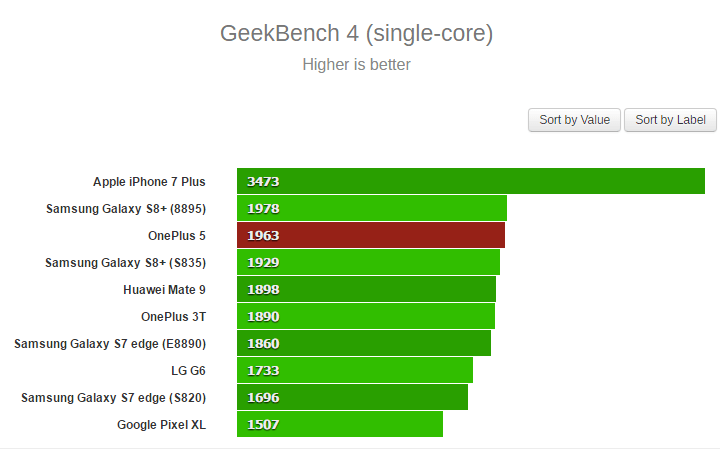 The comparison charts for the OnePlus 5 have also been revealed and the device beats the Samsung Galaxy S8 and the Sony Xperia XZ in the single core performance. Do note that all of the three devices are running the Snapdragon 835 chipset. The OnePlus 5 comes first in the multi core performance in the GeekBench test which is a very good sign which shows that the phone can handle intense performance load as well.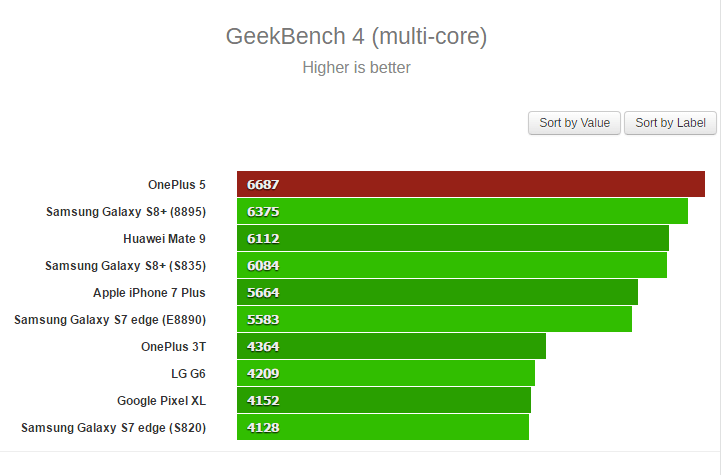 The GeekBench listing doesn't reveal much about the device but we have already known that the OnePlus 5 will be powered by Snapdragon 835 chipset and have a 5.5-inch display with 2K resolution. For storage options, it will have 6GB of RAM and 64GB/128GB UFS 2.1 internal storage. There could be another variant with 8GB RAM and 256GB storage. Stay tuned for more on the OnePlus 5 as we know more.