The OnePlus 3/3T have just received an OTA update that focuses on bug fixes and improvements. The update arrives with v26 or v17 under the beta program and weighs just shy of 200 MB depending on the device you have. This update comes alongside the OnePlus Oreo Beta program that is now live for the OnePlus 3T/3.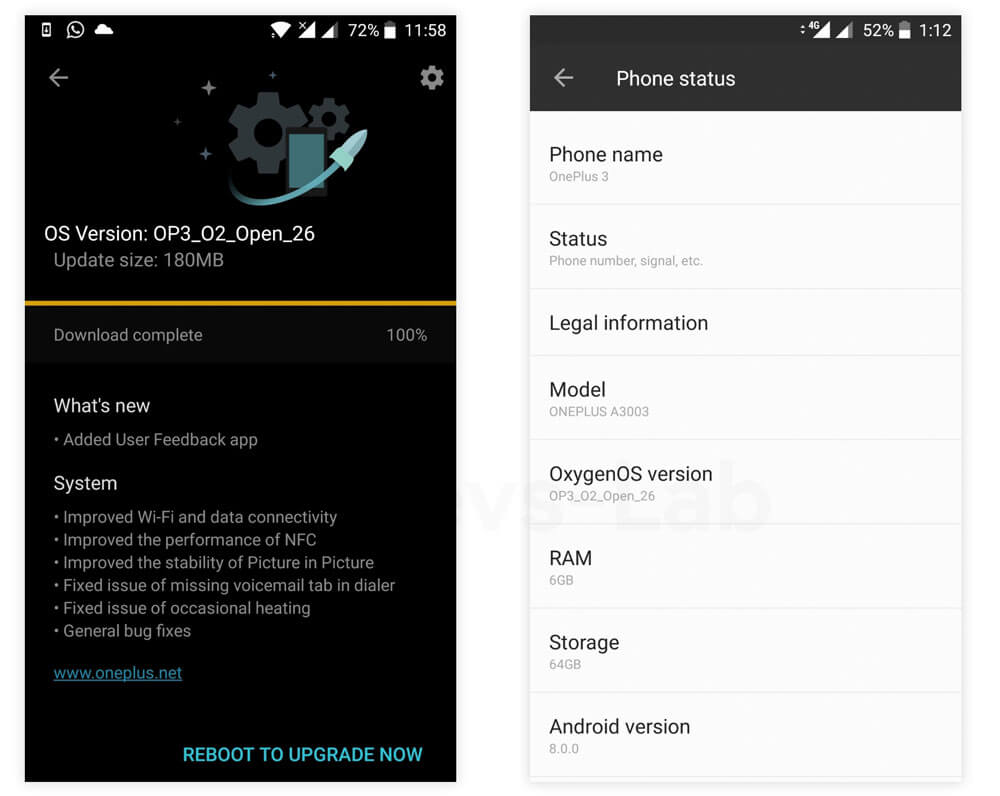 The changelog says the update will improve WiFi connectivity as well as NFC. There might have been stability issues with the Picture in Picture feature in Oreo. This update also has a fix for that. Earlier, devices used to get rebooted with the new feature. Also, the update will keep the device cool and prevent overheating better than before in certain events. Apart from that, user feedback is up once again. So, users can send bug reports to OnePlus again. The update also re-adds the voicemail tab in the dialer which went missing earlier.
Changelog:
User Feedback app is back: You can continue sending bug reports via the app again
Improved Wifi and Data connectivity: Please let us know if you see a change in the behavior of your network connections
Improved the performance of NFC
Improved stability of Picture in Picture: Apps that are supported by PiP are less likely to cause a reboot
Reduced likelihood of device heating up in certain circumstances
Fixed issue of missing voicemail tab in dialer
Other general bug fixes: Includes things like the Notification dot issue, ambient display issues, random reboots, available storage calibration, and many other smaller issues.
Known issues:
Fingerprint actions may still be slower than you are used to
Performance and compatibility of 3rd party apps are still being optimized
Then there are some misc. bug fixes which we will list in the changelog here. OnePlus also warns that the Open Beta build might slow your fingerprint reader and third-party apps may not perform as smoothly as before as they are being optimized.
You should see the update hit your device soon. In that case, just get a good WiFI, and update if you are willing to the risk of potential bugs.
Download Beta 26 & Beta 17: Here.
Related Posts