An anonymous source tipped off Android Police today that OnePlus is pushing Android Oreo builds to its OnePlus 3 closed BETA participants. It is being speculated that the newer OnePlus 3T and even more recent 5 would be receiving the update sometime soon. OnePlus is aiming for a public BETA of Oreo builds on its currently supported hardware no later than the end of September.
This fits well with the "Never Settle" brand's push to be seen as more alacrative and rapid in delivering updates. It has been reported that the closed BETA build for the OnePlus 3 is nowhere close to a full release with issues of, nonfunctional NFC and spotty Wi-Fi functionality. Bluetooth function is another bug bear in this current build. OnePlus has seemingly told its closed BETA group that the next OTA could be even flakier and thus be ready with backups and logs in case anything goes topside.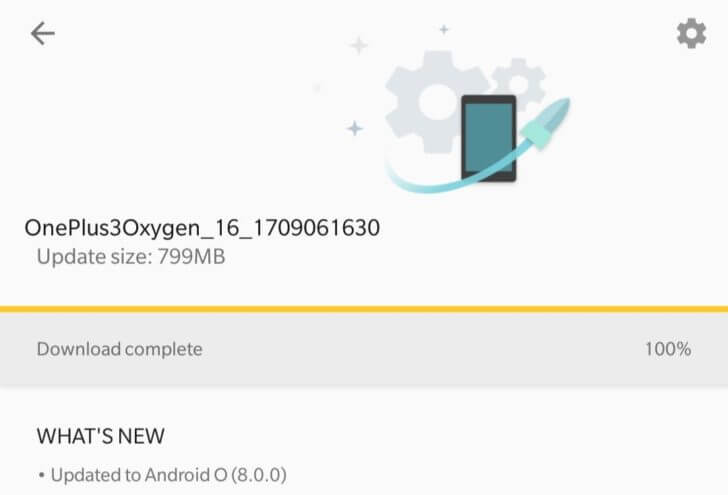 The same source also stated that the company wants to release stable builds for the OnePlus 3, 3T and 5 by the mid of September with a public BETA to go live no later than the end of this month. If all this works out in its favour and barring any major issues being brought up in the BETA rounds, OnePlus might be one of the first if not the first company to push Android v.8.x, Oreo to its handsets.
Please note that this will be the last major update coming for the OnePlus 3 and 3T post which barring any major issues introduced with this update the company will shift its focus to the OnePlus 5. This will also see the end of the BETA programmes for these devices as there will be no major feature updates issued for them post Oreo.
Follow us on our social media to keep up to date with the latest in the world of Android.
Get notification about our latest updates, leaks, hacks & exciting offers in realtime!