The OnePlus 3/3T are receiving another major beta update under the Nougat open beta program. A senior staff member announced yesterday that the update will be an open beta v27 for the OnePlus 3 and open beta v18 for the OnePlus 3T. The changelog for the update has also been listed there. But we will share some of the major changes coming in with this new version.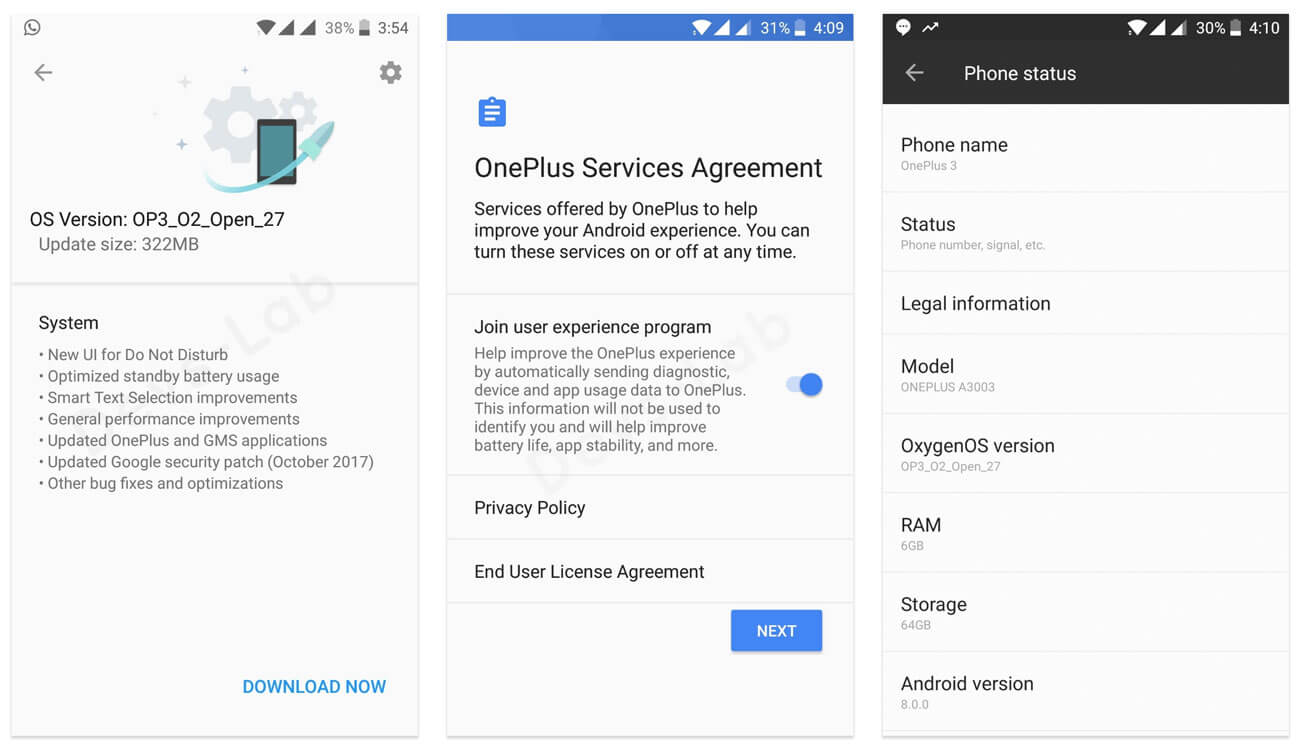 Those who do go ahead with the update will notice a new UI for DND mode right away. Both last year's flagships will exhibit better standby times after the update. Apart from that, some apps like the OnePlus Gallery, Weather, Recorder, and File Manager have got bug fixes and will work better. The update also carries the October security patch which should take care of the latest security vulnerabilities of the two phones. There's no mention of a KRACK fix in the changelog. The stable build of Hydrogen OS received a KRACK patch a week ago. And it was believed that stable Oxygen OS 4.5.2 will likely bring the same fix to non-Chinese devices. So, if you've got version 4.5.2, it is likely that KRACK has been patched once and for all.
Apart from that, there are misc. bug fixes, optimizations in the update too. It is worth noting that beta updates come with their fair share of issues and they are not as good as stable builds. So, if you're a new guy who wants to hop on, keep this in mind.
Also, once you've entered the beta program, these builds will be seeded to your phone via OTA. Thereafter, you won't get stable builds. To know more about the update and beta builds visit the source link below.
Beta 27/18 ROM for OnePlus 3/3T: Download