Instagram added a new polling feature to the popular Stories format, the photo-sharing platform said in a blog post. The polls or questions can be initiated through interactive stickers that allow users an easy way to ask questions said the Instagram post. Whatever feedback polls will receive will be updated in real time. Moreover,  the polls will allow followers to choose between two options from which one selection will be possible.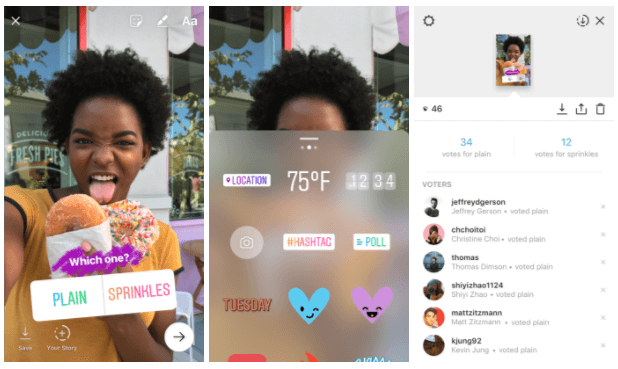 To make use of the new feature, first look for the "Poll Sticker", select it, and put it wherever you want it. If you want to add a custom question, you can add one. Or, you can just go for the option to simply answer if the story doesn't require explanation.
After followers vote, they will see which choice has more votes similar to polls on Twitter. And like we said, this will happen in real time. After putting up a poll, you can see how many votes any option received, and who voted for what. However, these polls will disappear with the story in 24 hours.
To add more vibrancy, Instagram also has some tools for the Stories section. A colour picker for text and brushes and an alignment tool for text and stickers. Also, iOS users can centre text and stickers to make sure they don't get put in the wrong position. The update is rolling as v17 for both iOS and Android users.