NOKIA 5 is one of the first Nokia smartphones to get an Android 8.0 Oreo update. It is also one of the first Nokia devices to get access to a new camera app. Although not that impressive, the new camera app (ver. 8.0200.20) brought in some new features that weren't available on the previous version.
The new camera UI is also more fluid than ever before. A simple swipe to the left takes you to a video camera, swiping back to the right and you'll have access to a camera mode. This is a lot better than clicking icons individually to switch up modes. Once in the chosen mode, swiping right from the edges reveals more shooting modes and settings. If you are using the Google camera app, this will look familiar to you.
But this article is for NOKIA 9 and not for NOKIA 5 right? It turns out that the NOKIA 5 holds some of the keys to the discovery of possible NOKIA 9 camera features. This is where things get more exciting.
Nokiamob and Suomimobiili examined the APK package and found some hidden features that all Nokia fans will be delighted to hear. A Telephoto and Wide Angle lens in a single device!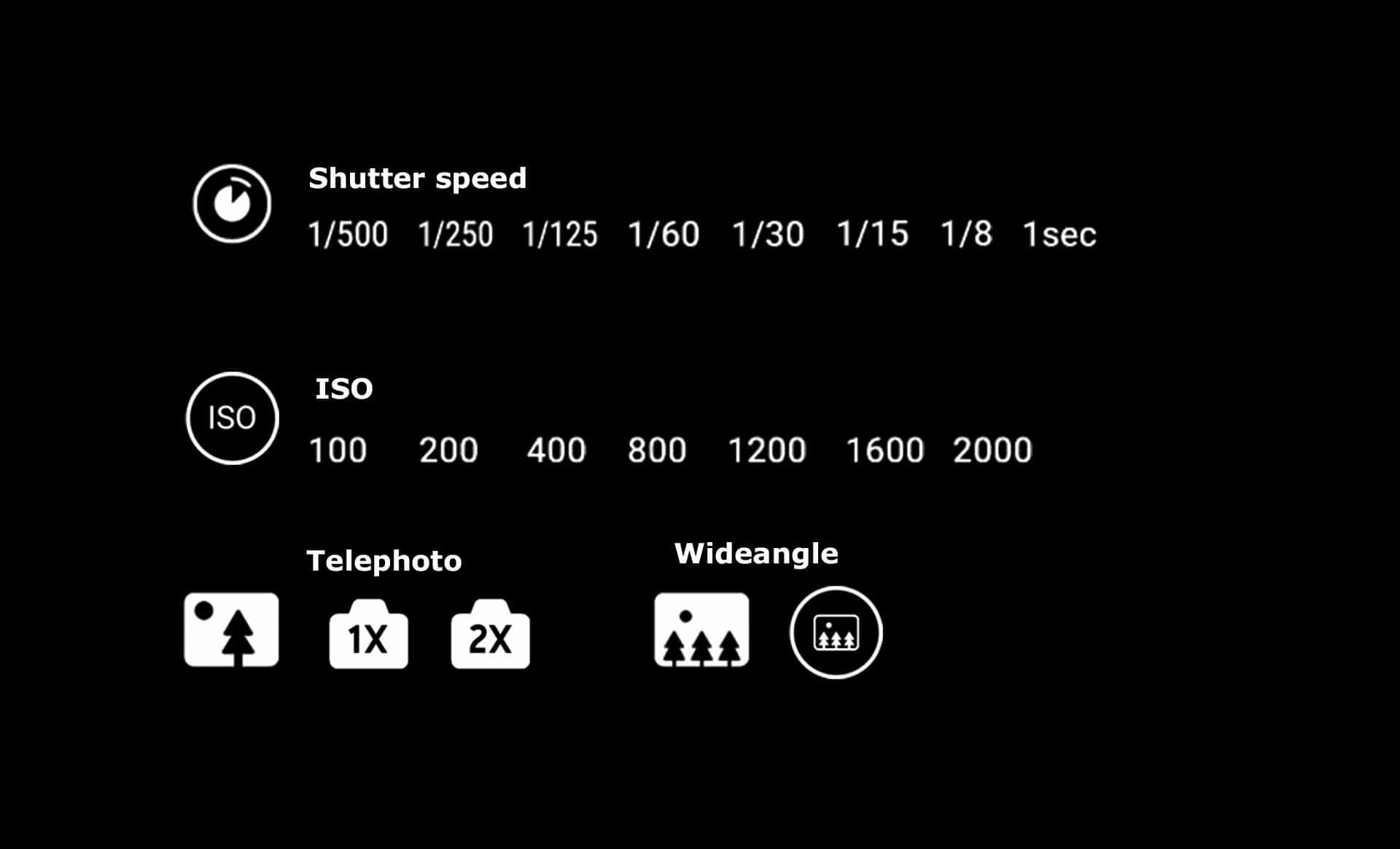 These features weren't made available for NOKIA 5 due to some hardware limitations (and it's still under the development), but even so, some of these features are of a flagship-grade. The shutter speed ranging from 1/500 to 1s is based on the NOKIA 5 hardware so probably we are going to have at least 4s on the NOKIA 7/8/9. The ISO is also limited based on the NOKIA 5's hardware capability, so we only have up to the range of 2000.
Logos of Telephoto and Wide Angle mode was also found during the assessment. That means, NOKIA 9 will have up to 2X optical zoom paired up with a Wide-Angle lens instead of the RGB+Monochrome configuration. No other phones is doing this in the moment.
What's more intriguing though is the fact that both of these features requires two lenses to work properly, unless the phone implements quad-camera which is contradictory to the previous leaks. However, we are not discounting the fact that the Nokia brand is known for defying the gravity. We have two possible theories.
A tiny mechanical zooming system
Nokia was the first to use OIS on their smartphones (they call it "Floating Lens"). It is also possible that the NOKIA 9 will be the first to have a tiny mechanical zooming system. So instead of relying on the second lens for the 2x optical zoom, everything is intact on a single camera.
A super wide-angle lens
This is actually doable, however, images taken with a single wide-angle lens will suffer from fisheye distortion. But there is nothing a good software engineer can't be fixed. Some action cameras have it, others rely on video editing software to fix the mediocre barrel distortion.
Nokia 9 Specification:
5.5/5.7″ 2K OLED Infinity OLED display (18:9)
Qualcomm Snapdragon 835
6GB/8GB RAM
128GB/256GB ROM
13MP+13MP Dual Carl Zeiss camera
OZO Audio Recording
Dual Sight "Bothie" mode
IP68 certification
Android 8.0 Oreo