With its series of HMD-backed android devices, Nokia has at last made its way onto the android market. While Nokia 3, Nokia 5, and Nokia 6 are targeted towards entry-level segment to mid-level segment buyers; Nokia's latest, Nokia 8, has all the offerings of a flagship device. With features like Zeiss dual-camera optics running on the powerful Snapdragon 835 chipset, along with an up-to-date android security, Nokia made a device which could directly compete with the likes of OnePlus 5 and Google Pixel. But for Nokia, it seems like it is not enough.
When the internet came up with rumours about the making of a premium flagship by Nokia, it was thought that the device would be named Nokia 9. Nokia did come up with a flagship, but in a surprising turn of events, its much anticipated device was not Nokia 9, but Nokia 8. But now it seems like, Nokia might actually come out with a Nokia 9.
Leaks about the design of Nokia 9 have finally begin to gain some momentum, as images featuring the back of the device have been posted by the NPU. Looking at the images, it seems like the back has been designed to include the functionality of wireless charging. As reported earlier, the device is expected to feature a minimum bezel OLED display, along with a 3D facial recognition system. The aspect ratio of 18:9, would offer the same viewing experience as S8 and G6. Along with the inclusion of facial scanning, Nokia might not exclude the much reputed and trusted fingerprint scanner from its device, as the leaked image also features a fingerprint scanner at the back of the device, below the dual-camera setup.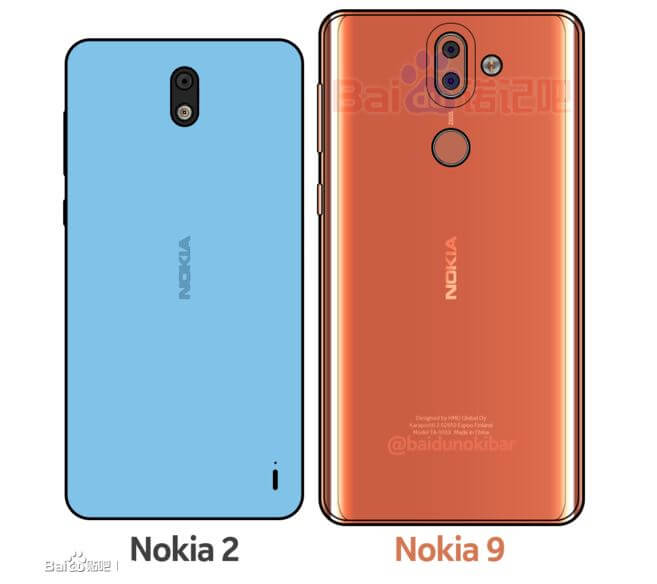 The presence of the fingerprint scanner at the back, also weighs in the fact that Nokia might actually go for a bezel-less display on the Nokia 9. If we talk about other specifications, the device is rumoured to feature a 6GB/8GB RAM setup, along with 128GB ROM, which might be expanded with a microSD onboard. As for the operating system, if GFXBench's listing is to be believed, Nokia 9 might ship with Android Oreo out of the box, or might get an OTA update to the same afterwards its launch. Pitting it against Galaxy S8 and G6, as well as the recently launched iPhone X, Nokia will try to make its flagship as premium as possible and would try to overcome all the shortcomings of Nokia 8.
Stay tuned to devs-lab for more news related to Nokia's upcoming flagship.
Related Posts