The rumoured ultimate flagship smartphone from HMD Global has reached YouTube. Concept Creator, who is famous for his based on leaks renders, has created a Nokia-branded smartphone which he calls Nokia 9.
We have heard Nokia 9 before as part of disappointment from Nokia 8. According to rumours, Nokia 9 is HMD Global's answer to Samsung Galaxy S8, Note 8 or the coming 10th Anniversary iPhones.
Although remains unconfirmed, we have seen some benchmark test results before which supposedly coming from HMD. One of these is a device which has an 8GB of RAM onboard. Others speculates that it might have been one of the Nokia 8 prototypes under testing but possibilities are endless. Who knows.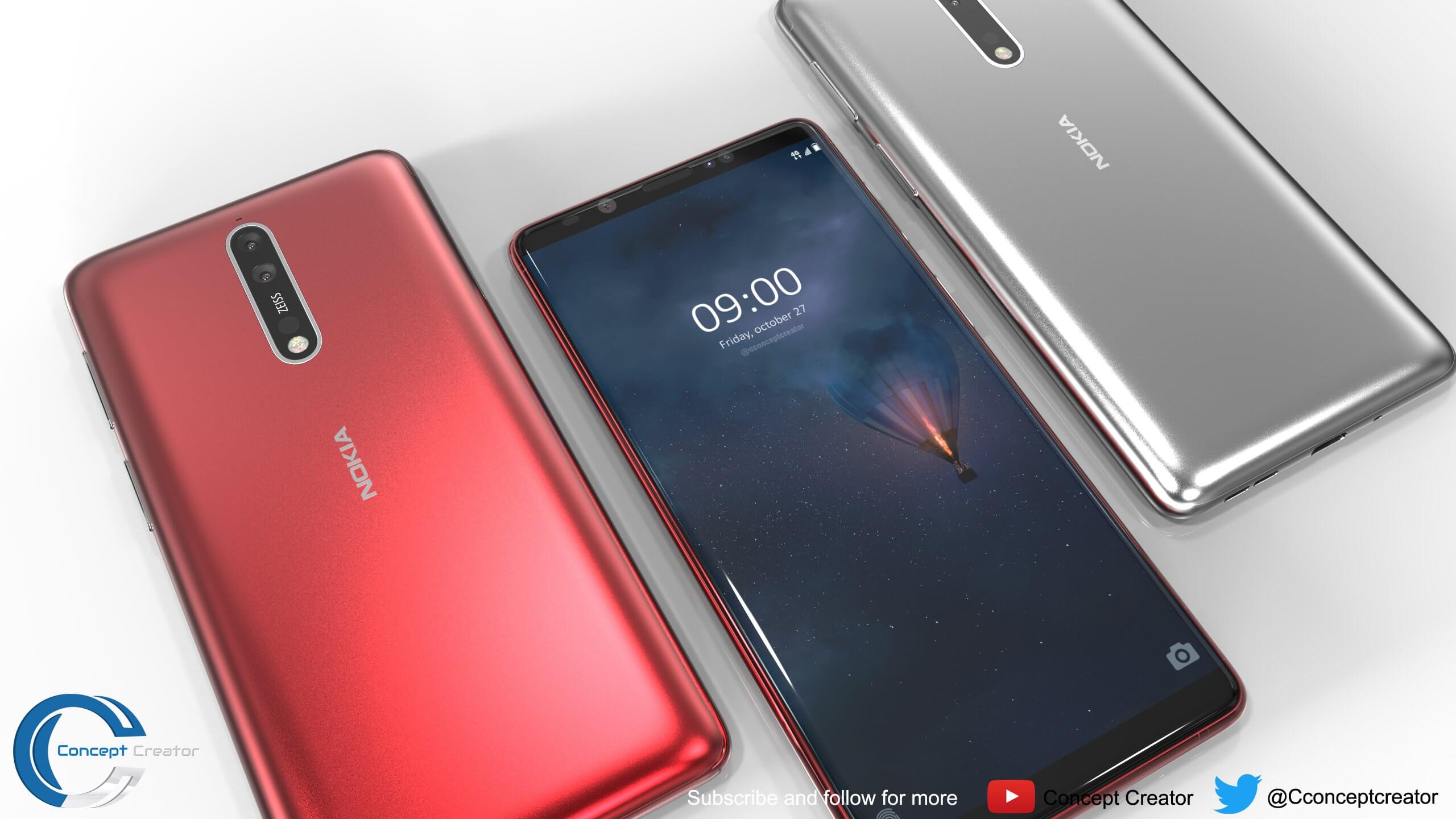 Back to Concept Creator, his render reveals a larger near bezelless curved OLED display. He also told us that the Nokia 9 render he created will have an 18:9 aspect ratio display, a trend brought to us by present flagship smartphones from Samsung and LG.
He also mentioned the inclusion of 3D facial recognition system on the Nokia 9. This will be located at the top bezel of the device. For people who still prefers the one touch security, Nokia 9 will also have a fingerprint sensor located on the power button.
The Nokia 9 will keep the 13-Megapixel Zeiss-branded cameras from Nokia 8. What isn't clear though is if HMD will choose to stay on RGB+Monochrome game. But if not, we hope they fix some software problems that is currently bugging the Nokia 8.
Nokia 9 rumoured specifications:
5.7″ QHD OLED display
Snapdragon 835
6GB of RAM
128GB of ROM
13-Megapixel Zeiss-branded front-facing camera
Dual 13-Megapixel Zeiss-branded rear-facing camer
3D Facial Recognition
OZO Audio