Just like the previous years, we have seen a couple of smartphone leaks before the Mobile World Congress (MWC) 2018 kicks off in Barcelona next week. But no other smartphone companies have seen enough product leaks this week than the Finnish company HMD Global, the licensee of the Nokia brand.
Earlier this week, an alleged Nokia 8 Sirocco was spotted during an HMD Global event held in Jakarta, Indonesia. Evan Blass also shared via Twitter the renders of what he claims to be the ultra budget smartphone Nokia 1 and the mid-tier Nokia 7+. Today, NPU reported that Nokia 8 Pro is also coming, however, it won't make an early appearance at the show given that it will ship with Qualcomm Snapdragon 845.
Here's what we know so far:
Nokia 1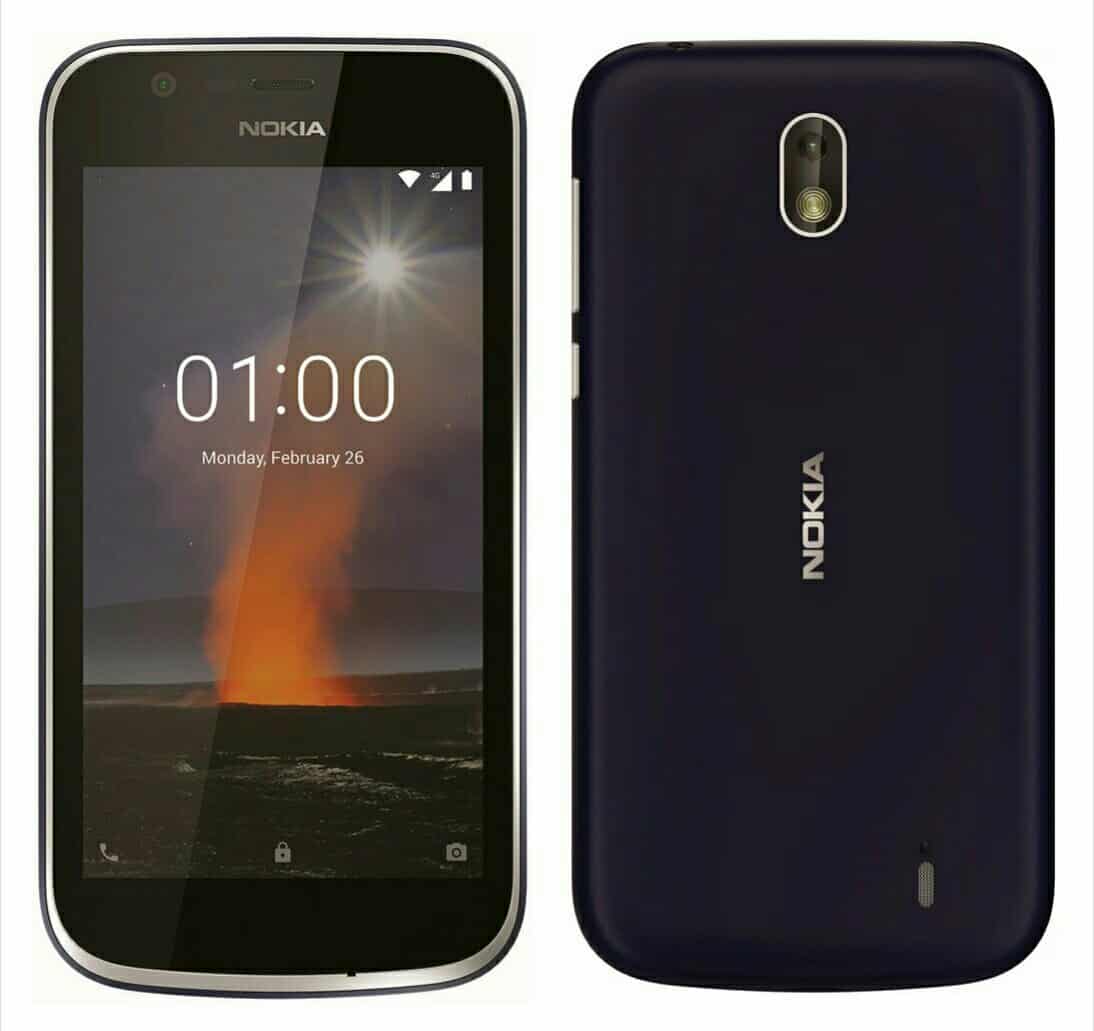 First of all, the Nokia 1 is not one of those super sexy premium-looking Nokia phones. The curvy polycarbonate body looks dated, and its thick bezels will certainly put you off. It is, however, kind of reasonable given that it is targeted on the entry-level market.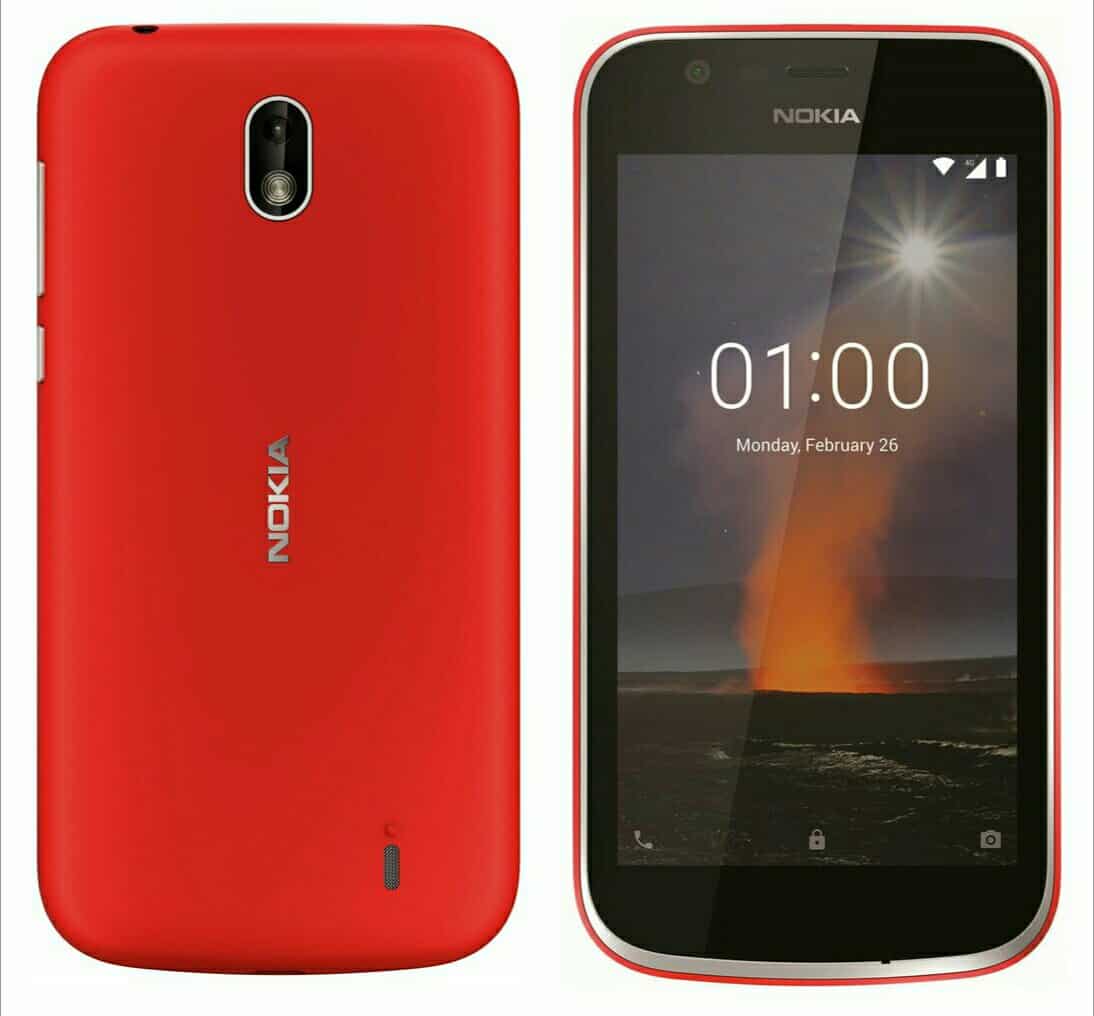 Sure, it does scream lag and some hellish freezing up, but knowing how HMD Global optimizes the Android OS to run smoothly on their phones (this phone will run Android Go, by the way), the Nokia 1 is still a good go-to smartphone for those who are tight on budget. Not something you that you wanna have, but is surely a perfect birthday gift for grandma and for people who don't buy phones to show off.
Nokia 7+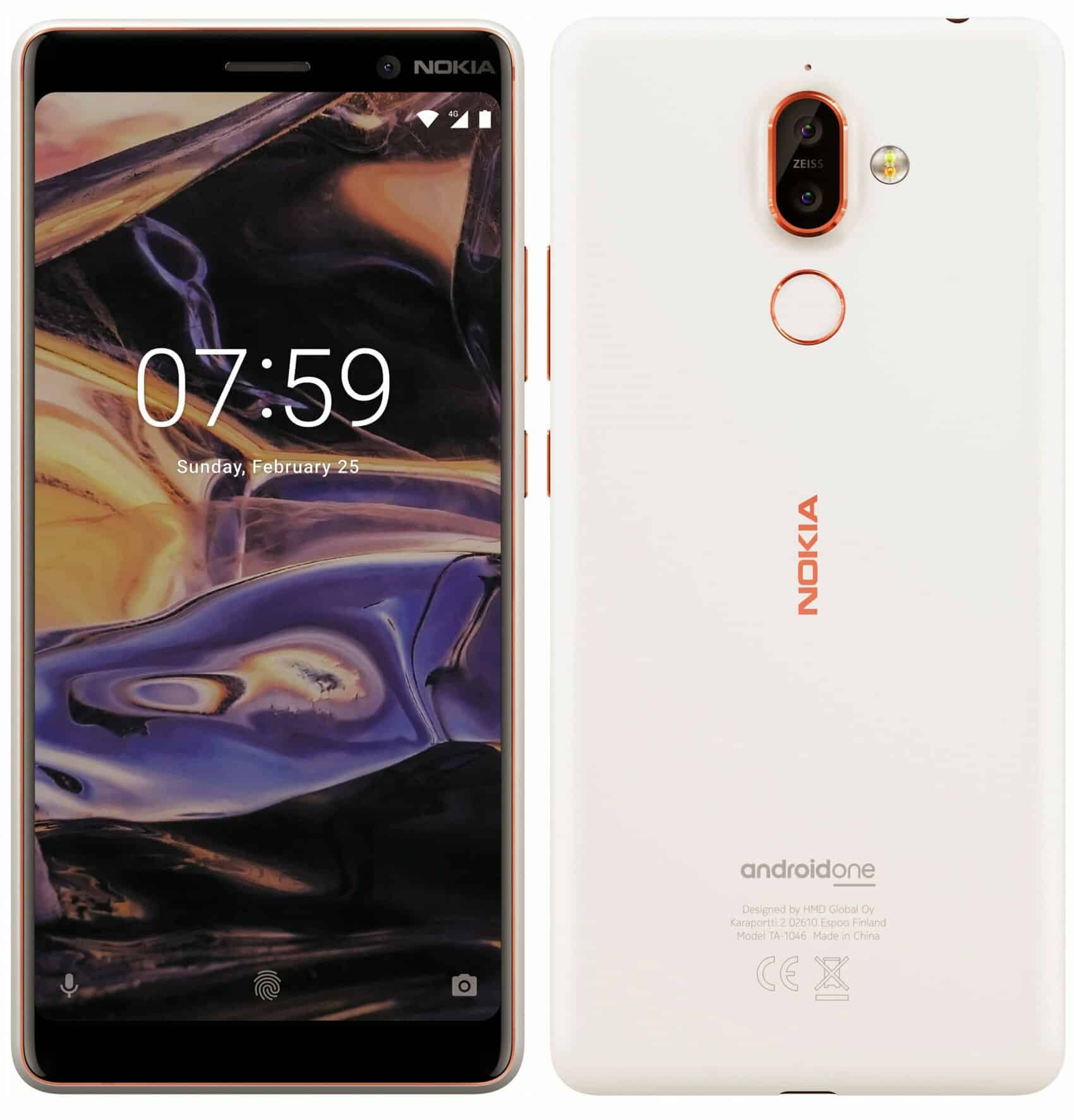 The Nokia 7+ is an upgraded global version of the China-exclusive Nokia 7. It has some features similar to that of the Nokia 8, but is using a slightly less powerful Snapdragon chipset. The handset will be HMD Global's first Android One device (based on the photo shared by Blass via Twitter), meaning it will run an unmodified version of Android with little to no bloatware and has full access to frequent security patch and software updates, straight from Google. Although current Nokia phones are already running stock and up-to-date Android OS, joining the Android One program will help HMD Global save some time and effort rolling out individual updates on their phones rather than having it under their own hands.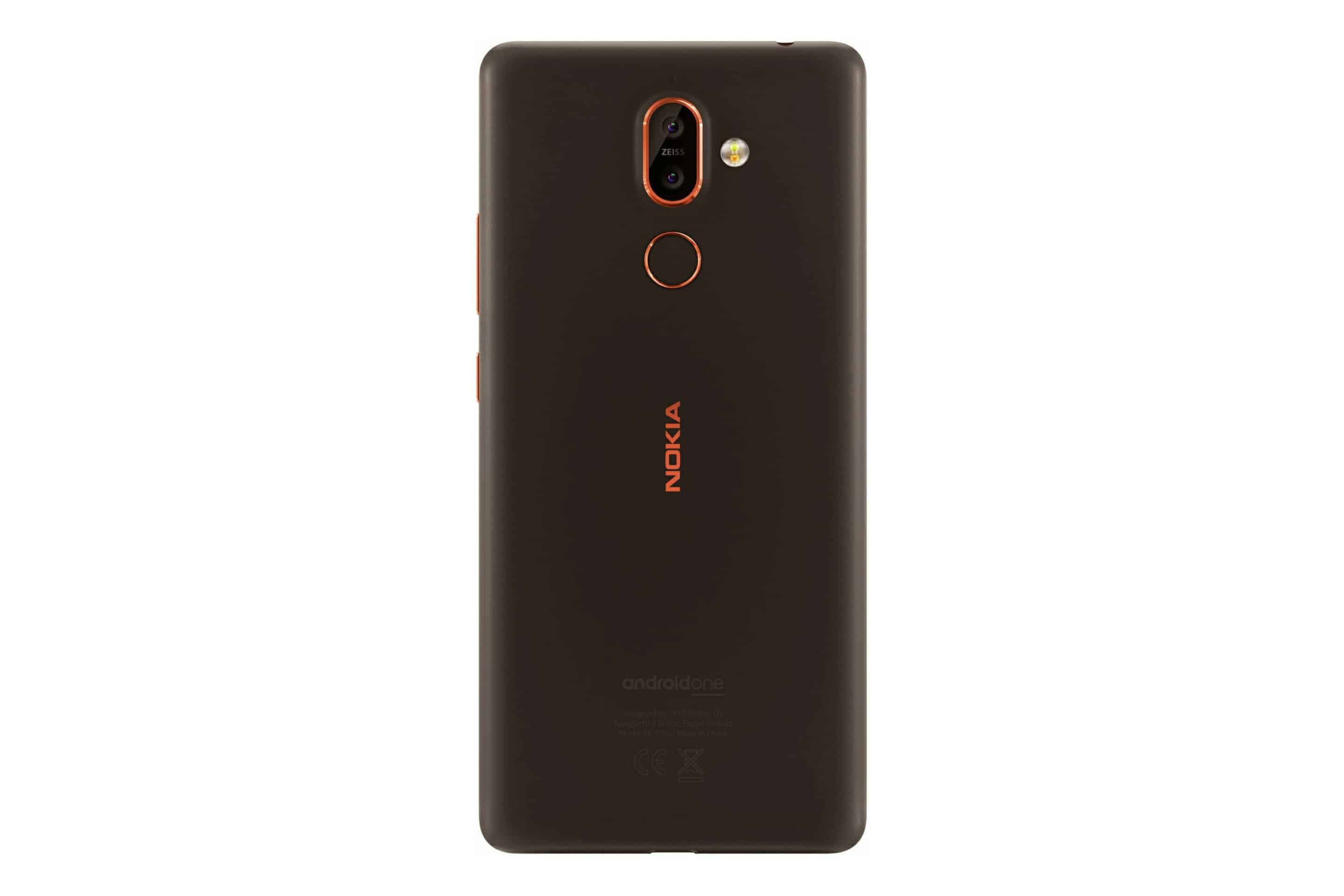 The photos show a white and chocolate brown variants with some copper highlights on the edges, just like the Nokia 6 (2018). We are, however, kind of uncertain if it is made of glass as the chocolate brown model looks matte. The Nokia 7+ will run on Qualcomm Snapdragon 660 with 4GB of RAM, 64GB of internal storage (upgradeable via microSD card), and will sport an 18:9 aspect ratio display and a dual-Zeiss cameras at the back which is also is a major upgrade from the Nokia 7 which only has a single rear-shooter.
Nokia 8 Sirocco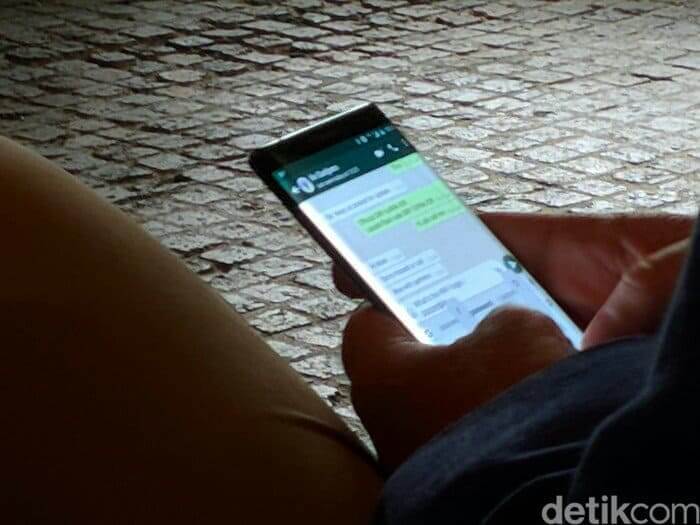 The Nokia 8 Sirocco was allegedly spotted during an HMD Global event in Jakarta, Indonesia earlier this week. The device was seen in possession of one of HMD Global officials present during the event and was even captured in photos by Indonesian website Detik.
According to the report, the Nokia 8 Sirocco has the same bezel-less display like that of the Samsung Galaxy Note 8, and is relatively lengthy and compact than any of the current Nokia phones. The website also notes that the devices has a glass back plate, with the camera placed in vertical position than in horizontal configuration on that of the Galaxy Note 8.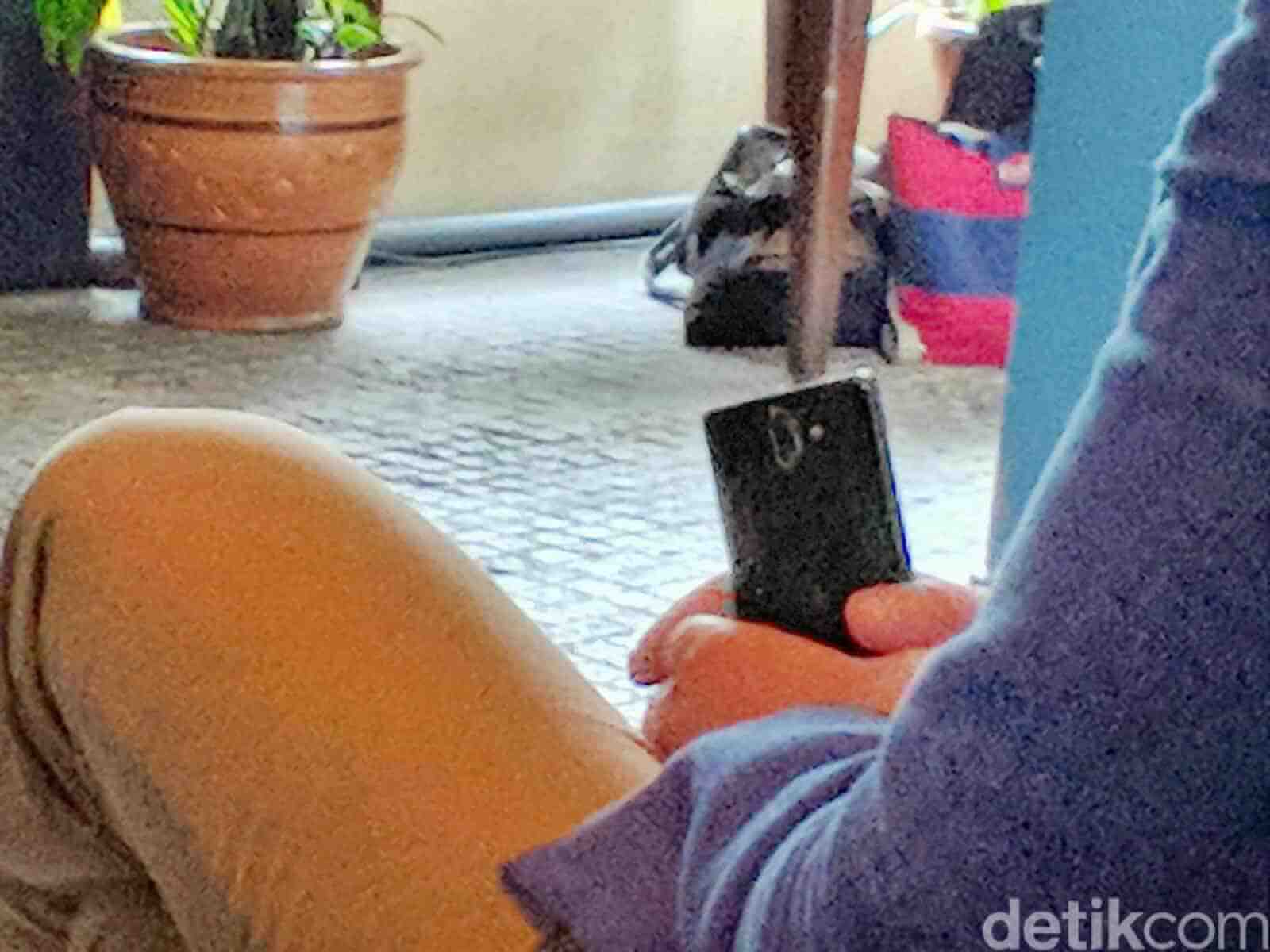 The Nokia 8 Sirocco (previously referred to as the Nokia 9) will sport a 5.5-inch Quad HD+ OLED display with 18:9 aspect ratio. It will run on either Snapdragon 835 or the newer 845 paired with 6GB/8GB of RAM and 64GB/128GB/256GB of internal storage (upgradeable via microSD card). The phone will have a dual Zeiss-branded 13MP+13MP rear-facing cameras and a 5MP+5MP dual Zeiss-branded front cameras to suffice the selfie needs.
Nokia 8 Pro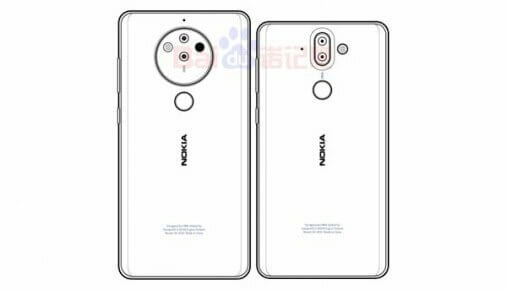 The Nokia 8 Pro, as reported by NPU, is actually the flagship Nokia device we have been hyping about for a month now and not the Nokia 10. According to the report, the moniker "Pro" will be used because of its advanced camera features incomparable to any smartphone cameras right now. Instead of employing a regular dual or triple camera configuration, the Nokia 8 Pro will have dual Zeiss-branded cameras with some rotating plate inside that has five different lenses (others prefer it calling penta-lens) that will rotate depending on what lens configuration the user intends to use.
The best thing about this is that, the time it will launch, HMD Global might already have released their brand new camera app which is a revival of the old Nokia Pro camera we have on our Lumia devices before. This will allow users to fully control their camera rather than just simply rely on the already-set-by-manufacturer camera settings.
As for the specs, the Nokia 8 Pro will have the same bezel-less display as the Sirocco version and will run on Qualcomm Snapdragon 845 paired with, I suppose, 6GB/8GB of RAM with the same internal storage variants that the Sirocco model has. The device will come out somewhere between August and September and is currently on its early phase. Aside from that information, we are currently scarce of details about the device.