NOKIA is back!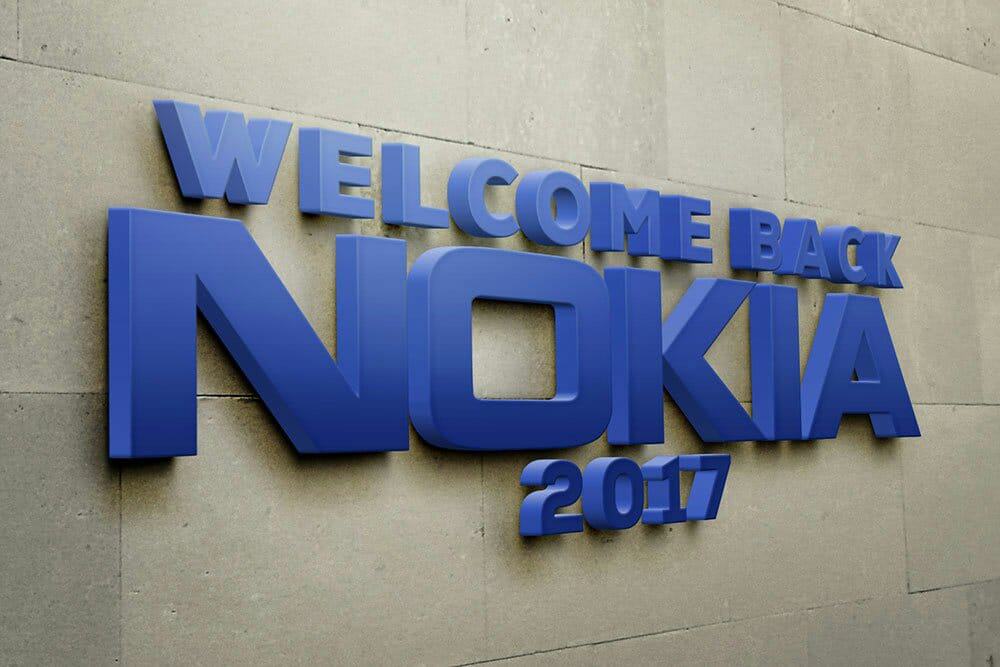 In just year, HMD Global were able to bring the iconic NOKIA brand back to the market. Infact, according to Counterpoint Research, Nokia currently holds 8th in rank globally, coming from rank 0.
Its one year anniversary and @HMDGlobal has had a great year so far for comeback of @nokiamobile brand:

From #0 Ranked Mobile Phone Brand (FP+SP)

#8 Global
#5 in India
#4 in Russia
#3 in Indonesia
#3 in UK
#1 in Middle East https://t.co/XyQwjmWTxk

— Neil Shah (@neiltwitz) December 1, 2017
The strong presence of the Nokia brand in the Middle East is incredible. Currently, it is taking the largest slice of pie in the Middle Eastern phone market. Same goes in Germany where the brand hits the top and 4th spot in both feature phone and overall phone sales. Nokia also enjoys being on the top 5 smartphone brands in Russia, UK, Indonesia and India. Take note that this report is based on Q3 2017 and is expected to climb up even higher in the Q4 tally with the introduction of Nokia 6 and Nokia 8 in some markets.
NOKIA 9 and NOKIA 7 may hit the shelves globally next year!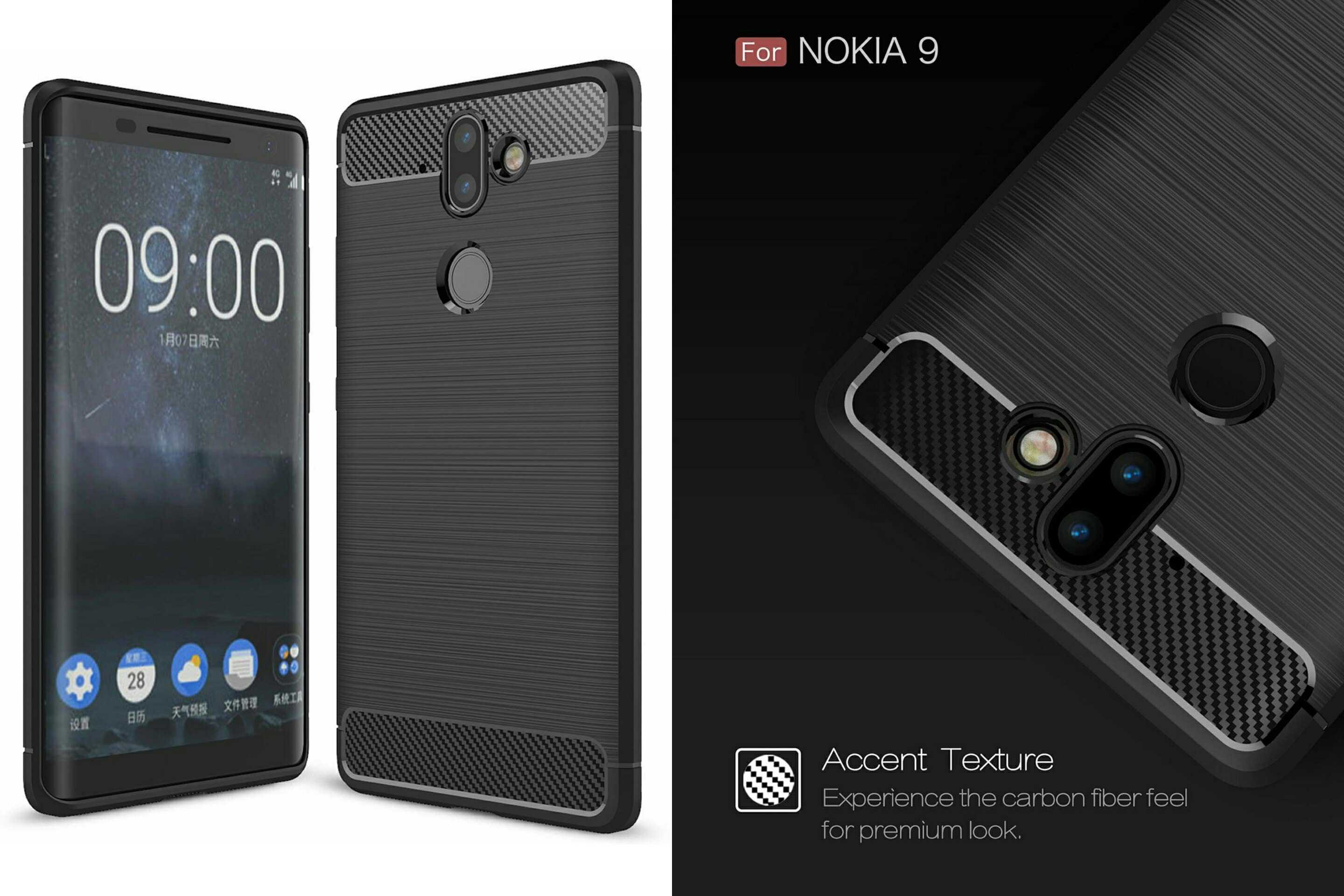 HMD may have launched a flagship smartphone, but it's not what everybody wants or at least expect especially that it has Nokia branding written all over. NOKIA 8 isn't the phone you're going to pick up when displayed side by side with OnePlus 5, or Samsung Galaxy S8. But if you managed to get one, there's two probable reasons for that. Descent price and hardest part to neglect, nostalgia.
The design looks dated and despite of having Zeiss optics, it's quite sad to admit that the imaging is not as top notch as its predecessors. Instead, we got Dual-Sight or what HMD calls "Bothie". I think it's a great idea, but not too worthy. Sorry.
Then there comes the NOKIA 9. The illusory Nokia flagship smartphone created by disappointed minds of Nokia fans which turned out to be existing (as per leaks.) We really don't know what's up with this device, but it has a striking design that can go head to head with iPhone X and Samsung Galaxy S8 or Note 8.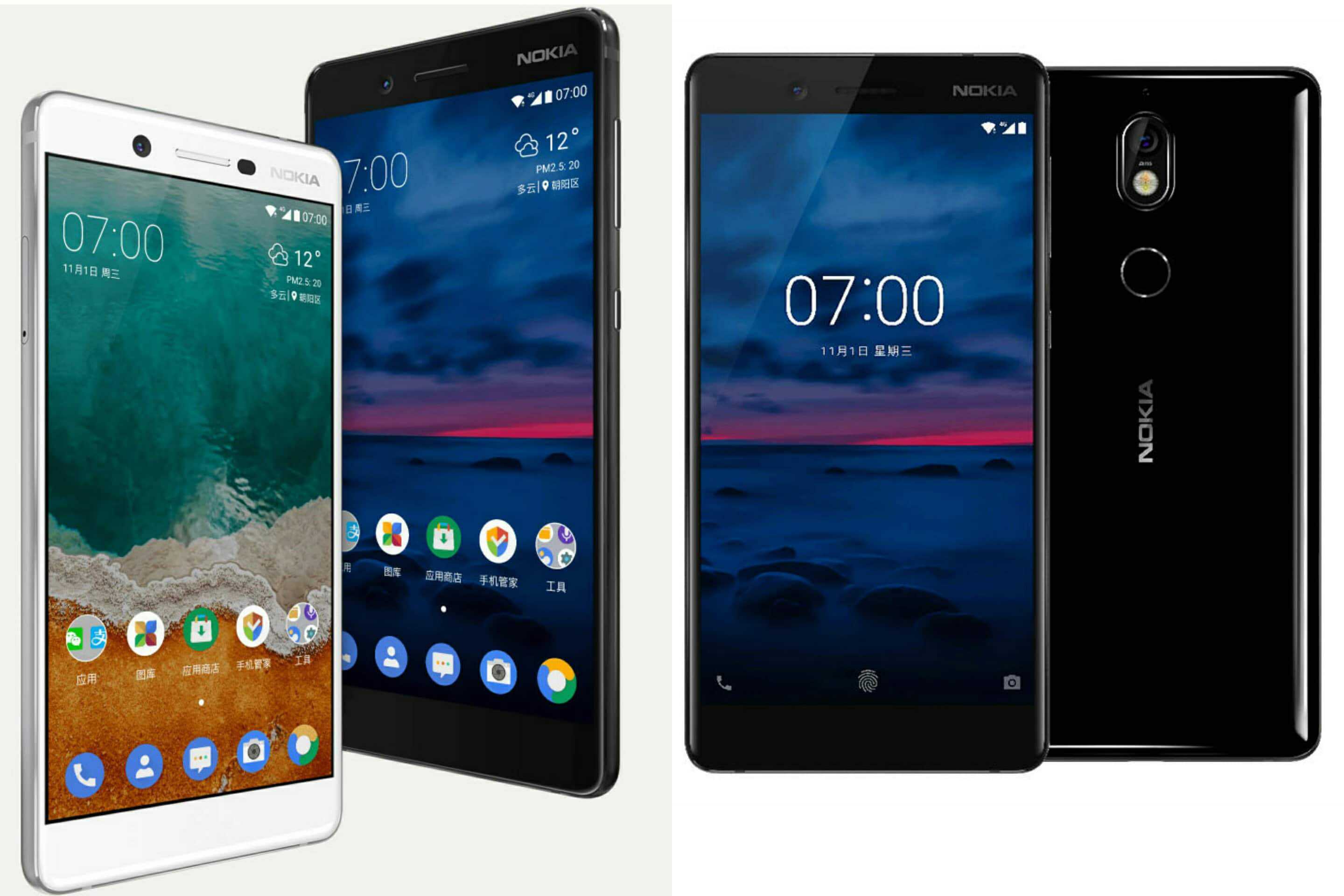 According to some reports, HMD might probably launch the NOKIA 9 on 19th of January in China and will hit shelves globally along with the underrated mid-ranger NOKIA 7. When? There isn't any exact date for now, but we are pretty sure it will be after the MWC 2018.
NOKIA 8 will not support Google's Project Treble and why it doesn't matter?
Google's Project Treble intends to help manufacturers to push software updates on their smartphones in the fastest, easiest and cheapest way possible. It is one of the main features of Android 8.0, but HMD isn't going for it, at least for the NOKIA 8. Juho Sarvikas, Chief Product Officer for HMD Global, has an answer for that.
While NOKIA 8 is upgradeable to Android 8.0 Oreo, Project Treble has two conditions to be met:
Adapt to the new Vendor Interface implementation
Standalone Vendor partition to contain Vendor Implementation
According to Sarvikas, NOKIA 8 does not have separate Vendor partition in ROM space and partitioning just can't be done via OTA. This means, only devices that shipped with Android 8.0 Oreo out-of-the-box will have Project Treble support.
This isn't a problem with the NOKIA 8 though. HMD promises up to two years of support for their handsets, so you're better off without it. However, future Nokia handsets (like NOKIA 9 and NOKIA 7) will support Project Treble. And yes, even OnePlus isn't going for Project Treble either.
Model numbers of 2018 NOKIA handsets leaks!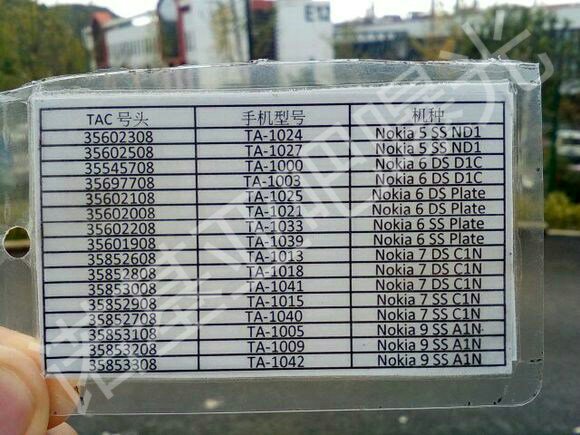 A photo containing the model numbers of 2018 NOKIA handsets leaks in China. According to the photo, the recently certified NOKIA smartphone with model number TA-1042 really belongs to NOKIA 9. Other NOKIA 9 model number includes: TA-1005 and TA-1009. Probably 64GB/128GB/256GB variants, with either 6GB or 8GB of RAM.
The photo also details that all the NOKIA 9 variants will be single-SIM. However, as dual-SIM smartphones being a popular choice among Asian countries, there will more likely be a dual-SIM variant in works.
Interesting enough, the model number TA-1054 (although not in the photo) that we first assumed to belong to NOKIA 9 found out to be of that of the NOKIA 6 (2018). But more of the NOKIA 6 (2018) later.
NOKIA 6 (2018) Leaks! Powerful processor and new design!
HMD's first mid-range smartphone, the NOKIA 6, receives a lot of criticisms for the use of Snapdragon 430 SoC, instead of a more powerful Snapdragon 6XX series. Good thing, people from HMD is keeping their ears open to listen to what their fans ask.
A label that said to belong to NOKIA 6 (2018) leaks. The NOKIA 6 in question is the one with model number TA-1054 which we first assumed to be of the NOKIA 9. As per the label, the NOKIA 6 (2018) will have a 32GB/4GB configuration.
The new NOKIA 6 will also be equipped with improved camera and processor. As per the leak, the NOKIA 6 (2018) will have a slimmer bezel than the previous model. There won't be any capacitive buttons as it will now utilize an onscreen navigational keys. The fingerprint sensor will also be transferred to the back, below the camera plate. And finally, NOKIA 6 (2018) will have a Snapdragon 6XX series processor, so expect some better performance yields.
It will also have an 18:9 aspect ratio display, Dual-Sight mode and Dolby Atmos. Unfortunately, there wasn't any concrete details regarding the camera hardware.