While it's three brothers are getting good praises for their quality and snappy pure Android™ experience, the shy Nokia 2 still hides away from the crowd waiting for its own show. The Nokia 2 does looks like Nokia 3 if it wasn't for the on-screen navigation keys. The device will have a more curved edges compared to Nokia 3 which actually very pleasing.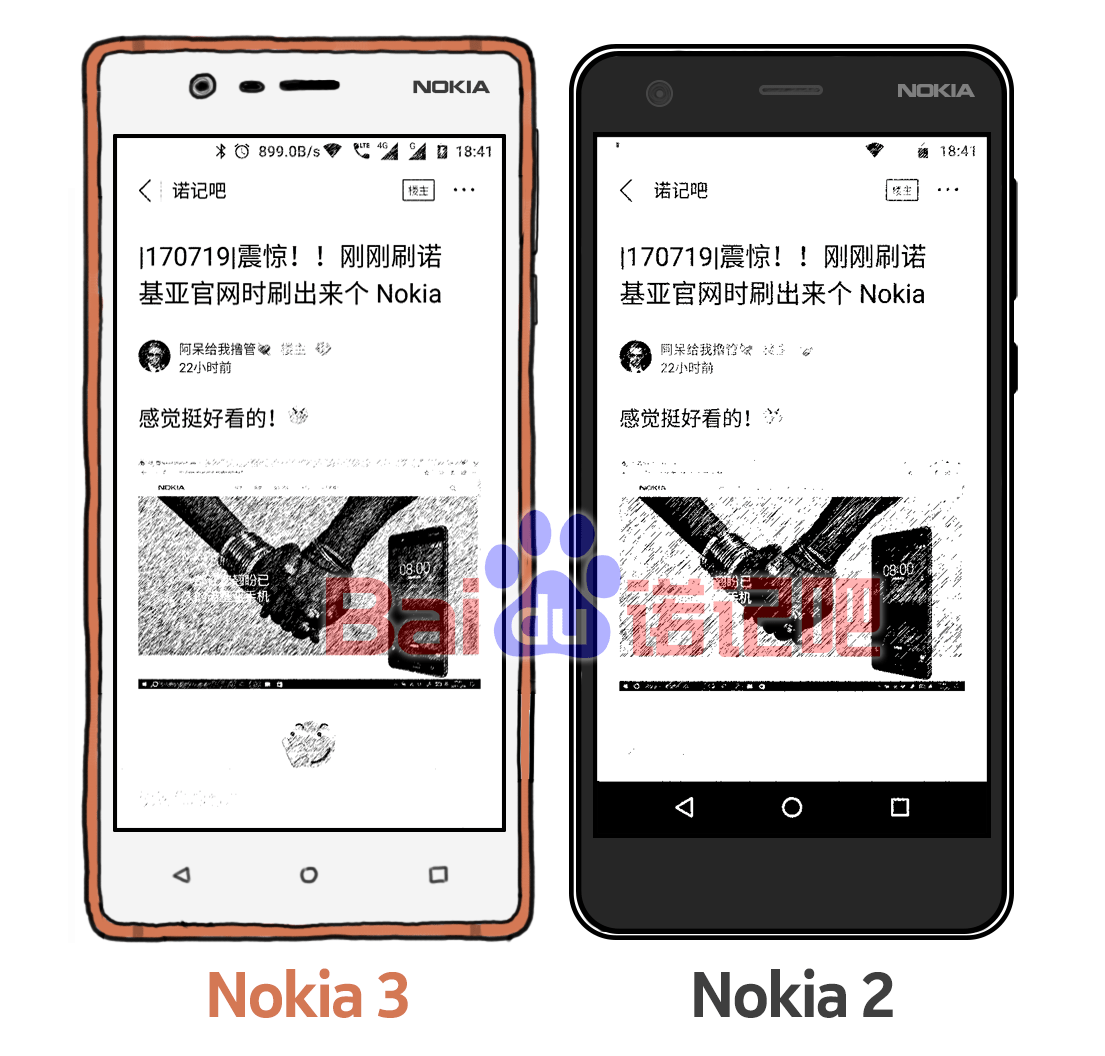 The ultimate budget smartphone from HMD was recently found lurking on Geekbench database today, giving us enough hints of what will it suppose to be like. Like it's brothers, the Nokia 2 is codenamed "Unknown Heart" and will feature a single gigabyte of RAM. While the amount of RAM will make you think that it will be a sluggish device, we think it's enough for a pure Android™ smartphone to run the Operating System smoothly since there will be no usual third-party bloatwares.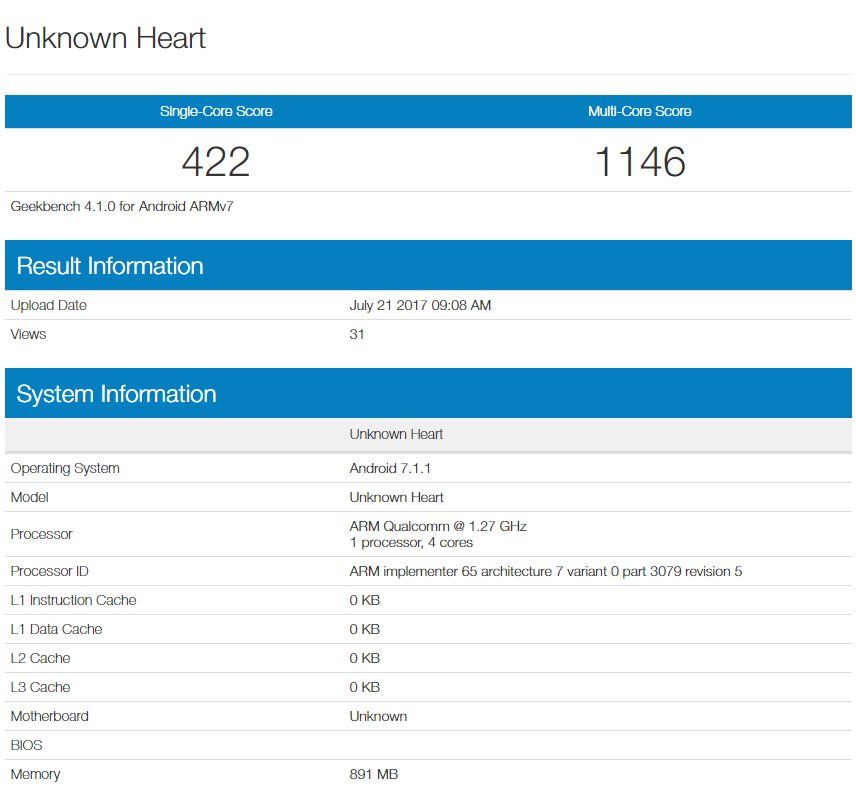 The Nokia 2 will be running Android 7.1.1 Nougat out of the box, which is quite nice for an ultra budget device. The processor will be an "ARM implementer 65 architecture 7 variant 0 part 3079 revision 5" which googling a little bit will point you to a budget Qualcomm Snapdragon 212 processor with has a maximum clocking speed of 1.3GHz.
Other than those key specs, there is no mention of any other specification Nokia 2 bears. We expect to see the Nokia 2 in Nokia's London event on August so stay tuned for more updates.