iPhone 5 has been the most innovative device Apple had to offer back then, even the 7 & 7+ may not. Be it the headphone jack moving to the bottom or the introduction of lightning connector, iPhone 5 was a trendsetter for mobile technology. Personally, I used to criticise the setting of headphone jack at the bottom, but when I started using the device, it turned out to be much more ergonomic than the counterparts and many manufacturers are now opting for the same setup. Till date I consider iPhone 5 to be the best Apple could offer in terms of build quality and ergonomics and I'm sure, you agree too.
It grieves me to inform that this gem of a smartphone may not make to the last quarter, Apple is all set to pull the plug. Much worse is the fact that it might be done even before the upcoming Apple event in September. This might make iPhone 5 the first device to get it's software support cut midway, here too it will set a new record. Let me tell you, iPhone 5 is not gonna be the only one on death row; it would be followed by not so famous iPhone 5C.

The newer iPhones use CPU's with 64-bit architecture, whereas iPhone 5 has an older 32-bit processor. With the growing mobile market, Apple needs to concentrate on the newer devices as the app developers too are much active on the newer platform. In recent years Apple made it very clear that it cannot support older devices. As we all know, iOS 11 will be the next big update by Apple & it would only support 64-bit devices.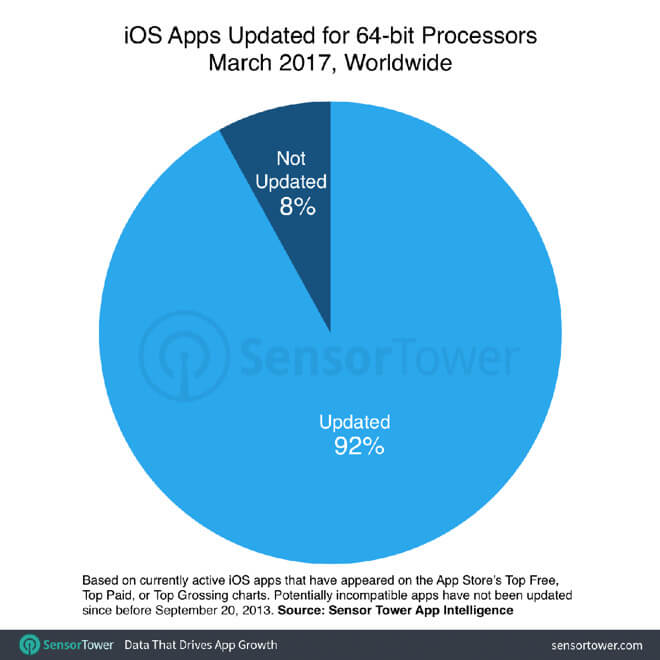 Still, I can't take the wildest guess as to why Apple decided to move the 64-bit architecture requirement closer by around 6 months. It might be that Apple wants to make the sales of iPhone 7 & 7+ soaring high before the launch of the alleged iPhone X that would mark Apple's tenth anniversary in the smartphone market.
All is not lost if you are a true lover of the iPhone 5's form factor, you must know that iPhone 5's legacy will be carried forward by its not so famous successor iPhone SE, you can find more info about it here.