Google always like to tease information about its annual developer's conference and this year is no different. But seems like Google wanted to step up a little higher with their puzzle games. First spotted by 9to5Google, Google Developers' initial tweet includes a photo with a disguised binary code. Should you be able to crack the cryptogram, you'll get the google.com/io URL. Visiting the URL will redirect you to Google Street View, where you can explore the reception area of what seems to be a Google Developers building.
Plans are coming along for #io18… pic.twitter.com/48VpqvVqWU

— Google Developers (@googledevs) January 24, 2018
So far, 9to5Google was able to point out these clues:
A calendar showing August 5 (National Sister Day)
A plate of sushi
A Sister Carrie book.
If you were able to get through the door at the other end, you will be asked to enter a city name that Google seeks. Using all the "sister" clues, the city in question is actually Mountain Views' sister city, the city of Iwata in Japan.
The next location is a meeting room. You will see a lot of items in this room. But the one that really stands out among the rest is the "pineapple cake". An upside down pineapple cake that is.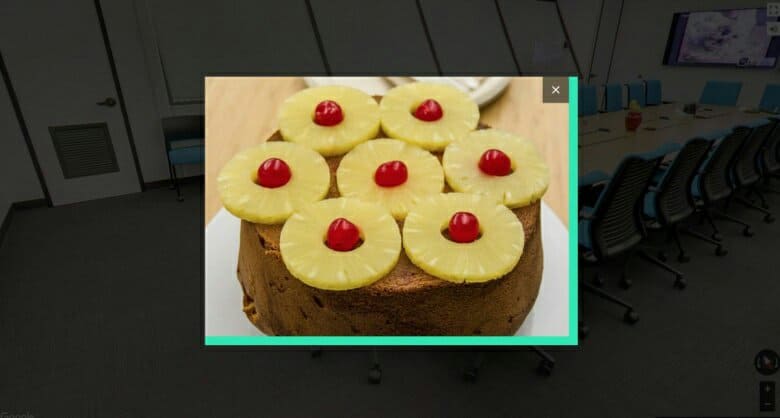 This seems very early for Google to spill the beans, but note that the next version of Android to follow Oreo will have the initial "P". Perhaps, Android 9.0 Pineapple Cake? That sounds very weird by the way. But hey, Ice Cream Sandwich once existed. Or maybe, Google just wanted us to play with our imaginations.
Hot yam! #io18 is happening on May 8-10 @ Shoreline Amphitheatre. https://t.co/bfJPEZhZjK

— Justin Duino (@jaduino) January 24, 2018
Now to solve the well-played riddle, the annual developers conference will take place on May 8 through 10 in Mountain View.
Related Posts