It has just been 10 days since Sharp announced its Aquos S2 flagship smartphone. And now there are rumours about the Japanese electronics giant working on another minimal bezel smartphone. These were substantiated by leaked renders of such a device on Weibo.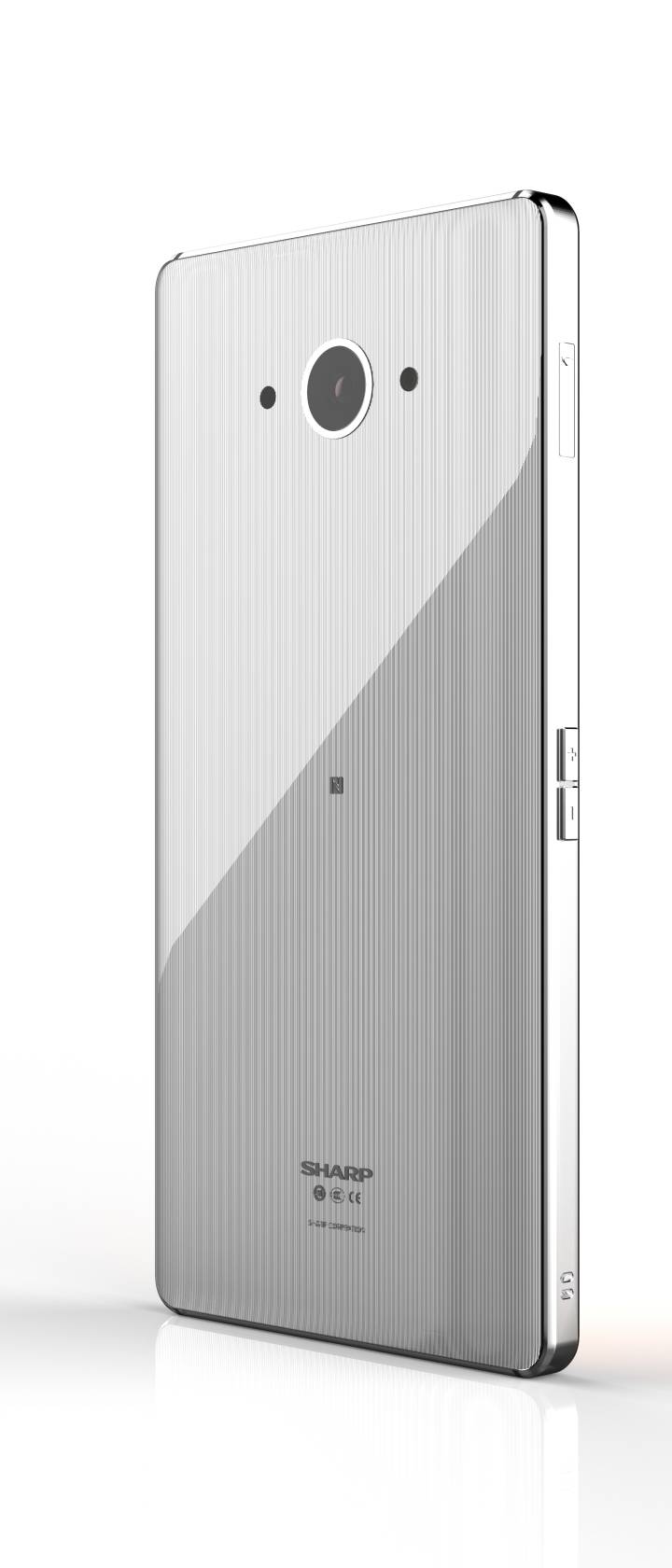 The renders show a device in a silver finish with Aquos branding in the chin bezel, next to what looks like the forward facing camera. Above this bezel is the display of the device with what looks like properly curved edges, both at the top and bottom. The frame of the smartphone seems to be composed of a metal frame which runs all around the body of the device. Flip the phone over and you are greeted by a single camera unit coupled with dual-LED flashes.
On the right hand of the frame, you can see the phone has a power button and what looks like a physical camera button as well below it. On the left flank, one can make out the volume rockers and the SIM tray above it. The device does not feature any fingerprint scanner points, so unless Sharp has taken a leaf out of SONY's design book it is likely to be rocking Qualcomm's new under display scanner.Since the smartphone appears to be thick, it is likely to feature a huge battery. The text present on the display of the smartphone suggests that this mysterious Sharp Aquos phone may get unveiled on Sept. 30.
The render gives us an impression that this device will be rather chunky thus, allowing more battery to be stuffed in its guts.
Sharp has just returned to the Chinese market with the launch of the Aquos S2 and has managed to sell out its entire stock within 24 hours. The company has stated that the device will be back in stock by the 18th of August.
Follow us on our social media to keep up to date with the latest in the world of Android.