Android Authority in collaboration with OnLeaksmanaged to grab some fresh renders of the MOTO Z2 Force. The Z2 Force would be this years flagship for Motorola and had been leaked last week on Slashleaks. These new renders shed some more light on the design, confirming the form factor and showcasing some omitted features making a comeback. The most notable is the unchanged form-factor which remains the same to maintain compatibility for the MOTO MODs, the next is the reintroduction of the 3.5mm audio jack which had been removed from last years MOTO Z series smartphones.
Motorola has redesigned the antenna receptor area, now instead of just being on the top and the bottom of the device their is a plastic band all around the back to improve the signal reception quality. This has allowed other companies to get into the action and unlike last year the 2017 MOTO Z range will not be a Verizon exclusive as we reported earlier. Sprint will be using this antenna system to bring CAT.16 download speeds to the MOTO Z2 Force. This has been acknowledged by Sprint who have partnered with Motorola and Qualcomm on its LTE enhancement project(s). They had been using an unrevealed Motorola device for demo purposes which has since been confirmed to be a 2017 MOTO Z device.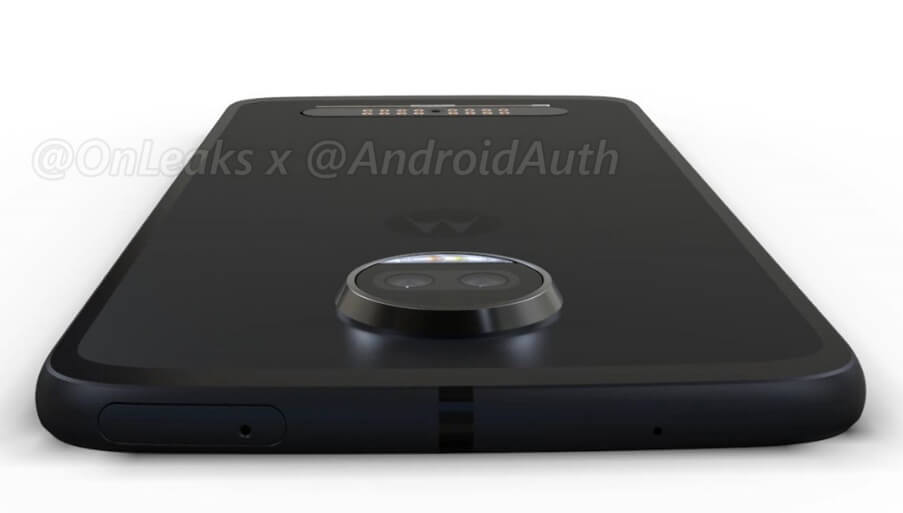 As in the last leak courtesy Slashleaks we can see the dual camera set-up on the back of the device. The edges have been made even more bevelled compared to the older MOTO Z devices, there is now a dual-LED flash for the selfie camera as well. Below the camera module at the rear, the MOTO MOD contact pads make a return. The fingerprint scanner has been redesigned and looks the same as on the new MOTO G5 and G5 Plus devices.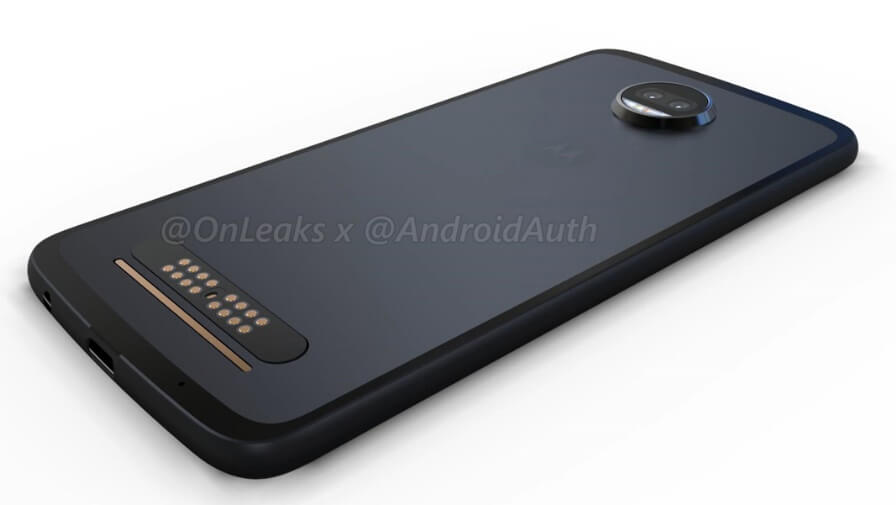 The MOTO Z2 Force has become slightly larger and significantly thinner than the older MOTO Z devices, measuring in at 156.32 x76.36 x5.99mm (8.50mm including the camera hump). Compare this to last years MOTO Z having a footprint of 155.9 x75.8 x7mm. And still the new MOTO Z2 Force manages to pack in a headphone jack while maintaining the 5.5-inch display as the outgoing flagship. Let us just hope that the battery capacity has remained untrimmed at ~3500mAh.
Follow us on our social media to keep up-to date with the latest in the world of Android.