NOKIA has shaken the smartphone industry. In a tie up with the Finnish brand HMD and Chinese OEM Foxconn for license production of devices bearing its name the legend has seemingly risen anew. With the entry-level market covered with the NOKIA 6, 5 and 3 handsets the consortium of companies have already started stoking the flames of a flagship handset, the NOKIA 9.
The much speculated device recently got a new concept designed by PhoneDesigner. Take it with a pinch of salt as nothing is official as of now but it is a fun exercise to guess what the final product we might get. The concept pushes for a very a minimalist bezel design. This is a trend with most flagships revealed till now, eliminating the side bezels and keeping a minimal chin and forehead. Physical buttons are omitted from the front fascia in favour of on-screen. All this allows for handsets with a very high screen-to-body ration. Up-front the device is also seen carrying a stereo speaker set-up or at-least it looks that way in the render.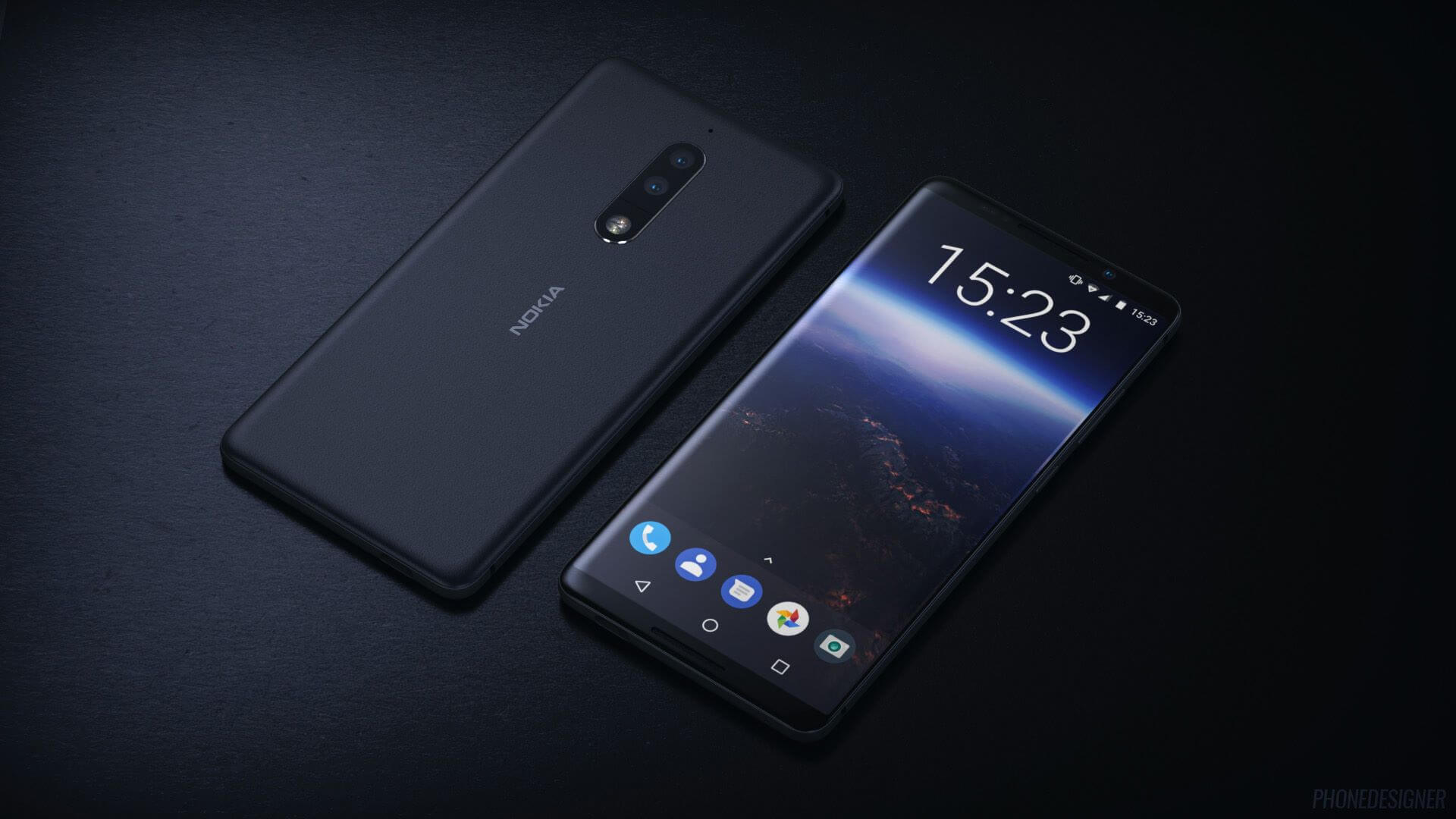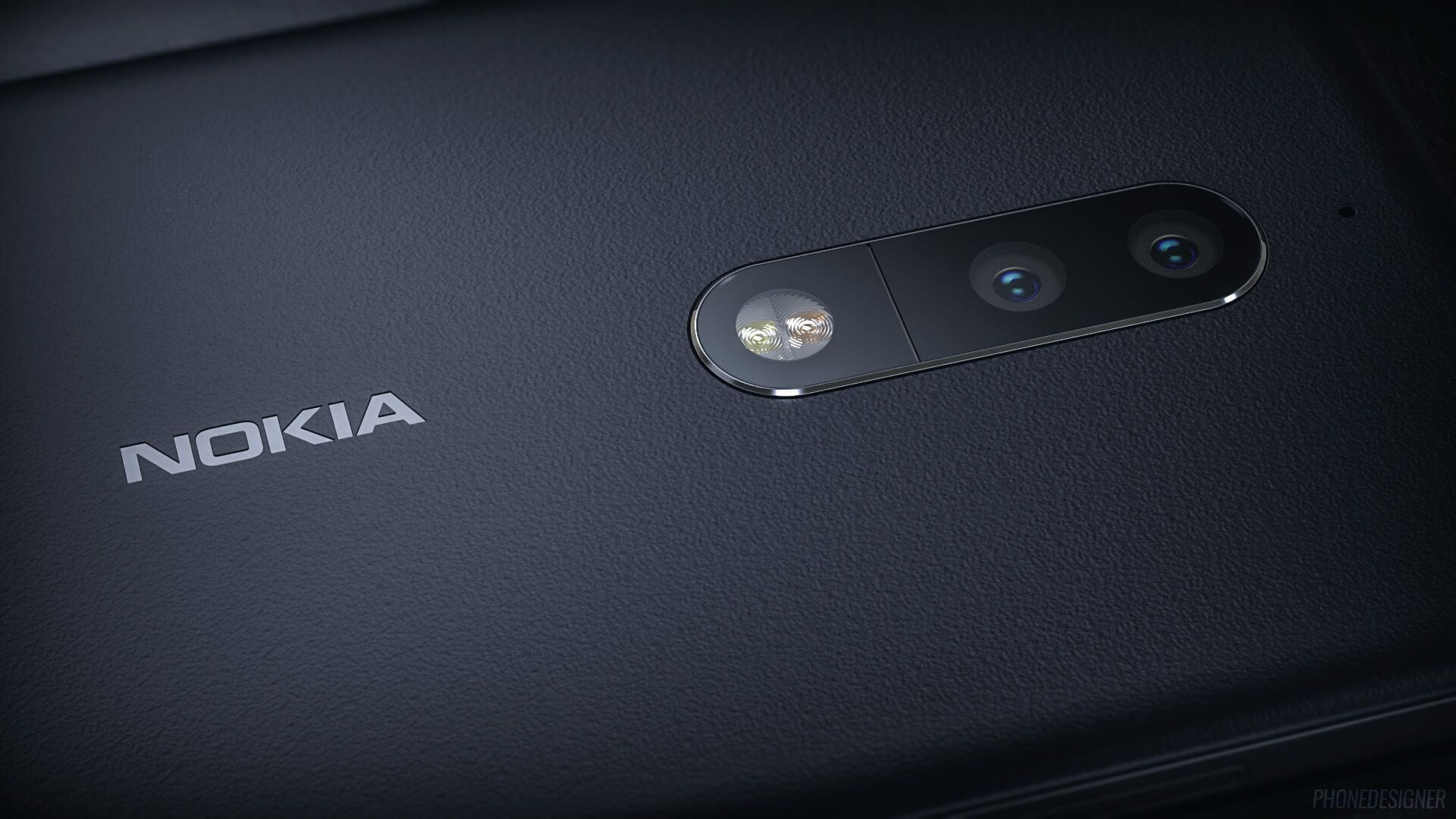 At the rear in the concept render we notice a dual-lens camera module, another major trend this year. The set-up is oriented vertically instead of horizontally with the LED flash bringing up the bottom. The camera is slightly extruded out of the body but not into a noticeable bump. Apart from this, the chassis seems to be curved all around to assist with easy handling of the smartphone. There is no fingerprint scanner or any biometric scanners which have become the de-facto security interface for smartphones of this generation. On the right side of the device we can see the power button and volume rocker.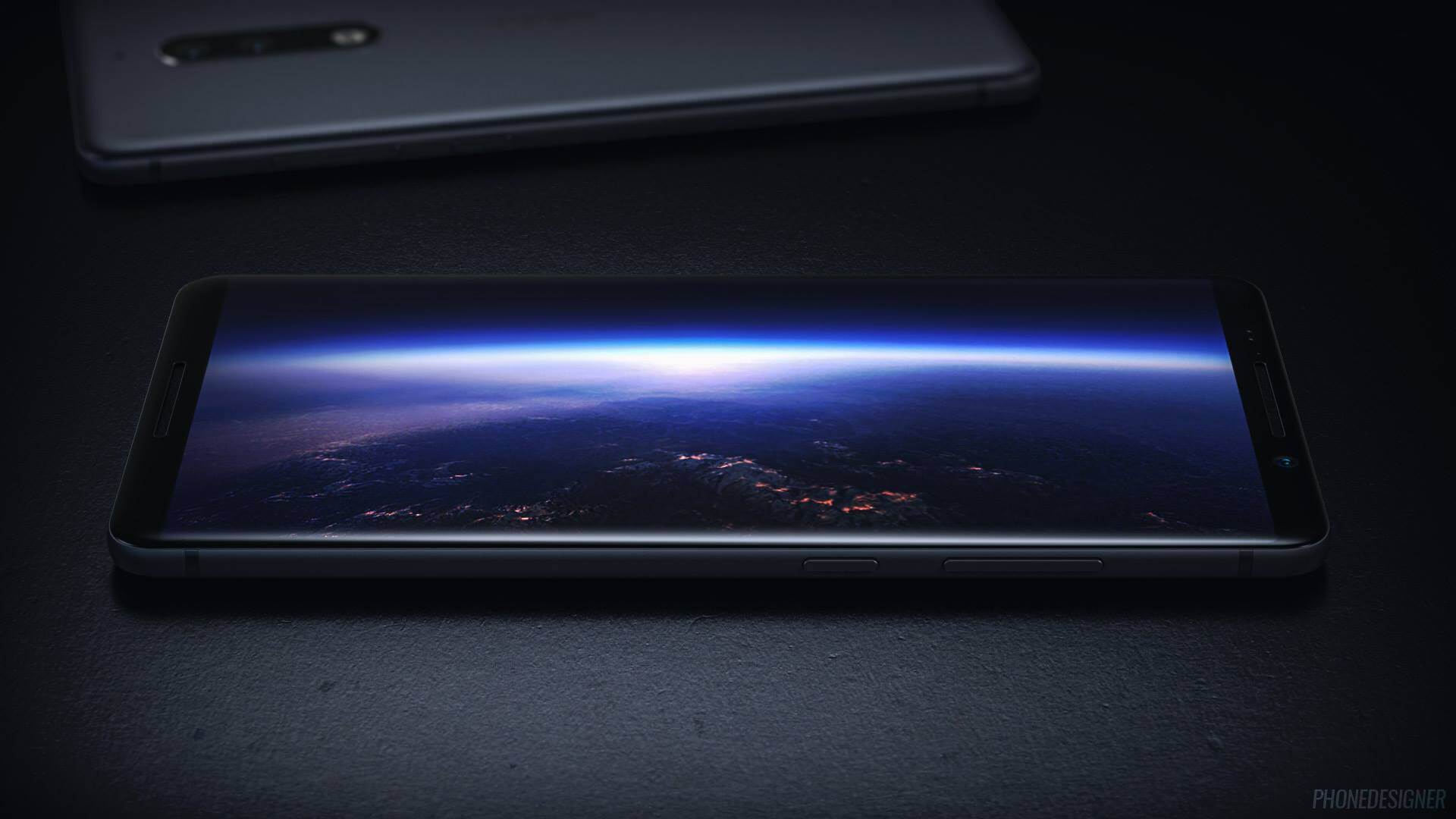 The NOKIA 9 is rumoured to be launched in Q3 of this year powered by Qualcomm's Snapdragon 835 SoC, coupled with 6 GB of RAM. The device is to come in two storage variants, 64 GB and 128 GB. Due to such a late release window it would be running on Android's most recent flavour, v7.1.2, Nougat with support for the latest technologies like Qualcomm's Quickcharge 4.0. All this is speculation though and we are yet to receive any official word from HMD or Foxconn regarding this new device.
Follow us on our social media to keep up-to date with the latest in the world of Android.