We had been getting a steady supply of news concerning the MOTO E4 and E4 Plus up till now but today it seems everything has been revealed. In a recently publishedreport over at WinFuture.de we have gotten the full low down on what is to be expected from the MOTO E series for 2017.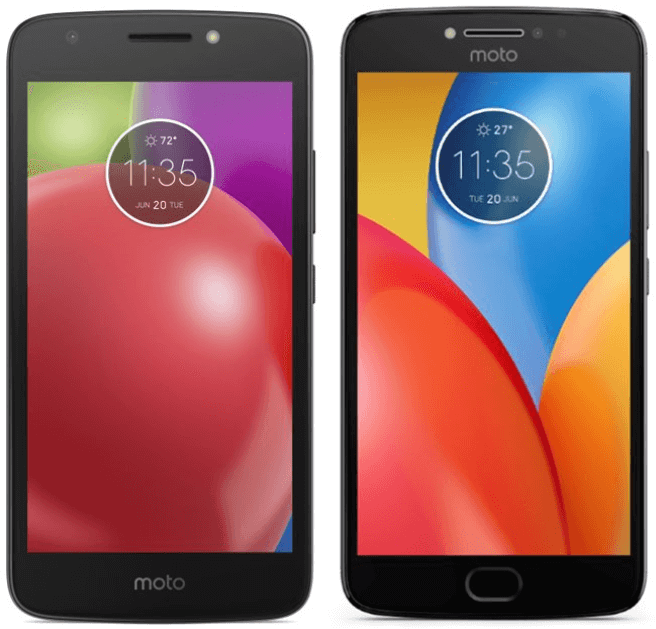 The MOTO E4 and E4 Plus will both be rocking a MediaTek MT6737 quad-core SoC clocked @1.3GHz. The similarity carries over to the base 2 GB of RAM and 16 GB of internal memory expandable via microSD slot although the E4 Plus is likely to get a 3 GB variant as well. Differences first appear in the display with the E4 having a 5-inch HD (720 x1280) panel and the Plus variant carrying a 5.5-inch full-HD (1080 x1920) panel. For the rear camera, Motorola has provisioned the E4 with an 8-megapixel sensor while the E4 Plus gets a slightly larger 13-megapixel sensor. Whether this translates to better or worse camera performance can only be figured in post-launch reviews and tests. Both devices will carry the same 5-megapixel sensor up-front for selfie and video chat duties with what looks like a forward flash in the leaked images.
For powering all the hardware, the MOTO E4 comes with a rather decent 2800mAh battery. Compared to that, the MOTO E4 Plus packs a massive 5000mAh battery which will definitely see it having a much better standby and active use backup. The E4 Plus seems to have a fingerprint sensor up-front which the standard E4 is missing. The OS on both devices will be a lightly worked over version of Android, v.7.1.1, Nougat in the tradition of all MOTO devices since Google picked up the company. Finally on the point of pricing the article speculated that the MOTO E4 will be available for €150 while the MOTO E4 Plus will start at €190.
Read More: MOTO E4 leaked on GFXBench
As we close towards the launch of the 2017 iterations of the MOTO E4, follow us on our social media to keep up to date with the latest in the world of Android.