Motorola has been bullish about the Indian market and this has led to it announcing the launch dates for the G5 and G5 Plus as the 15th of March. Although apart from a tweet announcing availability there have been scant few details to go around with no information regarding what configuration of RAM and storage will be available on launch. Recently though the Motorola G5 was listed on UK retailer John Lewis for a price tag of £169.95.
This is interesting as it translates into ~₹13,900/-, this would put the device squarely at par with the current pricing of the older Motorola G4 Plus. Note this is not the complete story and Motorola have known to price more aggressively in the Indian market, which is not surprising since India has been a stronghold even post influx of Chinese players like Xiaomi.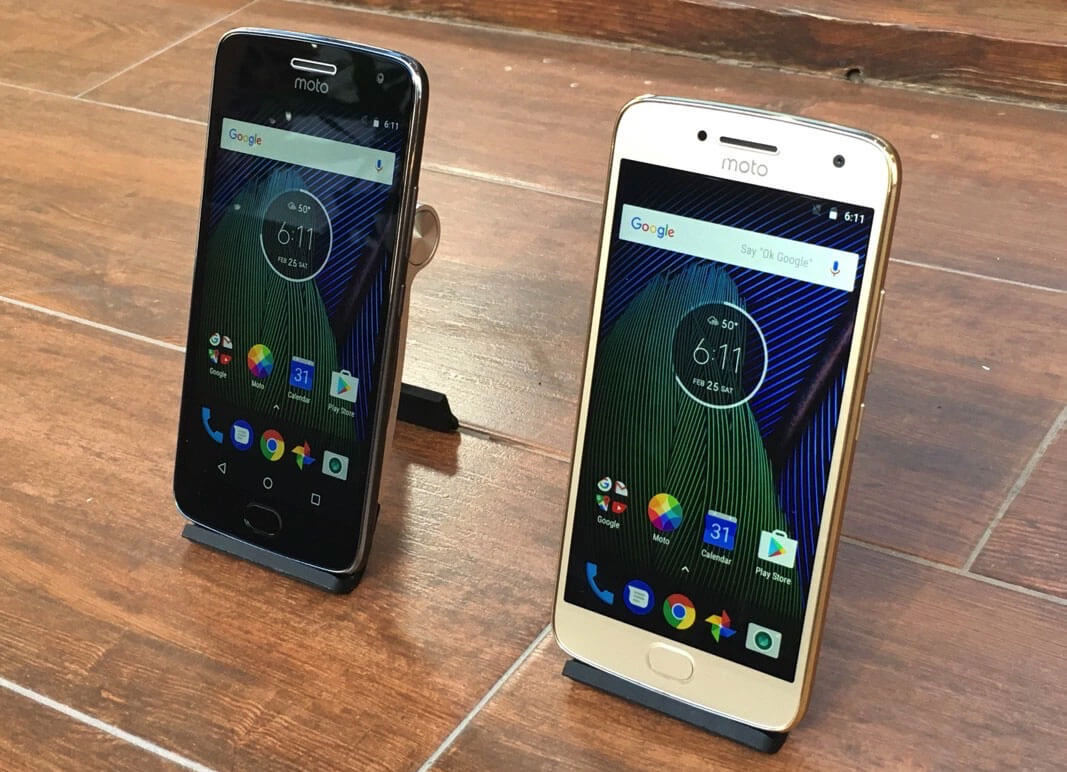 For the latest iteration of the G5, the company has provided the device with a Qualcomm Snapdragon 430 SoC, 2/3 GB of RAM, 16/32 GB of storage with support for expandable memory up to 256 GB. The device has a 5 inch display at 1920 x 1080 resolution, along with a 12 megapixel shooter and 5 MP selfie camera.
The senior sibling, Moto G5 Plus will be powered by a Snapdragon 625, 2/3/ 4GB or RAM, 32/64 GB of storage along with expandable memory support. The device has a 5.2 inch display at 1920 x 1080 resolution, along with a 12 megapixel f/1.7 shooter and a the same selfie camera as the G5. Both devices will feature a fingerprint sensor on the front and will come with metal frames, a first for the devices at this price point.
The Motorola G5 and its elder sibling, the G5 Plus are the backbone of Motorola's sales in emerging markets like India. Armed with thoroughly mid-range specifications coupled with strong brand image these devices are what most aspire to pick up considering Motorola's reputation even after it was bought up by Lenovo late in 2014.
We will be keeping up with the launch of the Motorola G5 / G5 Plus and will be updating details like availability and pricing as and when the information is available.