The Moto X4 is one of those peculiar phones which doesn't need to go official for the sake of just unveiling the phone. That's because it's already unofficially official. We probably know everything about the phone. The design, the specs and the date on which it will be announced. There have been conflicts regarding the specs, but all leaks are unanimous in the design department. That's not to say Motorola shouldn't announce the phone.
After all these incessant leaks, we still have one more leaked render from an official distributor. Needless to say, the phone has the same design leaked countless times earlier. The render just shows the back of the phone with its dual cameras and that unsighty bulge. There's also the Moto dimple just under the sensors. The source has since taken down the images but whatever the case, we are pretty much sure of design now. Besides, every Motorola phone has had an uncanny same design language which is something we disliked a lot this year. Of course, that is a very subjective thing. So, take it as such.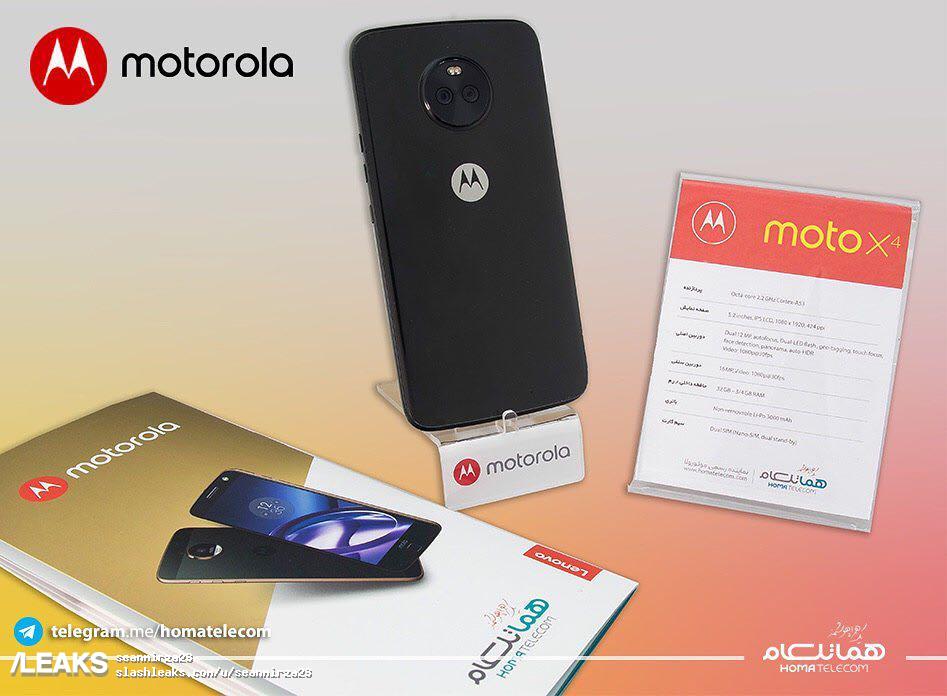 The Moto X4 is a new upper mid range smartphone for Motorola that will adorn a 5.2-inch Full HD display, dual 12 MP + 8MP rear camera sensors, 3,000 mAh battery, and Android 7.1.1 Nougat out of the box. The device will come with 3 GB RAM + 32 GB ROM or 4 GB RAM + 64 GB ROM depending upon the region where you buy it. Also, sources differ as to the processor of the phone. Some say it might be the Snapdragon 660. Others say it is the Snapdragon 630. That is what the leaks say, at least. To know more about the device, we have covered the device extensively here. The Moto X4 is expected to go public at the IFA event to be held in from September 1 in Berlin.
Get notification about our latest updates, leaks, hacks & exciting offers in realtime!