Last year , we saw two major smartphone manufacturing companies , Lenovo owned Motorola and LG go the modular way and launched its flagship smartphones of 2016 with modular phones that some sort of detachable part in the phones.
LG G5 was launched with its "friends" module which included a battery module and Motorola launched its Moto Z and Moto Z Play with "Moto Mods" which included a Hasselblad true zoom lens and an Incipio battery pack among many others.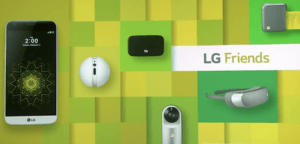 While LG is doing away with this modular approach this year and is all set to launch the LG G6 in a more conventional way with a dual camera setup and full metal unibody.
Motorola on the other hand is going in with its modular approach by promising that its Moto Mods of 2016 will be compatible with the newer smartphones for atleast next 3 years.
According to Sharay Shams, general manager of the Smartphone business of Lenovo in the Middle East, speaking toThe Express Tribunehe said that "Wewants to ensure long-term compatibility. Thus, the 12 mods introduced in this year alone with the smartphones can be used with the smartphones presented in the next three years. "
Mr. Sharay also gave a little insight to the success of the mods. "So the Moto Z has sold so far about three million times, whereby around 50 percent of the customers have also bought a Mod." he added.
Also Read: Funny Advertisment series for Moto Z; Must watch!
While many other manufacturers think that the conventional approach is the right way , Motorola sees some potential in this modular approach and is certainly going to launch their next flagship phones with this modular approach . Let's hope that this produces fruitful results for Motorola and helps them in enhancing their sales.