Photos of Motorola's MOTO G5S Plus have leaked once again, scantly a week ahead of the company's 25 July event in New York. The images have been brought to us courtesy SlashLeakswho have been on the money with previous leaks as well.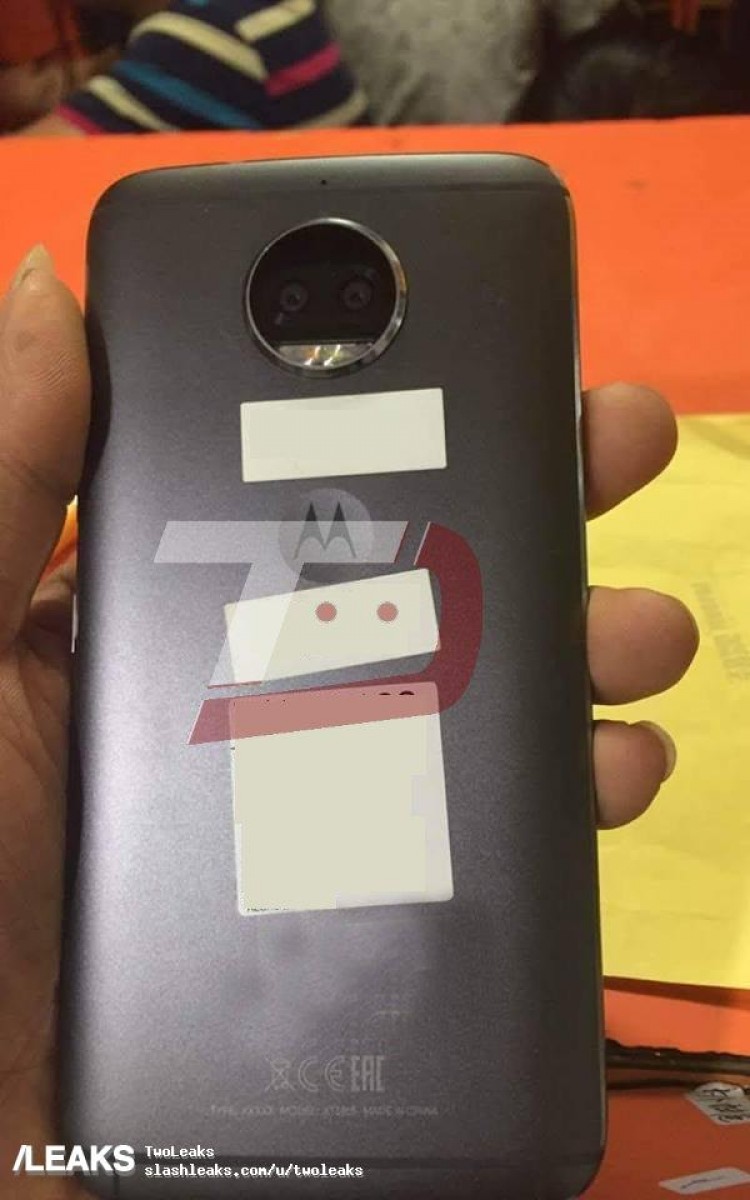 From the images, one can easily make out the all-metal exterior of the G5S Plus which replaces the plastic chassis, aluminium backplate design of the MOTO G5 range smartphones. Apart from that, we can notice the dual camera setup at the rear of the handset which will most likely feature twin 13-megapixel sensors. Below the camera module, we also see the return of the Motorola batwing logo inset in a dimple. Apart from that, it looks rather plain from the back eschewing the recent design trend of moulded antennas in favour of the more familiar band style.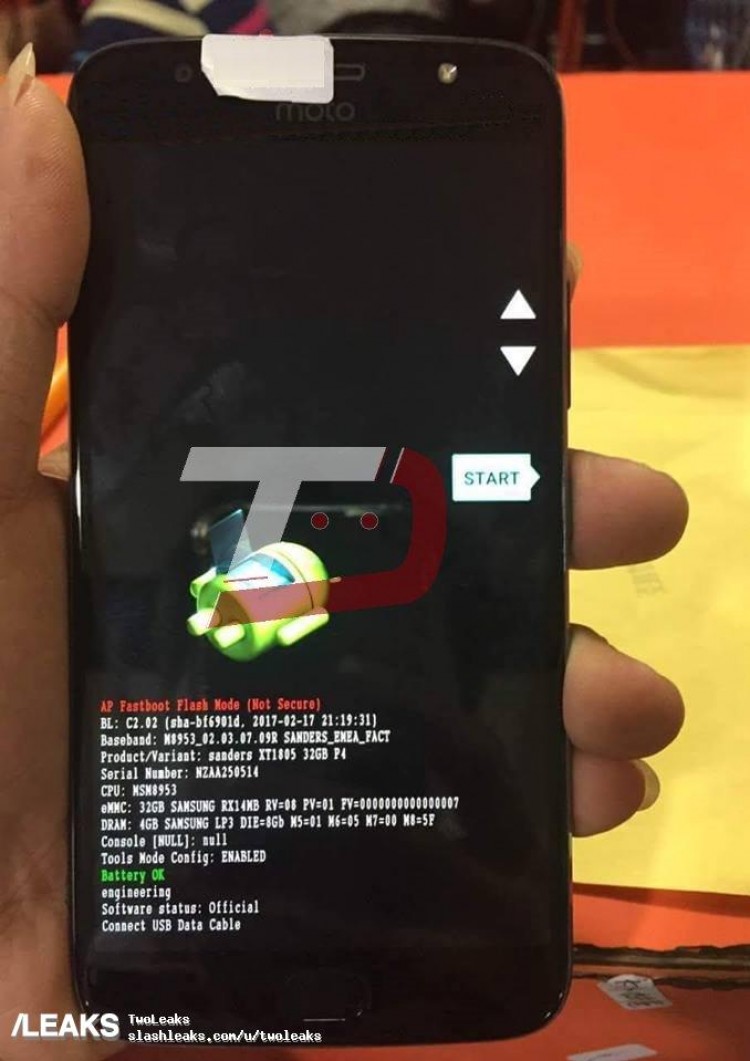 The screenshot up front is a bit more interesting not only because it shows us what the handset looks like from the front but also brings some new information to us. The internal code name of the MOTO G5S Plus is "sanders" and it bears the model number, XT1805. The variant that has been caught on camera comes with 32GB of internal eMMC storage and 4GB of LPDDR3 RAM. The memory chips in both cases has been provided by SAMSUNG. The CPU is confirmed to be Qualcomm's Snapdragon 625 a.k.a. MSM8953.
Read More: Motorola teases the debut of a new device with its ShatterShield tech
The display itself has got a bump up in the size department being a 5.5-inch display vis-á-vis the MOTO G5 Plus' 5.2-inch display. The MOTO G5S Plus is expected to be shown at the upcoming Motorola event in New York alongside the MOTO Z2 Play and maybe the MOTO X4.
Follow us on our social media to keep up to date with the latest in the world of Android.