We had just recently received word from Motorola that confirmed the MOTO C and C Plus were actual devices in the works and should hit the market no later than Q3 of this year. Today, it seems it is the turn of the MOTO E Plus to get leaked. One of the first MOTO smartphones to be teased earlier this year, the erstwhile budget option has climbed up the release tree now being retailed as a premium budget option while the MOTO C series gets to cover the bottom.
The initial leak of the MOTO E4 Plus showed the device as having a 5000mAh battery which is the largest battery capacity on any recent Motorola smartphone. Today's leak courtesy @rquandt showcased what the smartphone will actually look like (image below).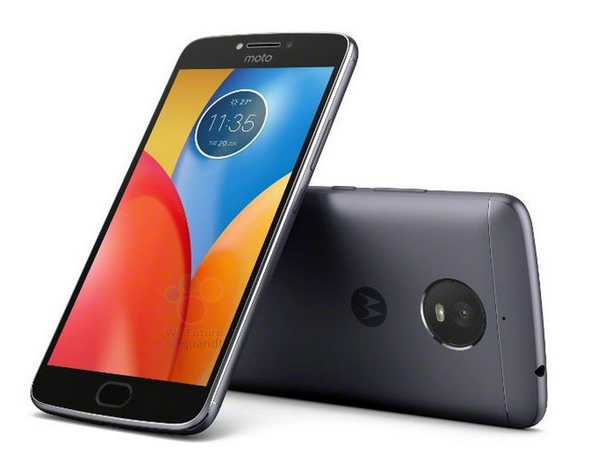 This was accompanied by another leak which detailed the specifications of the device which carries the model number XT1770. These include a MediaTek MT6737 quadcore SoC clocked @1.3GHz coupled with a Mali T720MP2 GPU. The device is said to feature 3 GB of RAM and 32 GB of internal storage which is expandable via a microSD card (up to 128 GB). The device will carry a 13-megapixel rear camera sensor and a 5-megapixel selfie snapper up front. To power all this hardware the MOTO E Plus has a 5000mAh battery unit which is most likely to be removable. On the OS side of things, it is likely that the device will be running a lightly skinned flavour of Android v.7.x, Nougat.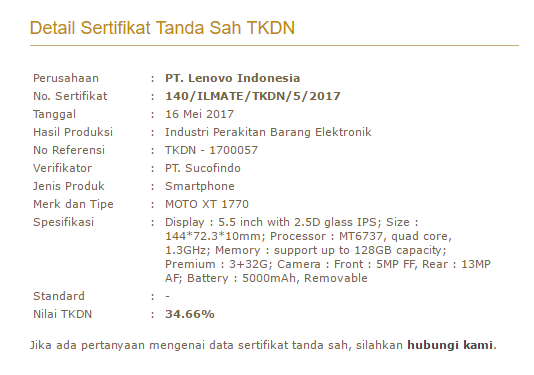 Read More: The entire Motorola MOTO line up gets leaked in a single presentation.
With this leak, it is apparent that Motorola is on a war footing and should be announcing a brace of new devices which were leaked in an earlier presentation. Follow us on our social media in the meanwhile to keep up to date with the latest in the world of Android.