Microsoft has introduced a new Mac compatible "Modern Keyboard" with a "hidden fingerprint sensor" for $129.99. Latest MacBook Pro's got Touch ID embedded into the Touch Bar this year, making it easier to log into the computer and also enabling Apple Pay in Safari. However, Apple hasn't introduced a way to log into iMac's with Touch ID. Microsoft is taking it to the next level by introducing a fingerprint scanner in an external keyboard.
The Modern Keyboard is made of an aluminium frame which Microsoft describes as "virtually indestructible". It can be used both wirelessly or with a wired connection and has an internal rechargeable battery than can last upto two months on a single charge. The fingerprint scanner is present as a key and resides between the Alt and Ctrl keys.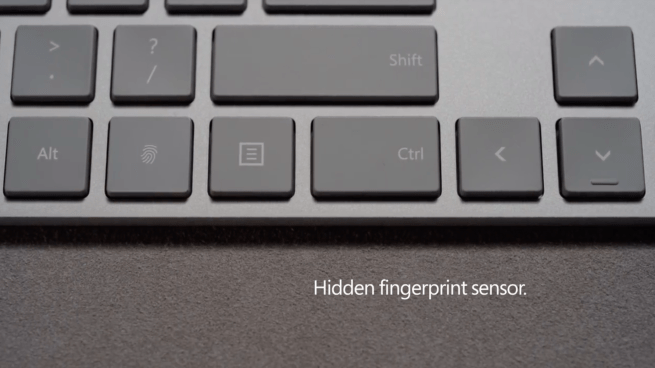 Our vision was to blend the Fingerprint reader into a keyboard, so it would appear to be any other key.We iterated relentlessly to improve each layer, making sure they came together to create a flawless typing experience that felt like any other key.
The important point to note is that the fingerprint scanner works only on Windows. Though the keyboard can be used for a Mac, the fingerprint scanner is not compatible with Apple devices. The fingerprint scanner is only compatible with Windows Hello.
A new Modern Mouse was also launched and Microsoft claims that it includes "premium precision pointing and clicking". It is made out of a similar material and costs $49.99.
Thought these products can be found in the Microsoft Online Store, they are not ready to ship as of now and feature a "Coming Soon" badge next to their name.