Microsoft has launched a mobile-friendly version of its Skype app –Skype Lite, a new version of the video and voice-calling app designed for the Indian market. The size of the app is only 13MB, and the app is designed to work better on 2G or unstable connections, making it more reliable in many parts of India.
Microsoft says that its android app , Skype Lite will consume less battery power and run smoothly even on old Android phones, and there's a mode that reduces data usage in video calls. The app works with SMS, too, and is available in nine languages.
Microsoft is also integrating Aadhaar, the 12-digit national identification number system widely used in India, directly into Skype Lite as a way for people to securely identify themselves. The data can be accessed for verification during a call and deleted once it's finished.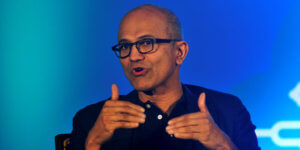 Microsoft made this announcement of Aadhaar-based Skype Lite application for Indian Mobile Users at the Future Decoded event in Mumbai. In this announcement , Microsoft announced that Skype Lite is a lighter, more data friendly version of the video calling app, and will only be available in India.
Skype helps people bring them closer together. Skype was first built on PC platform. But, today we live in a mobile-first environment and this is especially true in IndiA
said Eugene Ho, Director of Product management at Skype in an interaction with the Indian media.
This announcement comes at a time when more and more tech companies are looking to invest in India . Recently , we heard reports about Apple starting to manufacture its iPhones in India soon . Also , we saw the launch of some apps like "Youtube Go" and "Facebook Lite" which focuses on providing better experience to its customers on low-speed connections. Let's hope that this efforts prove to be advantageous for both the companies as well as its customers.
Get notification about our latest updates, leaks, hacks & exciting offers in realtime!