While Google Assistant largely remains the preferred AI on Android, some prefer Cortana as well. Microsoft's brainchild is natively baked into the Windows platform and is preferred by working professionals as it can easily sync between both platforms. However, it remains much behind in terms of the wealth of features that Google's product offers.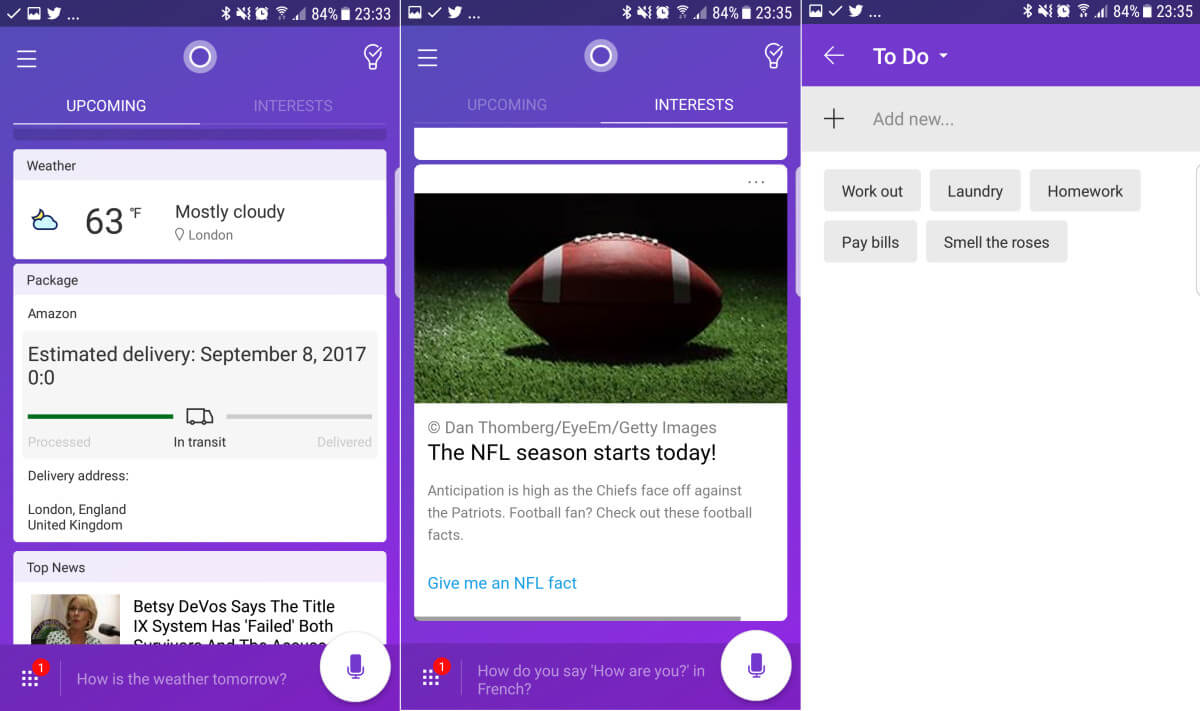 Although Microsoft is continually upgrading its virtual helper it still plays second fiddle to Google. One such major update is rolling out today for Android devices. The new update is expected as a "major evolution" suggesting many enhancements are made to the app. The new version bumps the Cortana app to v.2.9.4. Some Android devices can also set Cortana as the default voice assistant. This can be helpful to those who already use the app.
With the latest version, Cortana will show latest top news and to-do lists in My Day section. Also, signing up/in will be much hassle free since it can be done by a phone number now. That ought to ease the process and get more users to use the service. Another feature now allows users to create new lists and edit them on Android devices. Further, Smart suggestions makes it easy to do things faster and easier.
The new update adds chit-chat buttons that are just one tap away to make fun conversations with the AI. The UX now also shows personlized help and tips so it makes new users comfortable and aware of new features.
Get notification about our latest updates, leaks, hacks & exciting offers in realtime!