Microsoft announced the Samsung HMD Odyssey Mixed Reality headset at an event in San Francisco today. The headset was made possible in partnership with Samsung and despite of its name, it has nothing to do with HMD Global.
"When we began designing and engineering the Samsung HMD Odyssey with Microsoft, there was only one goal in mind, create a high performing headset that's easy to set up and can transport people to the incredible world of virtual reality." Shared Alanna Cotton, Vice President and General Manager of Samsung Electronics America, who also participated in the presentation.
HMD Odyssey will come with two 3.5″ high-resolution AMOLED displays as compared to LCD display of the other existing Mixed Reality headsets in the market. It also has a slightly wider field of view (110°) compared to other brands. Also one of the unique features of HMD Odyssey is its built-in AKG headphone with 360° spatial sound for more immersive experience. The headset will come with the same motion controllers as the existing Mixed Reality headsets. Cortana will also be supported.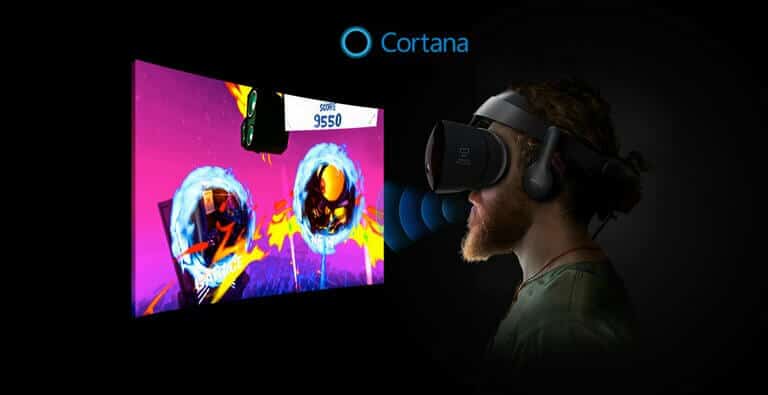 Microsoft also announced that on October 17, fans can enjoy more than 20,000 apps of Microsoft Store (formerly Windows Store). They also promised that more VR games are coming to the Microsoft Store and Windows Mixed Reality.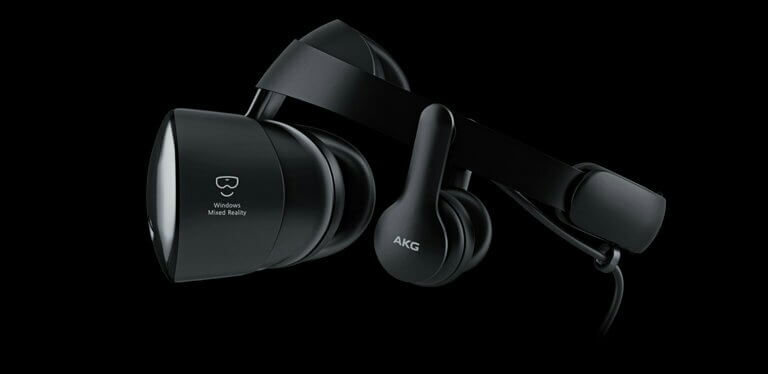 Last month, the company revealed that they started working with Valve to run SteamVR contents on Windows Mixed Reality platform. Developers will be given an access to the Windows Mixed Reality SteamVR preview starting today. Consumers will also be given the same access to the contents in the future.
Samsung HMD Odyssey will be available for $499 starting October 17.