With just a week apart from the Mi MIX 2 launch, a couple of images have hit the web solidifying past rumors. The new set of images show the frame and the front side of the interesting handset albeit without the screen. And make no mistake about it, the design looks absolutely gorgeous. Also, most of these rumors agree at least in one aspect. The phones bezels will shrink further allowing more than 91% all-screen design.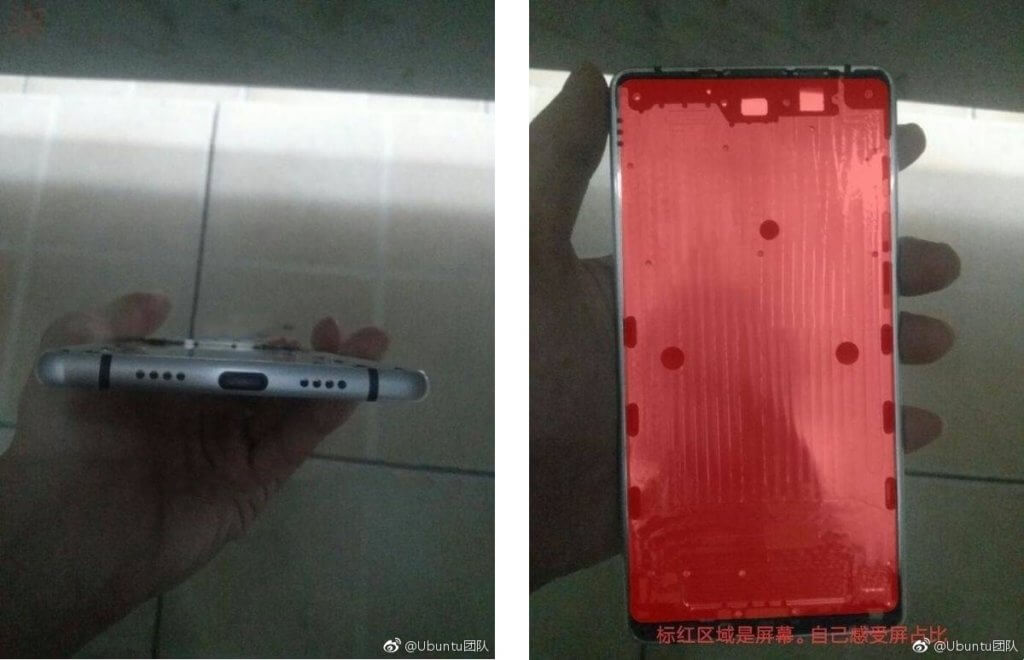 Now, we do admit these are all leaks, but still, it is highly unlikely that the phone design will be drastically different from what we have seen to date. The frame shown in the image appears to be made of metal, and it is hard to guess the size. One image also shows 2 speaker grills and a USB Type-C port. The new frame fits in nicely with the glass panel leaks just 3 days back. However, the concept video of Philippe Starck shows an even thinner lower chin. We will have to wait and see if this is actually the case.
Also, the specs of the phone also show it will be up there with the best. The all-screen handset will come with a 6.2-inch Quad HD display coupled with a staggering 8 GB of RAM. The phone will have no shortage of torque with the unannounced Snapdragon 835 SoC. Also, it appears Xiaomi has lined up Android 8.0 Oreo for the new phablet. All this quality-oozing hardware will be fueled by a 4,000 mAh battery.
Meanwhile, Company CEO Lei Jun has also outed the packaging box of the phone with "MIX" branding on top. The back of the box has a signature of the CEO. The Mi MIX was a concept phone that didn't make it outside of China. A bummer, looking at the reviews it got from around the world. It wouldn't be wise for the firm to do the same with the Mi MIX 2. Recent reports do reveal that the Mi MIX 2 may not be a concept phone much to our relief. So, mark the date, It will be released a day ahead of the iPhone X/Edition/8.